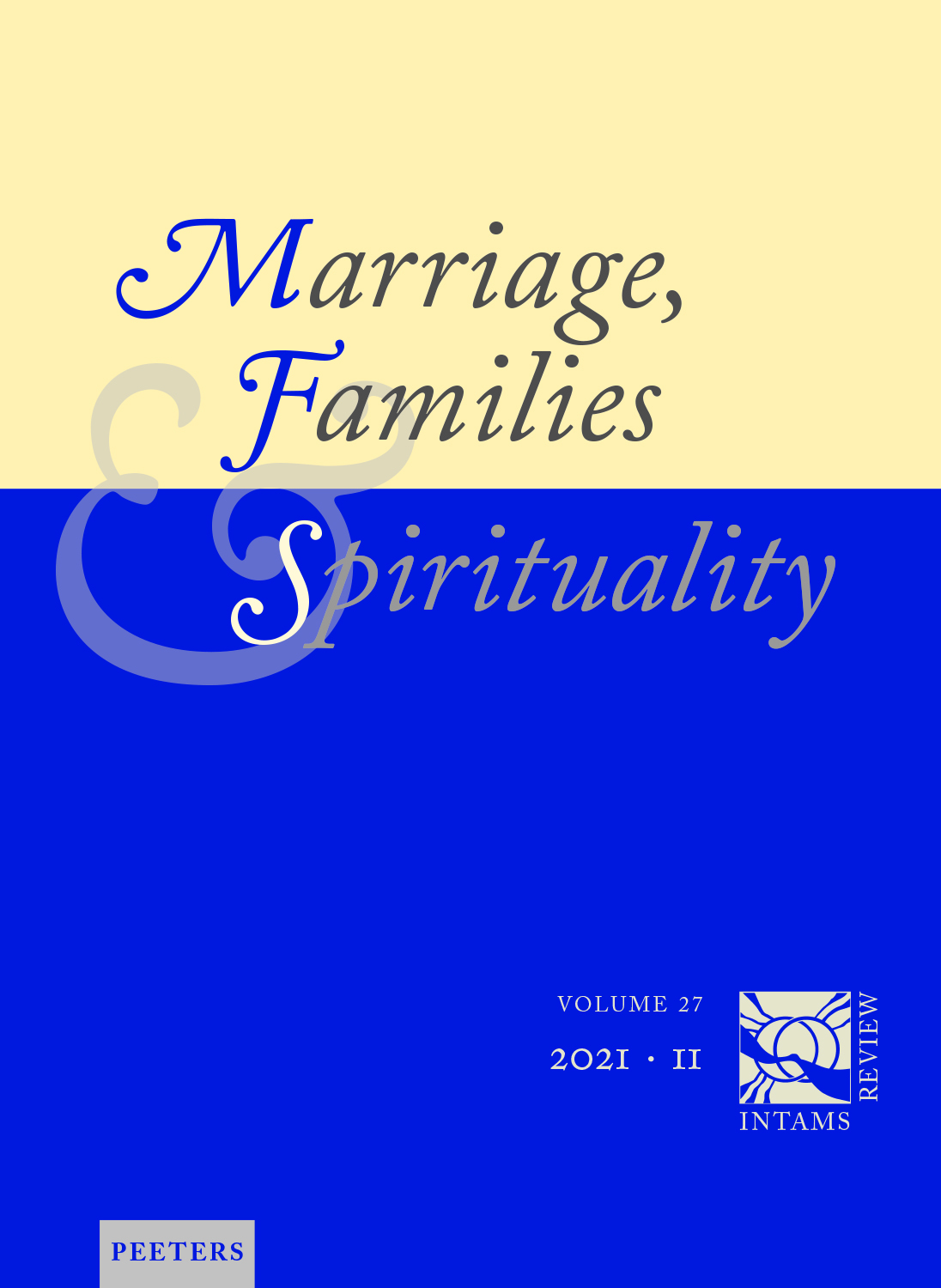 Document Details :

Title: Marriage Endings, New Beginnings, Sin and Grace
Subtitle: Reflections in Honor of Eberhard Schockenhoff
Author(s): LORETAN, Adrian
Journal: Marriage, Families & Spirituality
Volume: 27 Issue: 1 Date: 2021
Pages: 82-91
DOI: 10.2143/INT.27.1.3289476

Abstract :
This article begins by mentioning the current situation in Switzerland and Germany with regard to the decreasing numbers of marriages today. This is true both of marriages in the Church and of civil marriages. Against this background, reasons must be given why a couple should marry. Starting from this point, the article develops a new post-conciliar perspective on marriage. The Second Vatican Council, especially in Dignitatis humanae, turned to a human rights approach by embracing human dignity and the rights flowing from it. The new perspective changed from a substance-oriented view to one starting from the individual person. This also affects the church's opinion about the relation of the spouses in marriage, the rights of women in marriage, and the situation of persons in case of a civil divorce. The Vatican Council set aside the old ius in corpus paradigm of the 1917 Code and praised marriage as a community of life and love in Gaudium et spes, 47-52. The 1983 Code, however, contains the notion of marriage as a covenant (and contract) in can. 1055 CIC/1983 but has not yet totally implemented the new person-centered approach. Also, the inconsistent assessment of sexual relationships and spiritual relationships need further attention. It is questionable whether people should be prevented from taking part in the life of the church when their partner leaves them and they afterwards start a new family. How should their desire to live in harmony with ecclesiastical rules, and to take part actively in the community of the faithful, be dealt with? What is the value of a new union? In Amoris laetitia and also the new encyclical Fratelli tutti, Francis states the need to look at every situation in particular, as every history of a couple is different. What seems appropriate here is not a paternalistic act, but a pastoral support to educate one's own conscience. THis article argues for the implementation of this differentiated perspective. THe integration of the more person-oriented approach into the 1983 Code is still an open point.


Download article