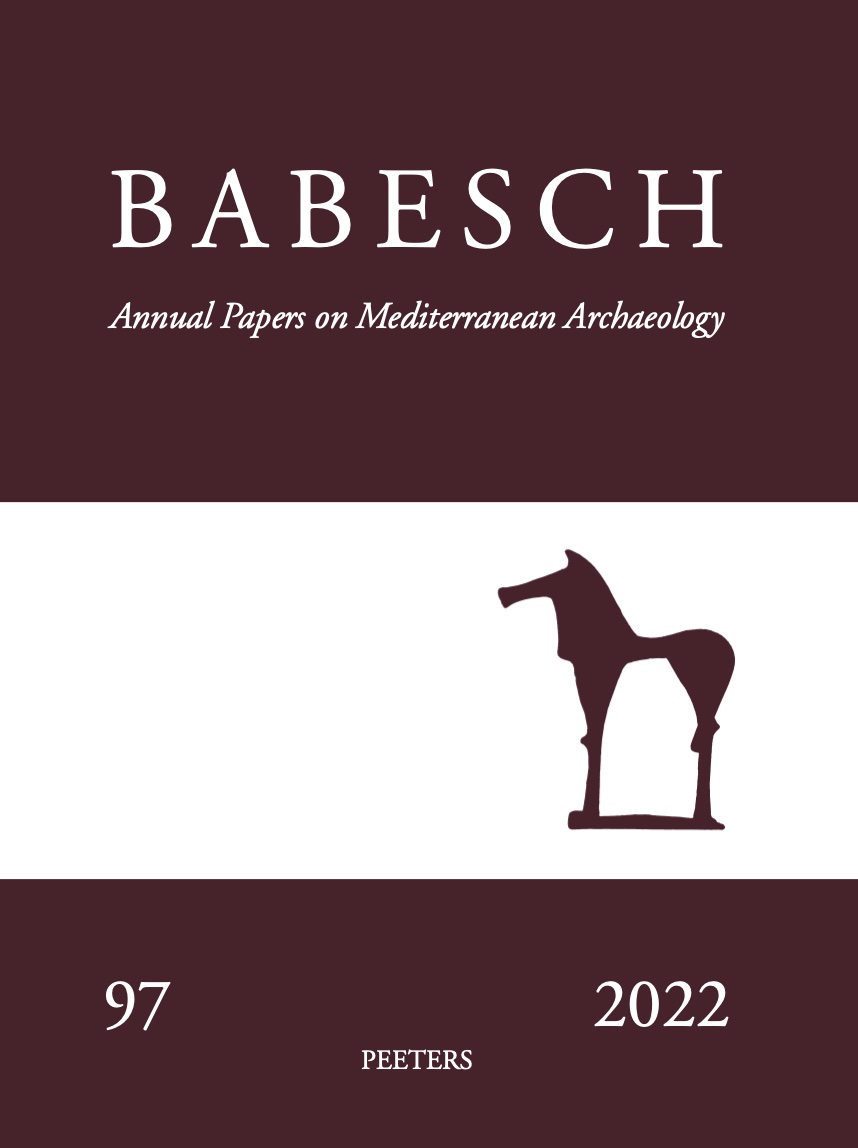 Document Details :

Title: Rutigliano (Bari)
Subtitle: La necropoli di contrada Purgatorio. Le tombe del settore settentrionale (scavi 1976-77). Riflessioni preliminari
Author(s): MONTANARO, Andrea C.
Journal: BABESCH
Volume: 96 Date: 2021
Pages: 1-44
DOI: 10.2143/BAB.96.0.3289457

Abstract :
A significant contribution to the knowledge of the indigenous peoples of Apulia is offered by the archaeological research carried out in Rutigliano, a settlement of the sub-coastal area of Peucetia where, between 1976 and 1980, at 'contrada' Purgatorio, 367 burials of different types were identified, datable between the 7th and the 4th century BC. Particularly interesting were the discoveries in the northern sector of the necropolis (excavated in 1976-1977) with the finding of 133 burials, still substantially unpublished, which have yielded an impressive amount of pottery and valuable objects. In all likelihood, this is an area reserved for the dominant aristocratic group. In the analysis of the funerary assemblages – many of which are composed of hundreds finds – the presence of a large quantity of metal, ceramic, glass paste, bone and amber objects, both locally produced and imported from the most varied geographical and cultural areas, such as Etruria, Magna Grecia, Greece and Near East, is particularly striking. The remarkable variety of Attic and Italiote vases is surprising: to these specimens a 'key role' was probably entrusted, comparable only with that played by precious bronze vases and weapons, those objects inserted since the Archaic Age in burials of the Peucetian aristocracies of central Apulia as a sign of prestige and an expression of high status.


Download article