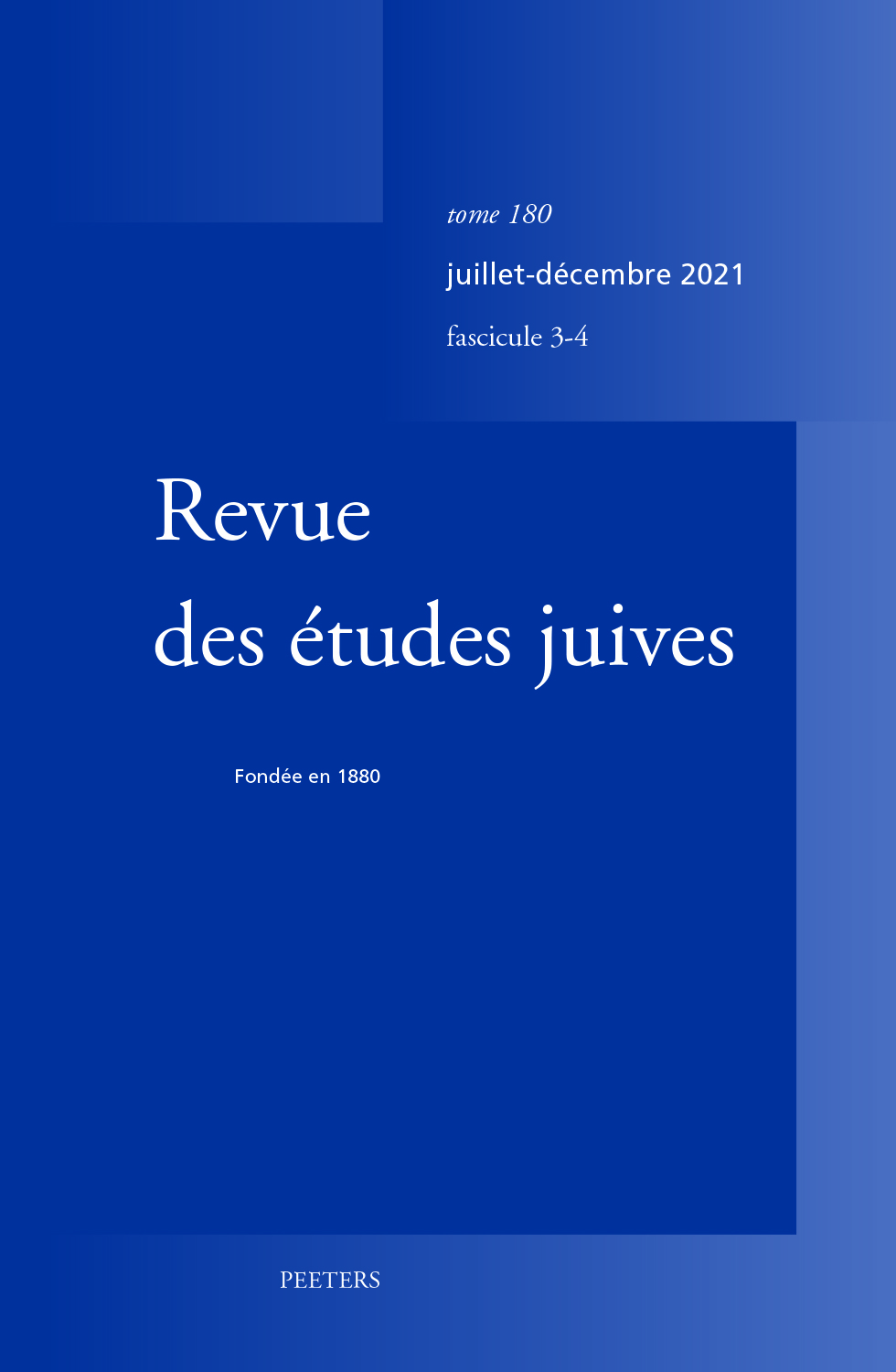 Document Details :

Title: Rabbinic Attitudes toward Manifestations of Modernity and Secularism within Nineteenth Century Sephardic Society
Author(s): COHEN, Dov
Journal: Revue des Études Juives
Volume: 180 Issue: 1-2 Date: 2021
Pages: 173-192
DOI: 10.2143/REJ.180.1.3289441

Abstract :
The following article discusses Sephardic society in the Ottoman Empire during the 19th century – a period of dramatic upheaval in many areas. Inter alia, these changes impacted Sephardic Jewry's reading habits and literary output. Alarmed by these developments, the conventional rabbinic establishment sought to wield its authority in an effort to safeguard and protect its congregants from what was perceived as a threat. Based on new sources – both printed and in manuscript form – this study sheds light on the traditional rabbis' reactions and responses to manifestations of modernity and secularism in general and examines the steps they took to oppose and penalize the individuals responsible for the new genres of Judeo-Spanish (Ladino) literature – including newspapers, fiction, and drama – in particular.


---

Cet article traite de la société judéo-espagnole dans l'Empire ottoman au XIXe siècle; époque riche en changements dans de nombreux domaines. Ces changements ont notamment concerné les habitudes de lecture des juifs sépharades et leurs domaines de création littéraire. Inquiets de ces mutations, les rabbins ont fait jouer leur autorité de manière à protéger les fidèles de ce qu'ils percevaient comme une menace. La présente étude se fonde sur de nouvelles sources – imprimées et manuscrites – et indique les réactions de l'establishment rabbinique, aux positions conservatrices, face aux divers changements liés à la modernité et de la sécularisation et les mesures prises contre les porteurs de ces changements, notamment dans les domaines de la presse, la littérature et le théâtre judéo-espagnols (ladino).


Download article