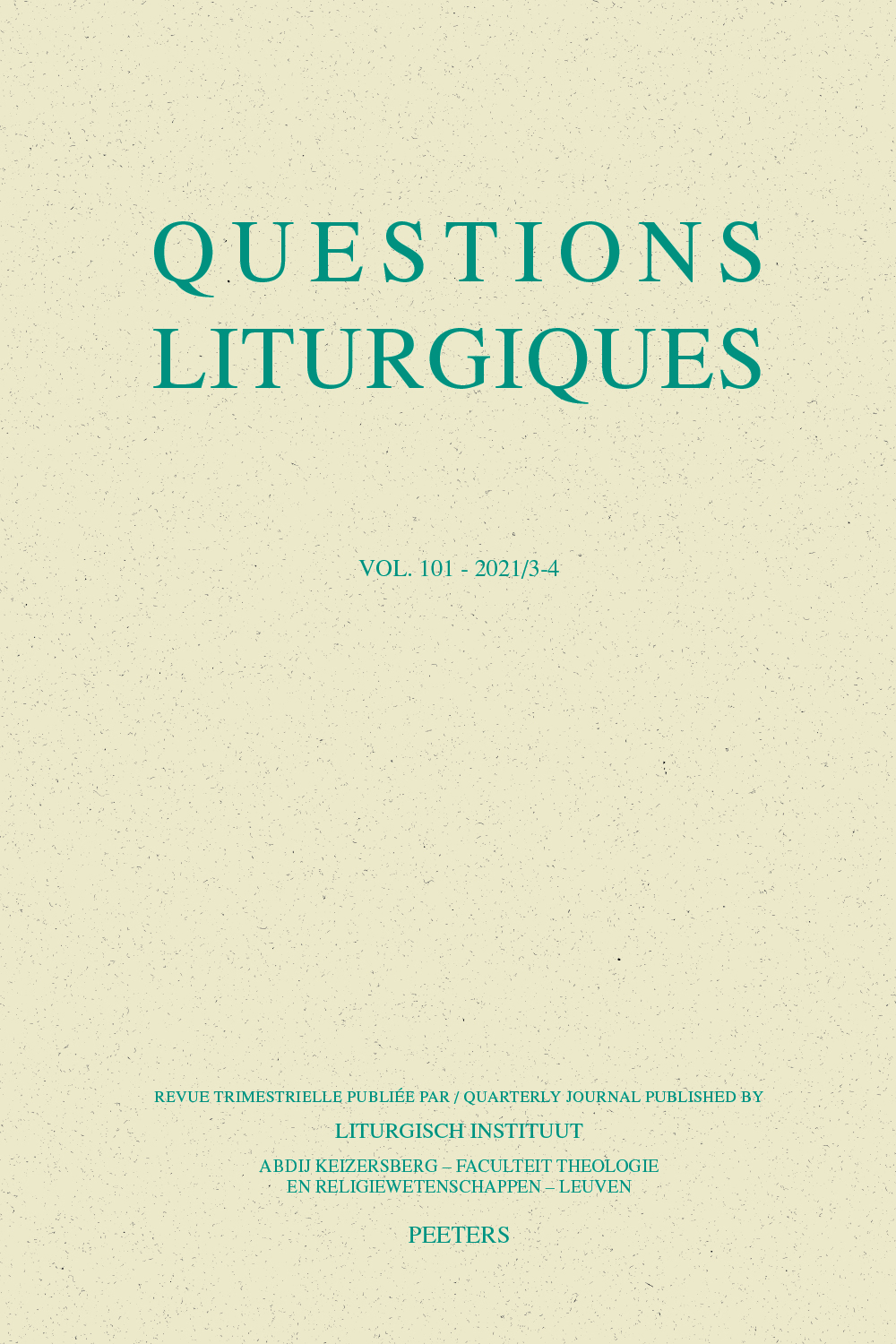 Document Details :

Title: The Anointing of the Sick
Subtitle: Conciliar Reform and Post-Conciliar Practice
Author(s): GROEN, Basilius J.
Journal: Questions Liturgiques/Studies in Liturgy
Volume: 101 Issue: 1-2 Date: 2021
Pages: 139-170
DOI: 10.2143/QL.101.1.3289409

Abstract :
At first, the historical development of the anointing of the sick - unfolding from a healing ritual to extreme unction, and back - is concisely fleshed out, culminating in reform undertaken by the Second Vatican Council. Then, both the pre-conciliar ordo of extreme unction and the revised post-conciliar ordines of holy anointing and the blessing of the oils are examined. Thereafter, the author investigates contemporary practice in the Roman Catholic Church, ranging from continuation with the past to emphasis on healing as well as on encouragement and strengthening. In an interlude, he poses the hermeneutical question of whether return to the practice of the Early Church - an important criterion of conciliar liturgical reform - is possible altogether. Subsequently, three multifaceted issues are brought up for debate, namely, the theology, situation and minister proprius of the sacrament in question. Finally, the author describes the occurrence of 'interdenominational cross-fertilization' and looks into Greek Orthodox and Protestant practices. All in all, he argues in favour of holy anointing as a substantial part of the ecclesial ministry to the sick.


---

Après avoir donné un aperçu historique de l'onction des malades - un rite thérapeutique à l'origine qui devint par la suite «l'extrême-onction» mais auquel la réforme entreprise à Vatican II tenta de rendre son sens originel - l'auteur examine l'ordo préconciliaire de l'extrême-onction et les ordines postconciliaires réformés de l'onction sacrée et de la bénédiction des huiles saintes. La pratique actuelle du rite dans l'Église catholique romaine peut varier notablement selon les cas. Les uns continuent à le célébrer comme dans le passé, d'autres mettent l'accent sur la guérison, d'autres encore sur l'encouragement et la force qu'il procure. Dans un excursus, l'auteur pose la question herméneutique si un retour à l'usage de l'Église ancienne - un critère important de la réforme liturgique conciliaire - est possible en soi. Trois aspects complexes sont alors discutés: la théologie, la situation et le minister proprius du sacrement en question. Enfin, l'auteur aborde des cas de «pollinisation croisée inter-ecclésiale» et examine les pratiques grec-orthodoxes et protestantes. En définitive, il plaide en faveur d'une pratique de l'onction sainte comme une part essentielle du ministère ecclésial pour les malades.


Download article