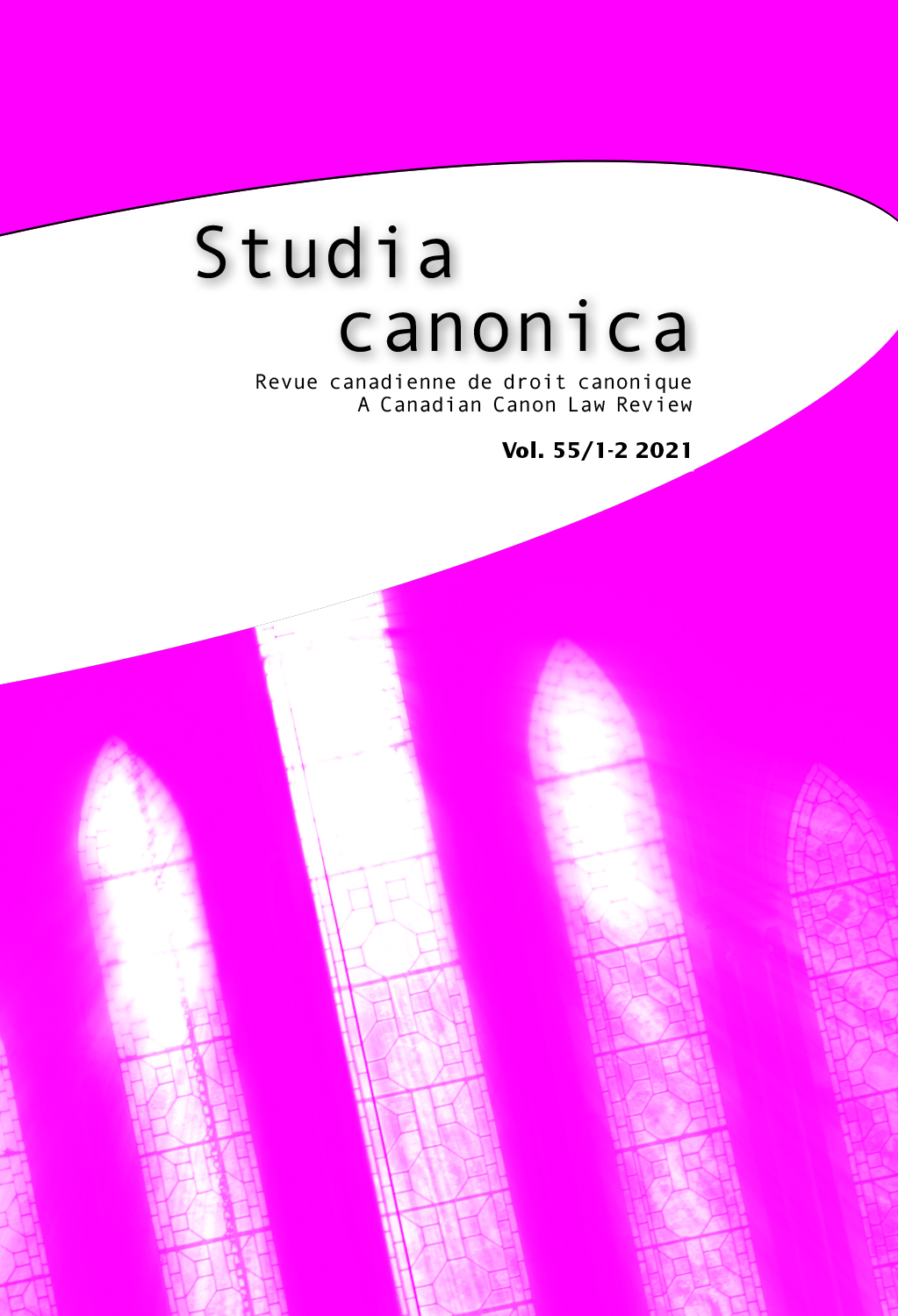 Document Details :

Title: The Use of a 'Lie Detector' in Investigations of Clergy
Subtitle: Canonical and Socio-Legal Implications
Author(s): LEE, Joseph
Journal: Studia Canonica
Volume: 54 Issue: 2 Date: 2020
Pages: 525-578
DOI: 10.2143/STC.54.2.3289269

Abstract :
The protection of minors and vulnerable persons in the Catholic Church has entered a new 'safeguarding' era. To address allegations of sexual abuse, some suggest that polygraph examinations be used in the psychological evaluations of clerics accused of sexual abuse. However, such investigations have canonical implications, interrelating with society and its laws. Mindful of recent papal and curial changes to norms, this study seeks to establish foundations for a clergy charter of rights and protections in response to movement towards ecclesiastical acceptance of polygraphs. Part One discusses the polygraph and canonists' thinking. Part Two is a case study of a priest referred for a polygraph-assisted evaluation. This is followed in Part Three by some canonical observations. The fourth part is a series of considerations to lay the groundwork for a charter to inform clerics including ordinaries and hierarchs.


---

La protection des personnes mineures et vulnérables dans l'Église Catholique est entrée dans une nouvelle ère de la «protection». Afin d'adresser les allégations d'abus sexuels, certains ont suggérés l'utilisation d'examens polygraphes lors de l'évaluation psychologique d'un clerc accusé d'un tel crime. Cependant, ces enquêtes ont des implications canoniques qui sont interconnectées avec la société et ses lois. Conscient des récents changements dans les normes papales et cléricales, cette étude veut établir une base sur laquelle une déclaration des droits et protections du clergé peut être établie, en réponse au mouvement vers l'acceptation ecclésiastique des examens polygraphes. La première partie discute de l'examen polygraphe et des pensées du canoniste. La deuxième partie est une étude de cas d'un prêtre qui fut référé pour une évaluation avec polygraphe. Ceci est suivie, dans la troisième partie, par quelques observations canoniques. La quatrième partie est une série de considérations visant à établir les bases pour une chartre d'information destinée au clergé, incluant les ordinaires et hiérarques.


Download article