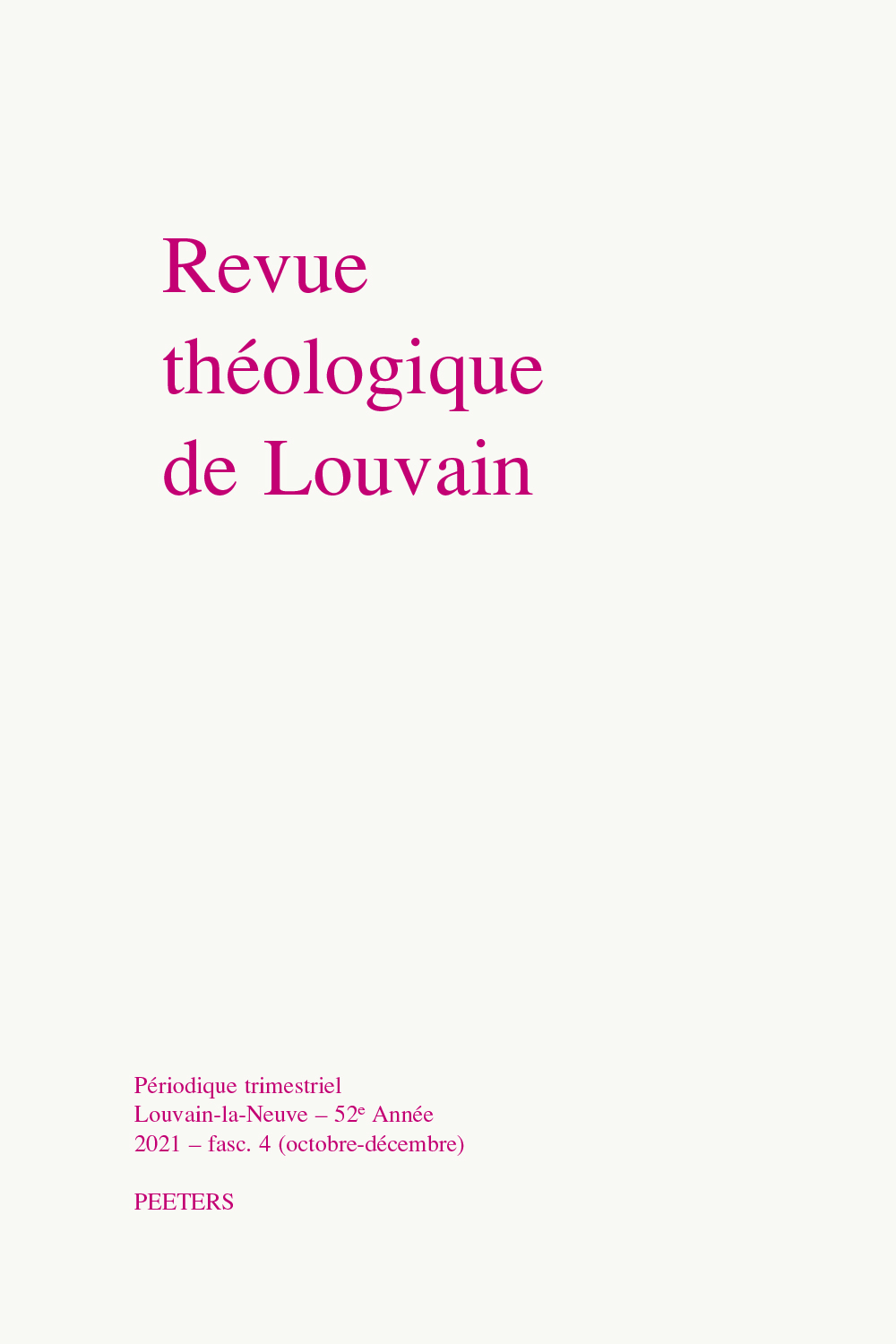 Document Details :

Title: La lettre du pape François au peuple e Dieu qui pérégrine au Chili
Subtitle: Quelques enjeux pour l'Église
Author(s): MARTINEZ-SAAVEDRA, Luis
Journal: Revue Théologique de Louvain
Volume: 52 Issue: 1 Date: 2021
Pages: 65-86
DOI: 10.2143/RTL.52.1.3289207

Abstract :
L'article aborde la crise des abus dans l'Église chilienne, et propose quelques enjeux ecclésiaux majeurs pour transformer cette crise en opportunité de retour à l'Évangile. Après un rappel sommaire du contexte, sont présentées les lettres que le pape François a adressées au peuple de Dieu au Chili, pour arriver, dans un troisième temps, à retenir certaines tâches urgentes pour le futur de l'Église en vue de sa mission et de sa crédibilité: le dépassement du cléricalisme, la révision de l'exercice de l'autorité et du pouvoir, la transparence et le contrôle dans les procédures ecclésiales, la sélection et la formation de futurs ministres, et la conscience renouvelée d'être une Église semper reformanda.


---

This paper reviews the abuse crisis within the Chilean Church and suggests some major ecclesial issues to transform this crisis into an opportunity to return to the Gospel. After a brief summary of the context, Pope Francis' letters to the Chilean people of God are presented. This leads to the definition of some urgent tasks for the future of the mission and credibility of the Church: the overcoming of the clericalism, the revision of the exercise of authority and power, the transparency and control of ecclesiastic procedures, the selection and formation of future ministers and the conscience of being a Church semper reformanda.


Download article