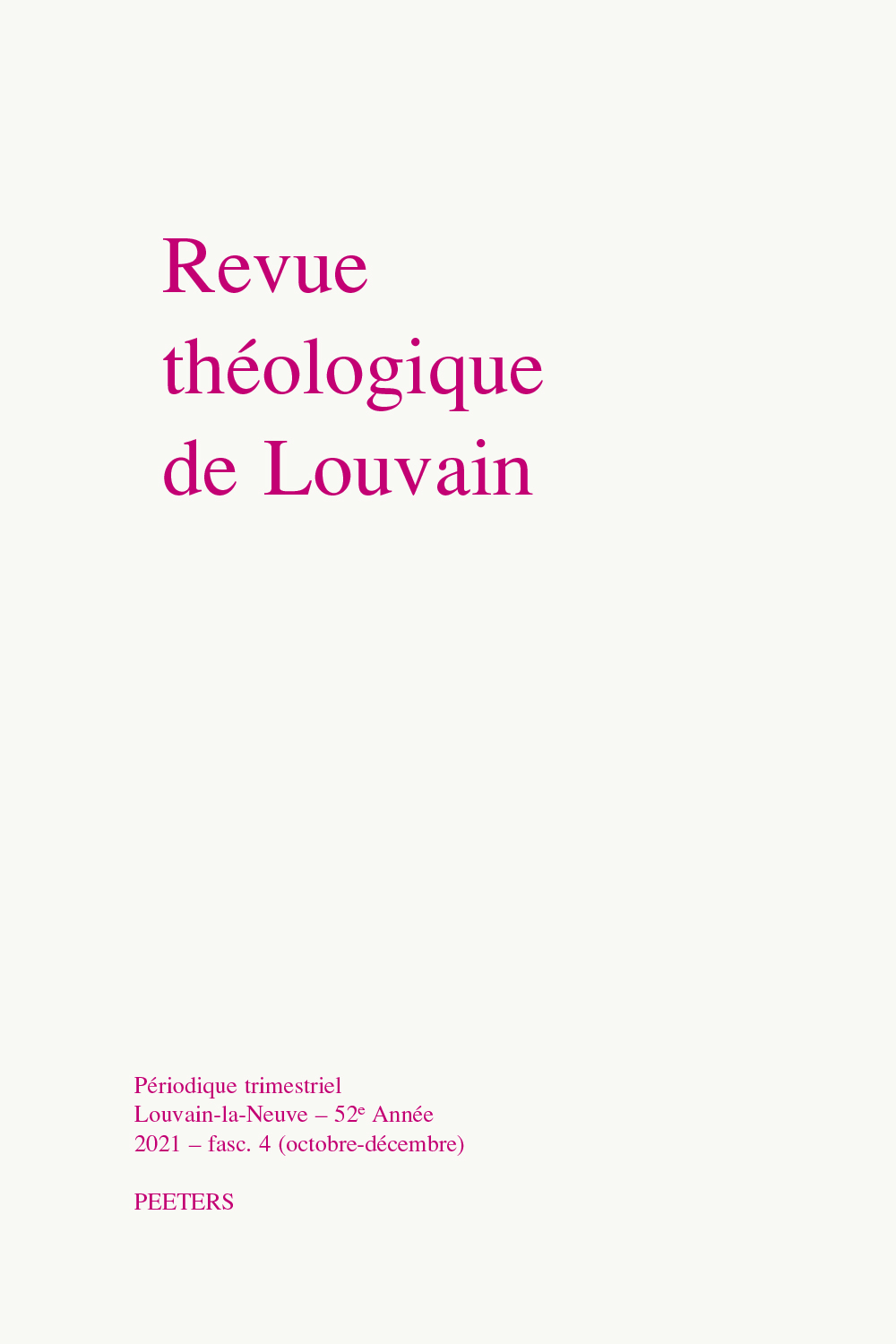 Document Details :

Title: Paroles d'autorité et silences des abus
Subtitle: Quel style de gouvernement dans l'Église sacerdotalisée du Moyen Âge?
Author(s): SÈRE, Bénédicte
Journal: Revue Théologique de Louvain
Volume: 52 Issue: 1 Date: 2021
Pages: 1-17
DOI: 10.2143/RTL.52.1.3289204

Abstract :
Au Moyen Âge, entre le XIe et le XIIIe siècle notamment, la construction d'une médiation sacerdotale par l'encadrement pastoral et l'encadrement sacramentel s'accentue. Les prêtres s'imposent au centre d'un système de distribution des biens du salut par leur parole d'autorité: parole démultipliée dans les chaires d'églises, dans les Université et les studia mendiants, sur les places publiques. Parole polymorphe: parole homilétique, parole pastorale, parole liturgique, parole sacramentelle, parole épiscopale, parole magistrale, parole magistérielle, parole juridique. Pourtant, en un paradoxe fort, le silence reste l'élément décisif d'un style de gouvernement ecclésial, celui du pouvoir sacerdotal dans ses stratégies et ses abus.


---

In the Middle Ages, between the 11th and 13th centuries specifically, the construction of sacerdotal mediation through pastoral and sacramental care was accentuated. Priests imposed themselves at the center of a system of distribution of the goods of salvation through their word of authority: word multiplied in the preaching pulpits of churches, in Universities and mendicants' studia, in public squares. Polymorphous word: homiletic word, pastoral word, liturgical word, sacramental word, episcopal word, magisterial word, juridical word. Yet, in a strong paradox, silence remains the decisive element of a style of ecclesial government, that of priestly power in its strategies and abuses.


Download article