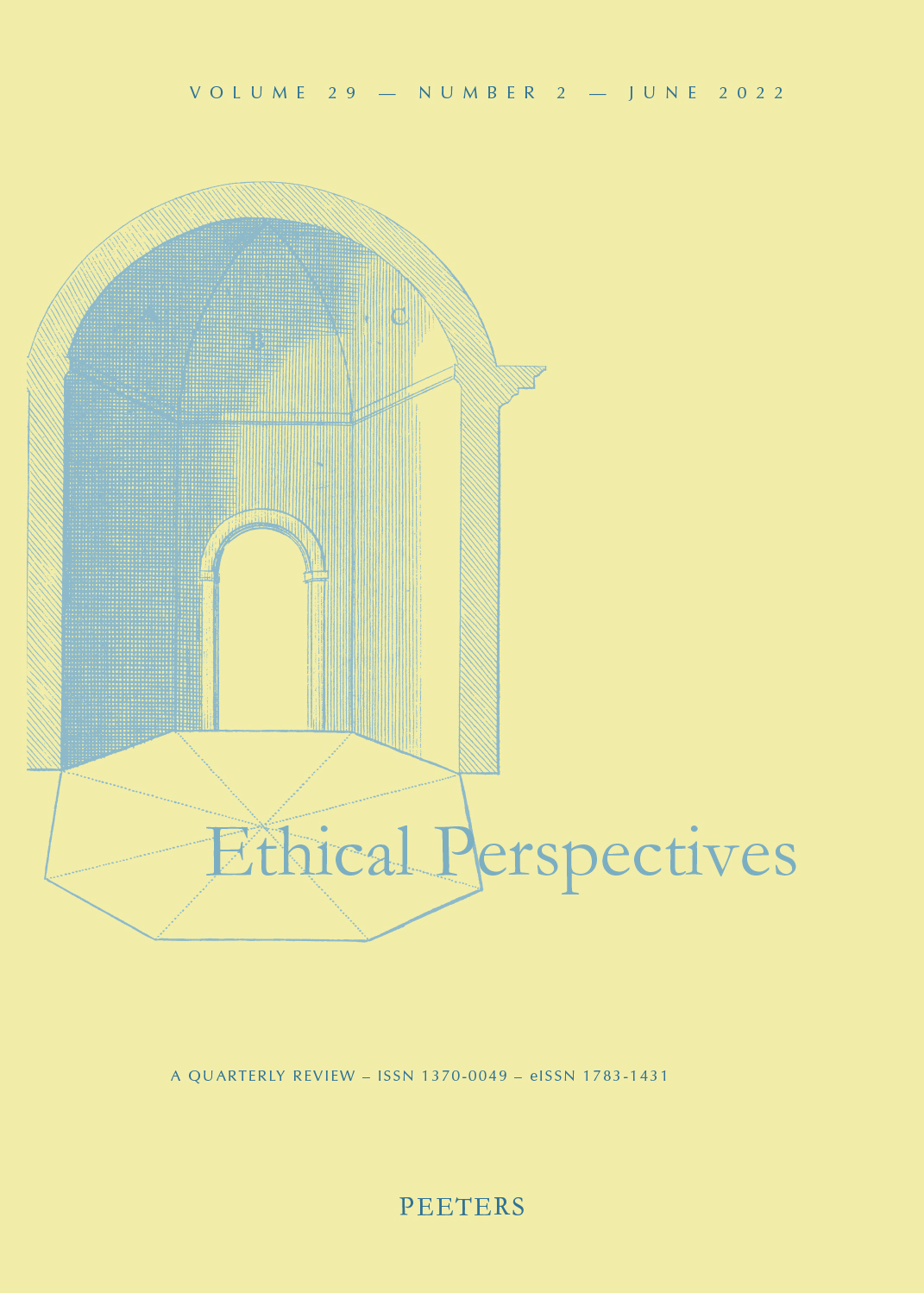 Document Details :

Title: Why Natural Moral Certainties Exist
Subtitle: A Response to Fairhurst
Author(s): LAVES, Samuel
Journal: Ethical Perspectives
Volume: 27 Issue: 3 Date: 2020
Pages: 297-315
DOI: 10.2143/EP.27.3.3289201

Abstract :
Recently there has been a growing literature on the concept of moral certainty. This concept, which is inspired by Wittgenstein's reflections in On Certainty, is most prominently argued for by Nigel Pleasants. Pleasants contends that there is a meaningful parallel to be drawn between the epistemic certainties discussed by Wittgenstein and moral certainties. These moral certainties are unreflective, non-propositional, and show in the ways that we act. In addition, these certainties cannot be doubted by a reasonable moral agent. In a recently published article, Fairhurst is critical of Pleasants' account. Fairhurst argues that there are problems with Pleasants' example of a moral certainty, 'it is wrong to kill innocent non-threatening people'. Fairhurst appeals to euthanasia as an example of when a reasonable person could meaningfully doubt that it is wrong to kill innocent, non-threatening people. If this is a certainty, then a doubt such as this should not be possible. In addition, he argues that Pleasants' claim that moral certainties are natural is not well substantiated. In this article, I attempt to defend an account of moral certainty against Fairhurst's criticisms. I divide his criticisms into two parts. His first set of criticisms deal with Pleasants' example of a moral certainty. I argue that some of his criticisms are inconsistent while others can be addressed by making a small amendment to Pleasants' account. His second criticism deals with Pleasants' claim that moral certainties are natural. In order to address this criticism, I appeal to Machery's Nomological Account of human nature and use it as a basis that allows us to consistently make the claim that there are natural moral certainties.


Download article