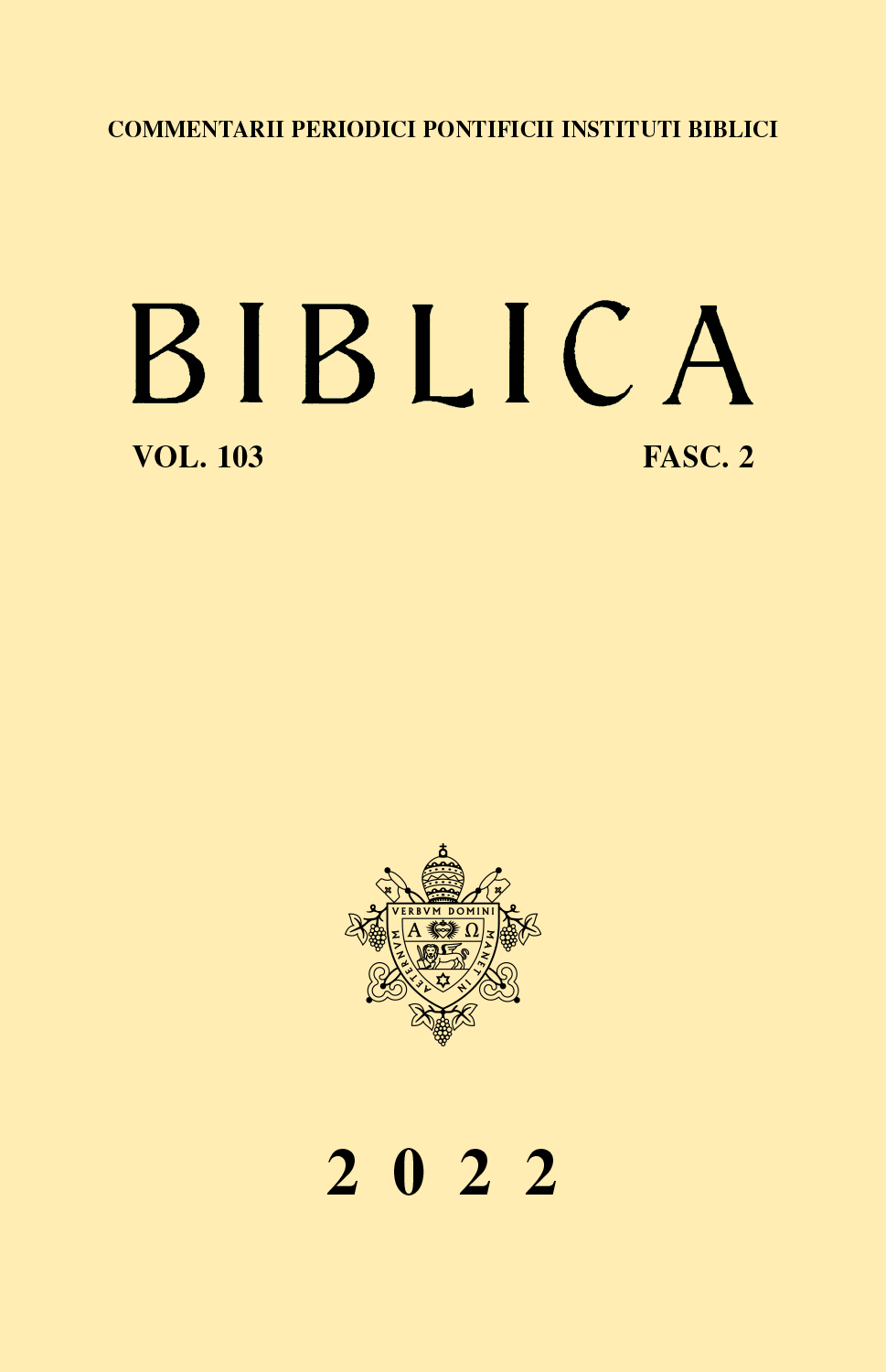 Document Details :

Title: Entering into the Test
Subtitle: Ps 155,11b (11QPsa 155 [Syr III]) as a Help to Understanding Matt 6,13a and Luke 11,4b
Author(s): GIUNTOLI, Federico
Journal: Biblica
Volume: 101 Issue: 4 Date: 2020
Pages: 562-576
DOI: 10.2143/BIB.101.4.3289120

Abstract :
Psalm 155,11b (11QPsa 155 [Syr. III]) — see to it that I do not enter into (ולא תביאני) situations too difficult for me — can be read in light of a Jewish matrix to the formulation of the final petition of the Our Father (Matt 6,13a; Luke 11,4b): καὶ μὴ εἰσενέγκῃς ἡμᾶς εἰς πειρασμόν. The causative form in Hebrew and Aramaic, when it is preceded by a negation, such as is found in 11QPsa 155,11b, seems to underlie the Greek text of the gospel passages in question. After reviewing the understanding of the gospel expression by various authors in the first five centuries of the Christian era, we propose two possible translations for the concluding segment of the Our Father: 'And do not make us enter into the test' or, stressing a permissive nuance: 'And see to it that we do not enter into the test'.


Download article