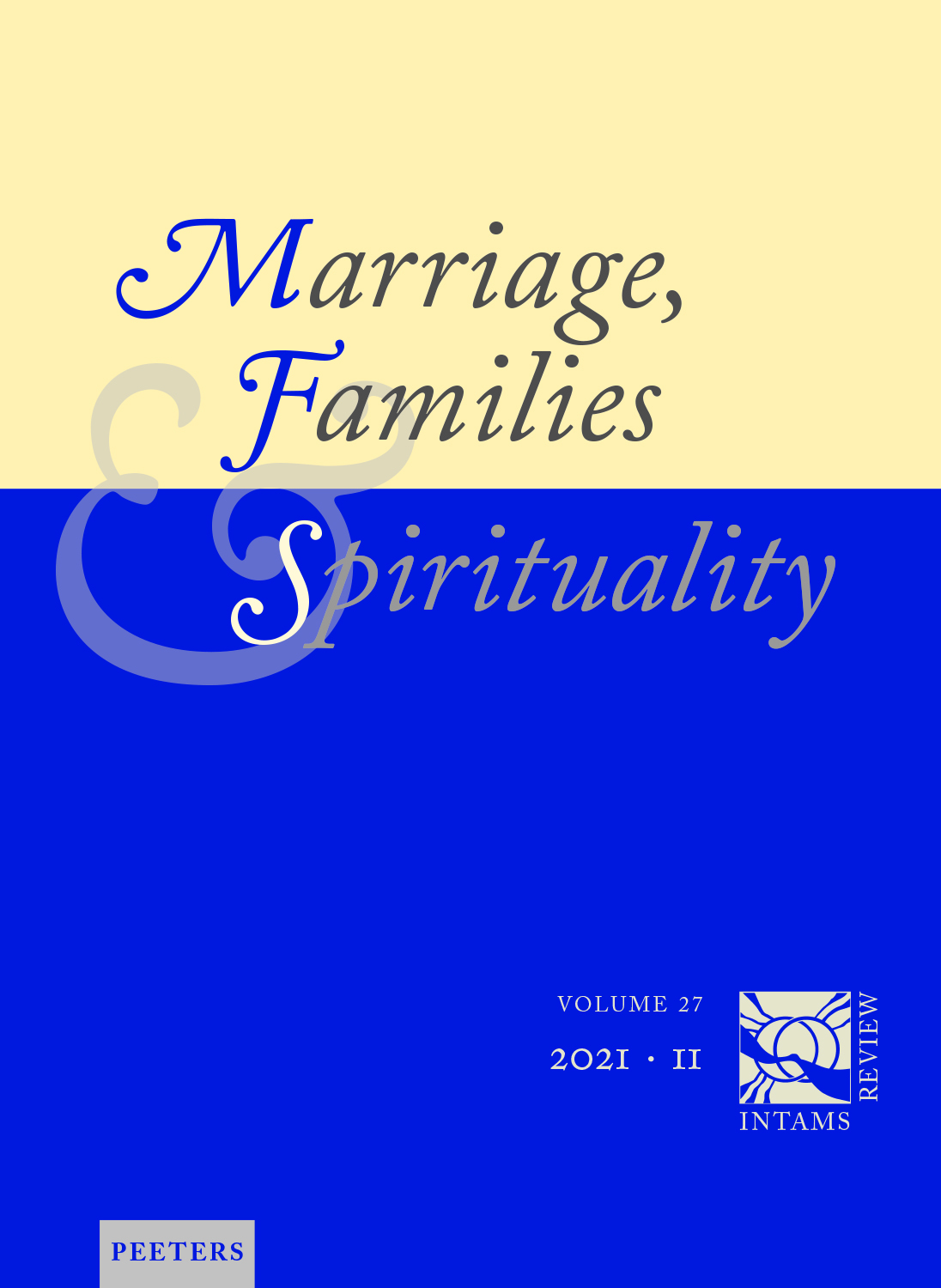 Document Details :

Title: Jesus and Paul on Marriage and Eschatology
Subtitle: Some Observations
Author(s): RUZER, Serge
Journal: Marriage, Families & Spirituality
Volume: 26 Issue: 1 Date: 2020
Pages: 41-48
DOI: 10.2143/INT.26.1.3288948

Abstract :
This essay looks at how an expectation of an imminent end of the world and final redemption may have influenced the teaching on marriage in the gospels and the letters of Paul. The author takes the position that there was a gradual decrease in Paul's expectation of the Parousia in the course of his writing. He first looks at the Pauline evidence, beginning with 1 Thessalonians, the earliest of Paul's extant letters. Here Paul urges vigilance, expecting Christ within his lifetime. Here celibacy is the clear preference. By the time he writes Romans, Paul's timeframe is longer. 1 Corinthians is then given as the midpoint of Paul's eschatological development in which there is a greater place given for marriage. He notes an attitude emerging that is echoed in the later Mishnah Avot, which has no eschatological urgency. The article then turns to the Gospels, beginning with Matthew 5 and 19. Here Jesus's teachings are presented as a kind of Torah exegesis, with marriage given an important role. There are similarities to passages in the Mishnah. Yet, the differences between Mt 5 and Mt 19 may be explained by seeing the latter in an eschatological context. The author speculates that this may indeed be the case by comparing the teaching with the Qumranic writings. Such a context is suggested by the following passage in Mt 19. He suggests that the passage reflects an eschatological awareness that is somewhat played down in regard to present concerns for the next generation. The article concludes by noting the different contexts and styles of the teachings on marriage in Paul and the gospels. The more eschatological concern of Paul puts the emphasis more strongly on celibacy than marriage while the opposite is true for the Jesus teachings.


Download article