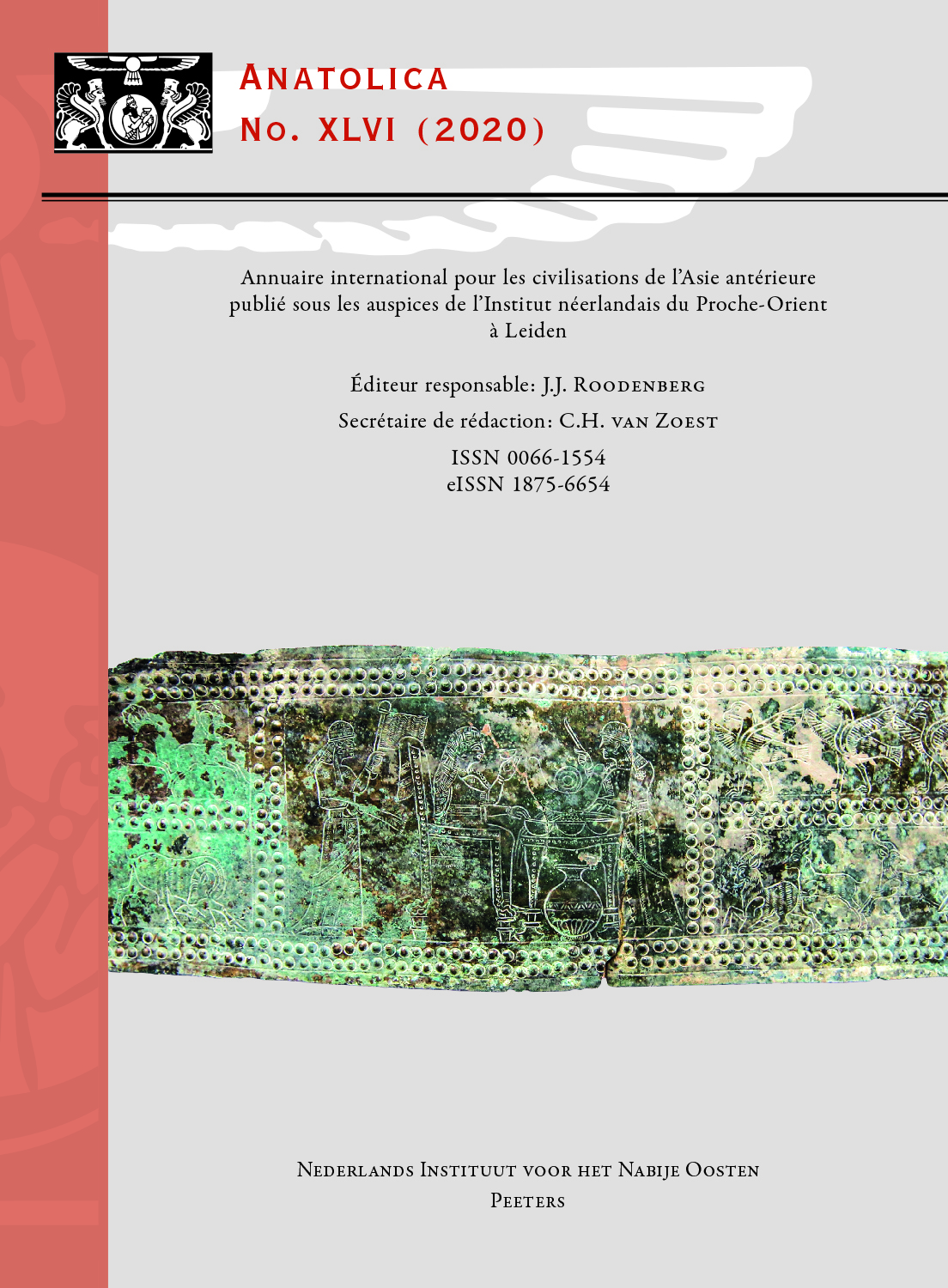 Document Details :

Title: The Mountainous Şırnak Region Survey (SE Anatolia) 2017-2018 Seasons
Subtitle: First Observations on 'Dirhes' (Tower-Shaped Buildings)
Author(s): COŞKUN, Nilgün , KUVANÇ, Rifat , AYAZ, Gulan , AYMAN, Ismail
Journal: Anatolica
Volume: 46 Date: 2020
Pages: 29-66
DOI: 10.2143/ANA.46.0.3288919

Abstract :
Systematical archaeological researches conducted since 2017 in Southeast Turkey, Şırnak mountainous region, have made a major contribution for the archaeological background of the region. In this article, we present the conclusions of the research during 2017-2018. Tower shaped architectural remains which seem to belong to distinctive customs for the area and other related remains have been examined. As a result of the survey carried out through the high altituted area between Gabar Mountain, which is surrounded by Tigris in west and east; and Kato Mountains on Şırnak border, 52 dirhes, 2 fortresses, 4 chamber tombs, 2 quarries, 3 settlements on hills which date to a single period have been determined. Tower shaped buildings that are stasistically prominent and purposely located on crucial points of deep valleys are called as dirhe by locals. The results of the survey put forth that the dirhes are not randomly positioned but they are on a certain route and organised in a way that the towers were able to see each other. The dirhes look like an element of an advanced communication and defense system, yet they do not provide sufficient data or material for an exact dating. In consideration of Urartian and Assyrian written sources and the present archaeological data, it is presumed that the dirhes are related to the political organisation of Iron Age. On the other hand, during the survey on this mountainous region, no archaeological material or data related to Urartians to the north, nor Assyrians to the south has been determined.


Download article