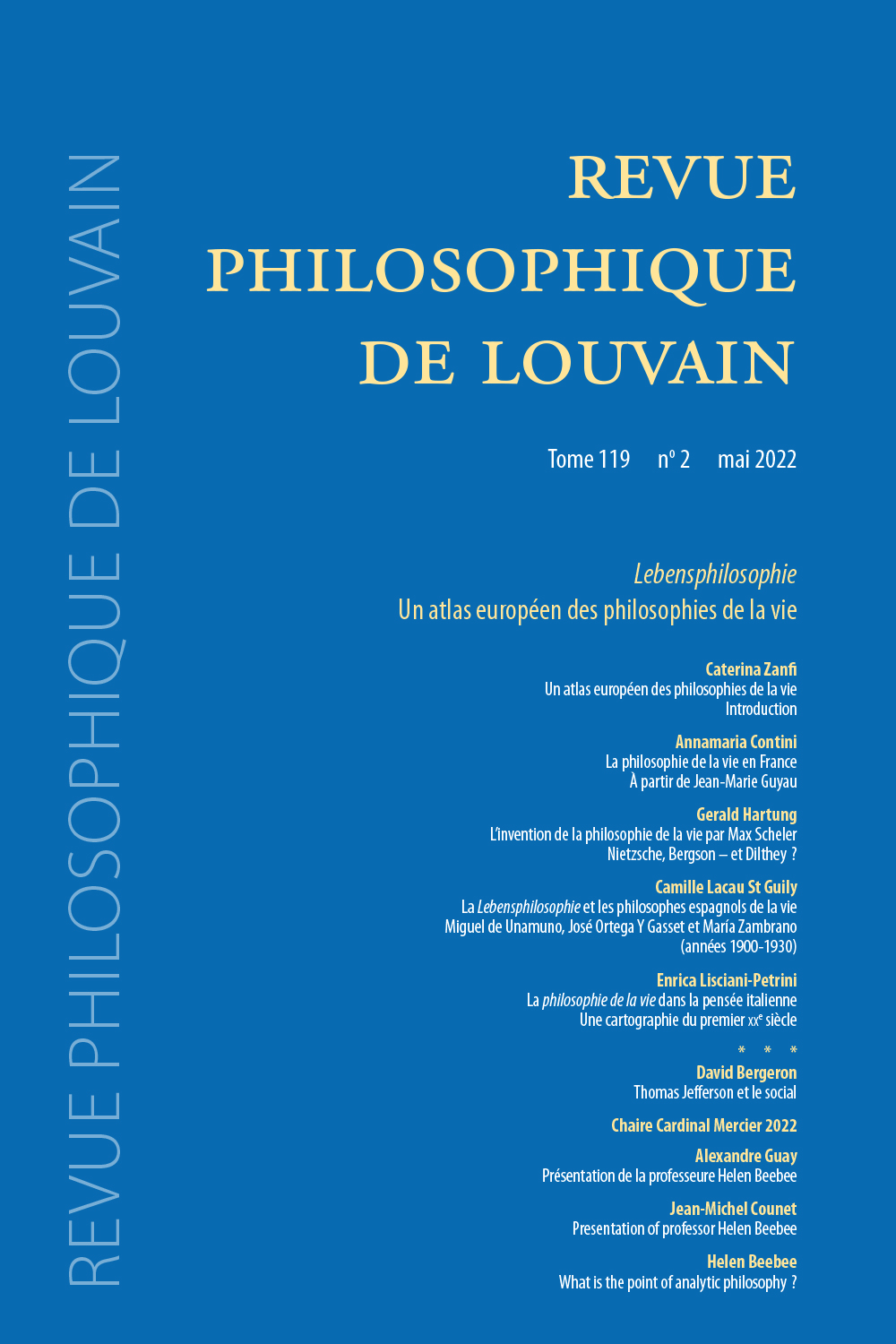 Document Details :

Title: L'État devrait-il interdire la propagande haineuse?
Subtitle: Quelques réflexions sur la contribution récente de Jeremy Waldron
Author(s): COURTOIS, Stéphane
Journal: Revue Philosophique de Louvain
Volume: 118 Issue: 1 Date: février 2020-2021
Pages: 111-138
DOI: 10.2143/RPL.118.1.3288901

Abstract :
Le présent texte entend examiner la contribution récente de Jeremy Waldron au débat sur le discours haineux, principalement dans son ouvrage The Harm in Hate Speech. Alors que dans la littérature philosophique et juridique sur la question, une tendance plutôt défavorable s'est dessinée au cours des vingt ou trente dernières années à l'endroit des politiques prohibitionnistes adoptées par la plupart des démocraties occidentales à l'égard de la propagande haineuse, Waldron va à contre-courant et soutient de telles politiques. Après avoir démontré l'intérêt des positions qu'il met en avant, l'article se penche de manière plus particulière sur l'utilisation faite par Waldron de la pensée politique de John Rawls. Il démontre que cette utilisation n'est pas optimale et sert maladroitement l'argumentation prohibitionniste déployée à l'égard du discours haineux. Finalement, une autre utilisation des travaux de Rawls est suggérée, jugée plus en mesure d'atteindre cet objectif.


---

This article examines the recent contribution by Jeremy Waldron to the debate on hate speech, mainly in his book The Harm in Hate Speech. While the philosophical and legal literature in the past twenty or thirty years has tended to be unfavourable towards the prohibitionist policies adopted by most western democracies towards hate propaganda, Waldron goes against the tide and supports them. Having defended the standpoints he puts forth, the author concentrates on Waldron's use of the political thought of John Rawls. He shows that it is not optimal and that its support for the prohibitionist argument against hate speech is awkward. He suggests making a different use of Rawls more susceptible of achieving the goal.


Download article