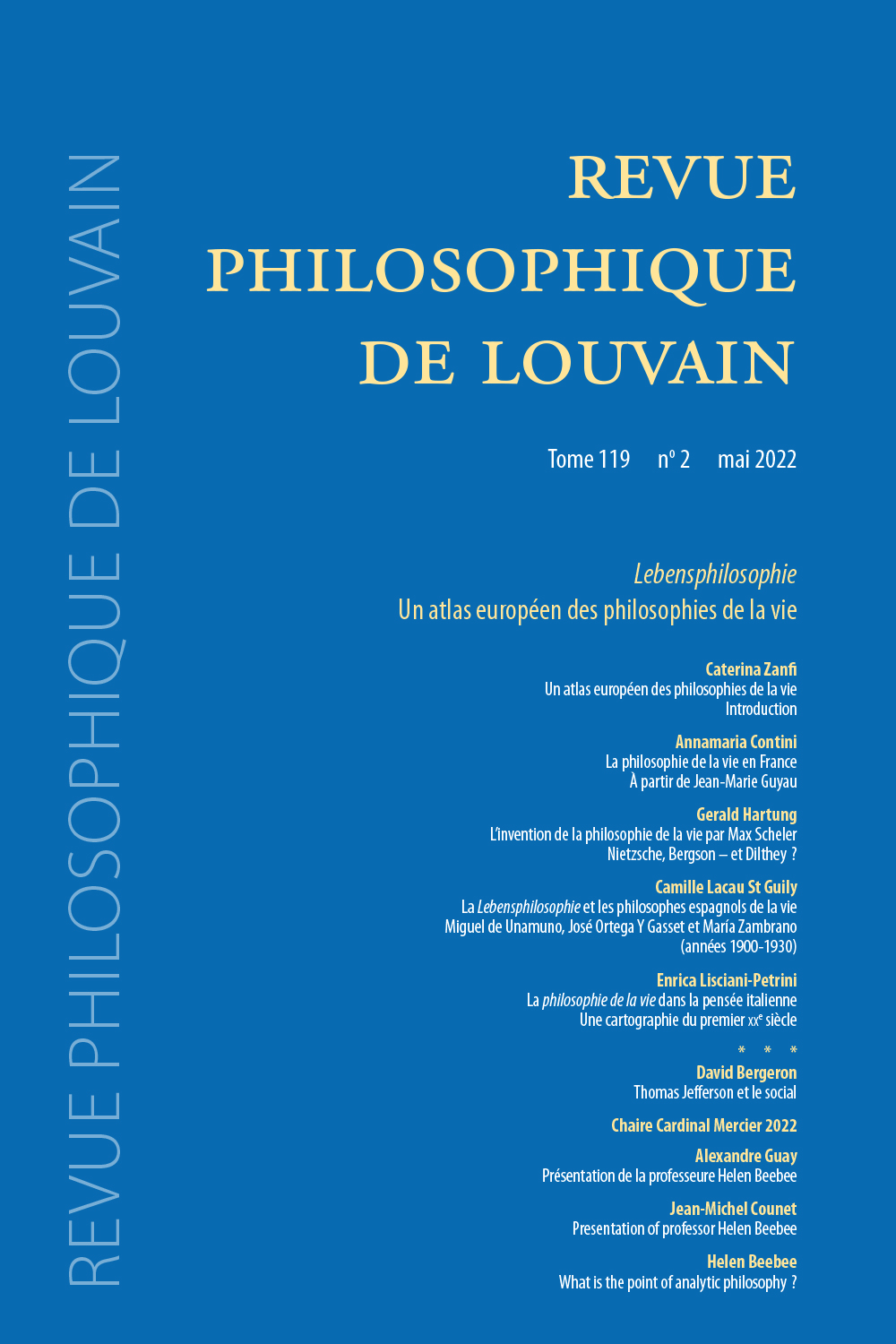 Document Details :

Title: Nature et technique
Subtitle: Relire Heidegger dans la crise écologique
Author(s): DASTUR, Françoise
Journal: Revue Philosophique de Louvain
Volume: 118 Issue: 1 Date: février 2020-2021
Pages: 31-63
DOI: 10.2143/RPL.118.1.3288898

Abstract :
La crise écologique qui menace l'humanité mobilise l'attention des scientifiques et des penseurs, car l'élan prométhéen qui a porté l'homme occidental à la conquête de l'ensemble de la planète semble aujourd'hui trouver ses limites. C'est dans ce contexte qu'il semble nécessaire de relire les travaux pionniers de Martin Heidegger. Certains, parmi ceux qui appartiennent au mouvement écologiste, ont mis en évidence la proximité entre la conception heideggérienne de la technique et la critique de la technique du point de vue écologiste. Ce que l'on se propose de montrer, c'est que la critique que Heidegger a développée de la technique moderne se fonde sur une conception de la nature et du vivant qui doit autant à la lecture qu'il propose de la Physis aristotélicienne qu'à sa réflexion sur la physique et la science modernes. C'est à partir de là que, comme il le dit en 1946 dans la Lettre sur l'humanisme, l'homme moderne devrait comprendre qu'il n'est pas «le maître de l'étant», mais bien «le berger de l'être», c'est-à-dire celui qui a en charge la sauvegarde de cette constante éclosion de la présence que nous nommons «nature».


---

The ecological crisis threatening mankind draws the attention of scientists and thinkers, as the Promethean thrust that led western man to conquer the entire planet seems nowadays to have reached its limits. It is in this context that it appears necessary to reread the pioneering works of Martin Heidegger. Among followers of the environmentalist movement some have brought to light the similarity between Heidegger's concept of technology and the environmentalist criticism of technology. The aim of this article is to show that the criticism of modern technology developed by Heidegger is based on a concept of nature and living beings that owes as much to his understanding of Aristotle's Physis as to his views on modern physics and science. Setting out from here, as Heidegger writes in 1946 in his Letter on Humanism, modern man should understand that he is not «master of beings», but the «shepherd of being», that is to say, the guardian of this constant blossoming of presence that we call «nature».


Download article