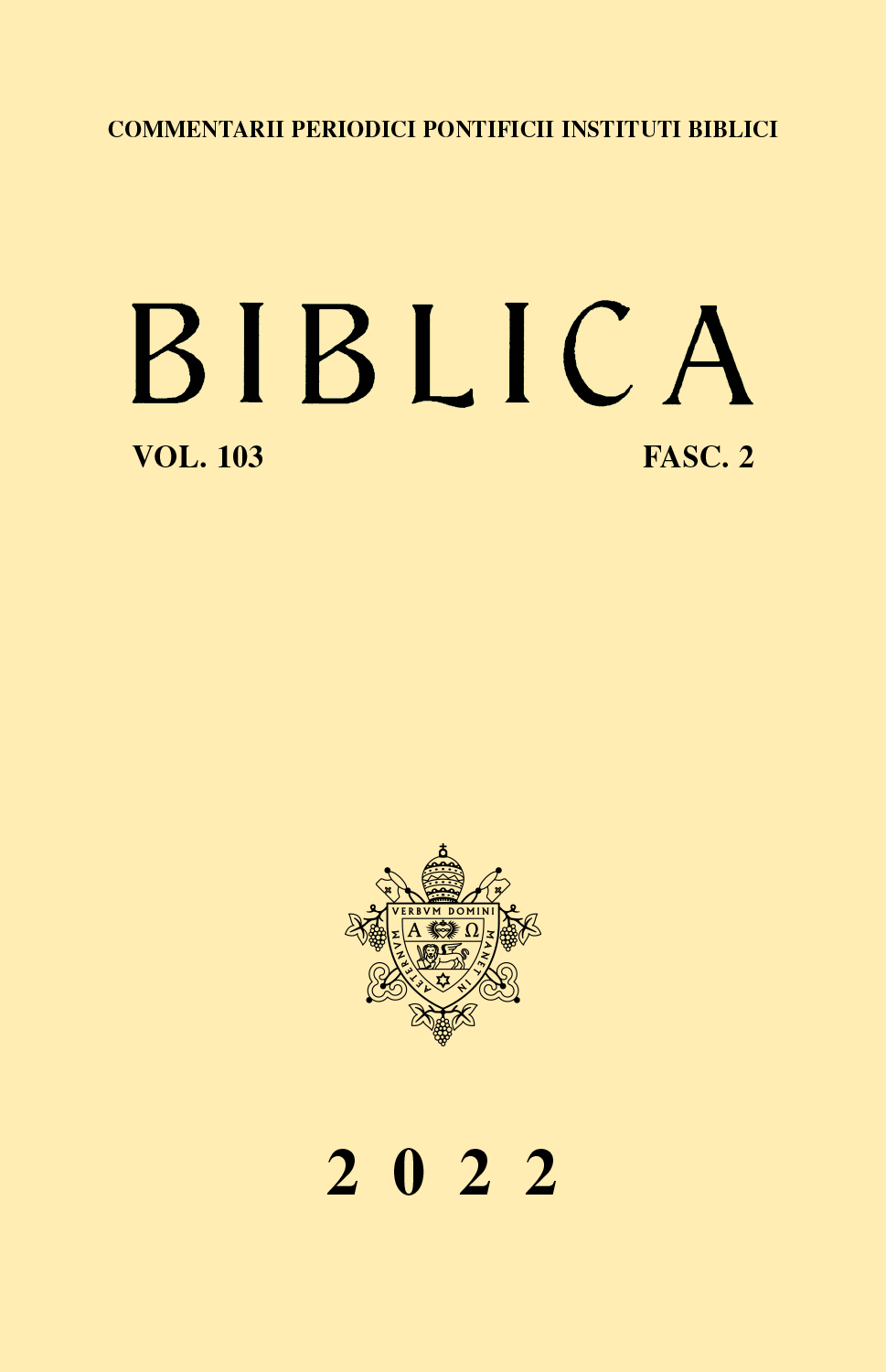 Document Details :

Title: Scribal Habits in John 21
Subtitle: A Codicological and Paratextual Analysis of Some of the Early Greek Manuscripts
Author(s): FELIX, Maria Micheal
Journal: Biblica
Volume: 101 Issue: 3 Date: 2020
Pages: 388-410
DOI: 10.2143/BIB.101.3.3288728

Abstract :
The linguistic, narrative and thematic relationships of John 21 to John 1-20 are widely discussed. The textual relationship between the two is given scant attention by scholars. In this study, I undertake a study of the textual relationship between John 1-20 and John 21 in P66, Sinaiticus (א), Alexandrinus (A) and Vaticanus (B) in order to see how the transition between what we now call chapters 20 and 21 compares to other transitions in the Gospel text. In P66, the beginning of John 21 on a new page (folio 75 verso) has been treated as evidence that a copy of the Gospel of John circulated without John 21. However, I argue that John 20,31 and John 21,1 just happen to be the last line of page 149 (folio 75 recto) and the first line of page 150 (folio 75 verso), which is fully consistent with the scribal methods of copying and demarking the text in the codex. Moreover, in Sinaiticus (א), Alexandrinus (A) and Vaticanus (B), John 21 continues after John 20 on the same folio/page after certain structural markers which are the same as those used to demark other sections in John 1-20. This confirms that there is no textual evidence to support the thesis that the groups responsible for producing these witnesses thought that chapter 21 had a different status from John 1-20.


Download article