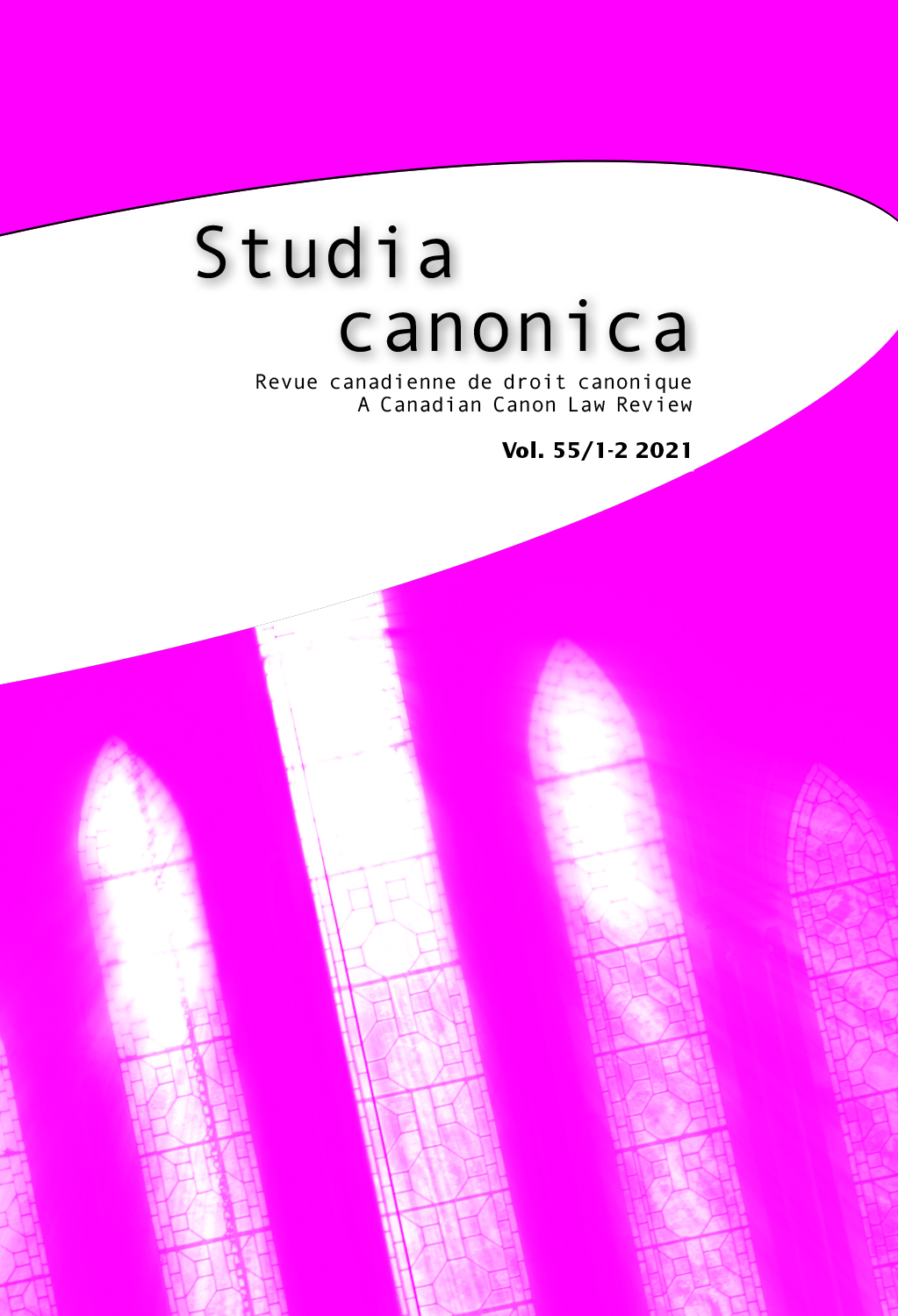 Document Details :

Title: Administrative Justice in the Particular Church
Author(s): GLYN, Justin
Journal: Studia Canonica
Volume: 54 Issue: 1 Date: 2020
Pages: 79-89
DOI: 10.2143/STC.54.1.3288468

Abstract :
This article examines the various categories of administrative acts (focusing on singular administrative acts) as they apply to diocesan decision-making. First, it considers the various classes of administrative acts recognised by canon law and their application to specific diocesan decisions. In doing so, the A. considers the potential overlap between canon law and civil law of contract, especially the incorporation of the latter by cc. 1286 and 1290 and the potential safeguards which this offers to employees (whether or not they are recognised as holding a canonical office). Finally, the A. considers the general administrative procedure in cc. 50 and 51 and the constraints which this places on administrative discretion, noting that the substance of a decision will prevail over the form in determining the nature and effects of an act.


---

Cet article examine les différentes catégories d'actes administratifs (se concentrant sur les actes administratifs particuliers) dans la mesure où ils s'appliquent à la prise de décision au niveau diocésain. En premier lieu, il considère les différentes catégories d'actes administratifs reconnus par le droit canonique et leur application à des décisions diocésaines spécifiques. Ce faisant, l'auteur examine le chevauchement possible entre le droit canonique et le droit civil en ce qui a trait aux contrats, notamment l'incorporation de ce dernier par les canons 1286 et 1290 et les garanties éventuelles que cela offre aux employés (qu'ils soient, ou non, titulaires d'un mandat canonique). Finalement, l'auteur considère la procédure administrative générale que l'on retrouve dans les canons 50 et 51 et les contraintes que cela impose au pouvoir discrétionnaire de l'administration, notant que la nature et les effets d'un acte seront déterminés par la substance de la décision plutôt que sur la forme.


Download article