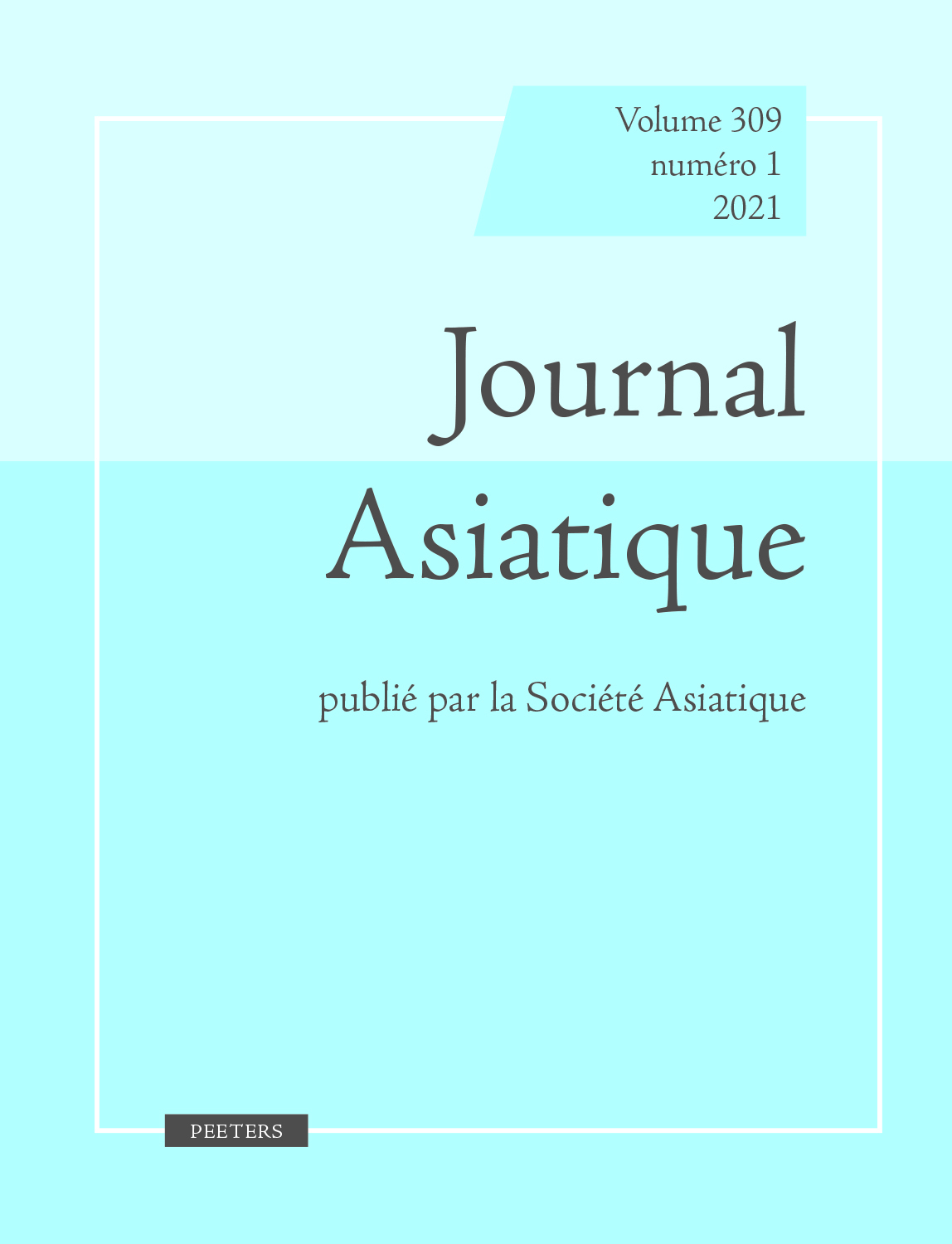 Document Details :

Title: Were-Creatures of the Eurasian Ecumene
Subtitle: Variations on a Theme
Author(s): WHITE, David Gordon
Journal: Journal Asiatique
Volume: 308 Issue: 1 Date: 2020
Pages: 63-83
DOI: 10.2143/JA.308.1.3287670

Abstract :
What becomes of werewolves in a country without wolves? The present article addresses this question by surveying Eurasian traditions of 'were-creatures', in which the species of shape-shifting human sorceresses varies according to the regional habitats of a variety of creatures: jackals, wolves, hyenas, foxes, bats, and owls. In ancient Roman and medieval Islamic traditions, descriptions of these creatures and their vampirizing practices were most often found in horror-genre literature and accounts of foreign exotica; however in medieval South and East Asia, these predatory 'were-creatures' were integrated into esoteric traditions, wherein they played a salutary role in the transformation of tantric practitioners.


---

Que deviennent les loups-garous dans les régions du monde où le loup n'existe pas? Telle est la question à laquelle cet article s'efforce de répondre. Pour ce faire, il s'appuie sur un corpus de traditions eurasiatiques concernant les métamorphoses des sorcières en créatures «garou», dans lesquelles l'espèce de ces dernières change en fonction de l'habitat spécifique de la faune endogène: chacals, loups, hyènes, renards, chauves-souris, chouettes. Dans la Rome ancienne et dans l'Islam médiéval, la description de ces créatures et de leurs moeurs vampiriques se rencontre essentiellement dans des récits terrifiants à dominance exotique. En Asie du Sud et en Extrême-Orient, en revanche, ces mêmes prédateurs furent intégrés au sein des traditions ésotériques et furent dotés d'une valeur positive par les praticiens de tantrisme.


Download article