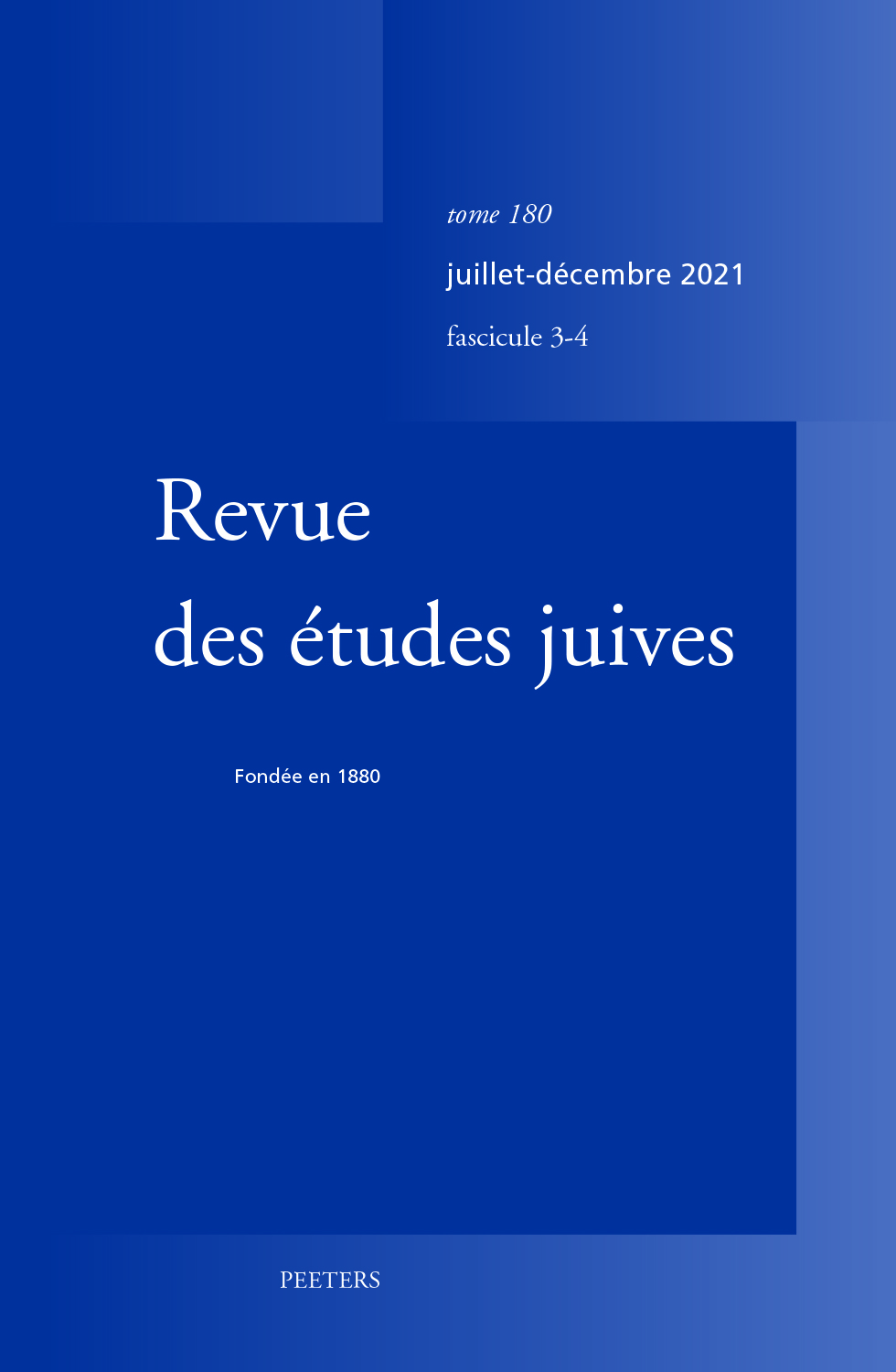 Document Details :

Title: The Lost Chapter
Subtitle: Imperialism and Jewish Society 70-135 CE
Author(s): SCHREMER, Adiel
Journal: Revue des Études Juives
Volume: 179 Issue: 1-2 Date: janvier-juin 2020
Pages: 63-82
DOI: 10.2143/REJ.179.1.3287589

Abstract :
Seth Schwartz's Imperialism and Jewish Society is a powerful history of Judaism in Antiquity. However, it presents a puzzle: the reader, who finishes Part One of the book, which ends in 70 CE, and turns the page to begin reading Part Two, finds himself, or herself, in a chapter that astonishingly begins in 135 CE. In other words, the book skips a period which, for many scholars, is one of the most important periods in the history of Judaism, 'the Yavneh Generation'. The claim of this paper is that writing a chapter on Palestinian Judaism in the years 70-135, seriously taking into account both the material and the literary evidence pertaining to that period, would have made it difficult to maintain, as Schwartz does, that Judaism shattered as a result of the destruction of Jerusalem and the Temple in 70 CE and the failure of the Bar Kokhba revolt. Consequently, the story Schwartz tells about the abandonment of Judaism by most Palestinian Jews in the wake of the Bar Kokhba revolt should be reconsidered.


---

Seth Schwartz, dans son livre Imperialism and Jewish Society sur l'histoire du judaïsme dans l'antiquité, a réalisé un tour de force admirable. Cependant, son ouvrage comporte un élément troublant: quand le lecteur achève la première partie du livre, qui se termine en 70 apr. J.-C., et tourne la page pour commencer à lire la deuxième partie, il se retrouve dans un chapitre qui commence étonnamment en 135 apr. J.-C. En d'autres termes, le livre omet une période qui, pour beaucoup d'érudits, est l'une des plus importantes dans l'histoire du judaïsme, la «génération de Yabné». Or, écrire un chapitre sur le judaïsme palestinien dans les années 70-135, en tenant sérieusement compte à la fois des preuves littéraires et matérielles relatives à cette période, aurait rendu difficile de soutenir, comme Schwartz, que le judaïsme avait été brisé à la suite de la destruction de Jérusalem et du Temple en 70 apr. J.-C. et de l'échec de la révolte de Bar Kokhba. Par conséquent, l'histoire que Schwartz retrace d'un abandon du judaïsme par la plupart des Juifs palestiniens dans le sillage de la révolte de Bar Kokhba devrait être reconsidérée.


Download article