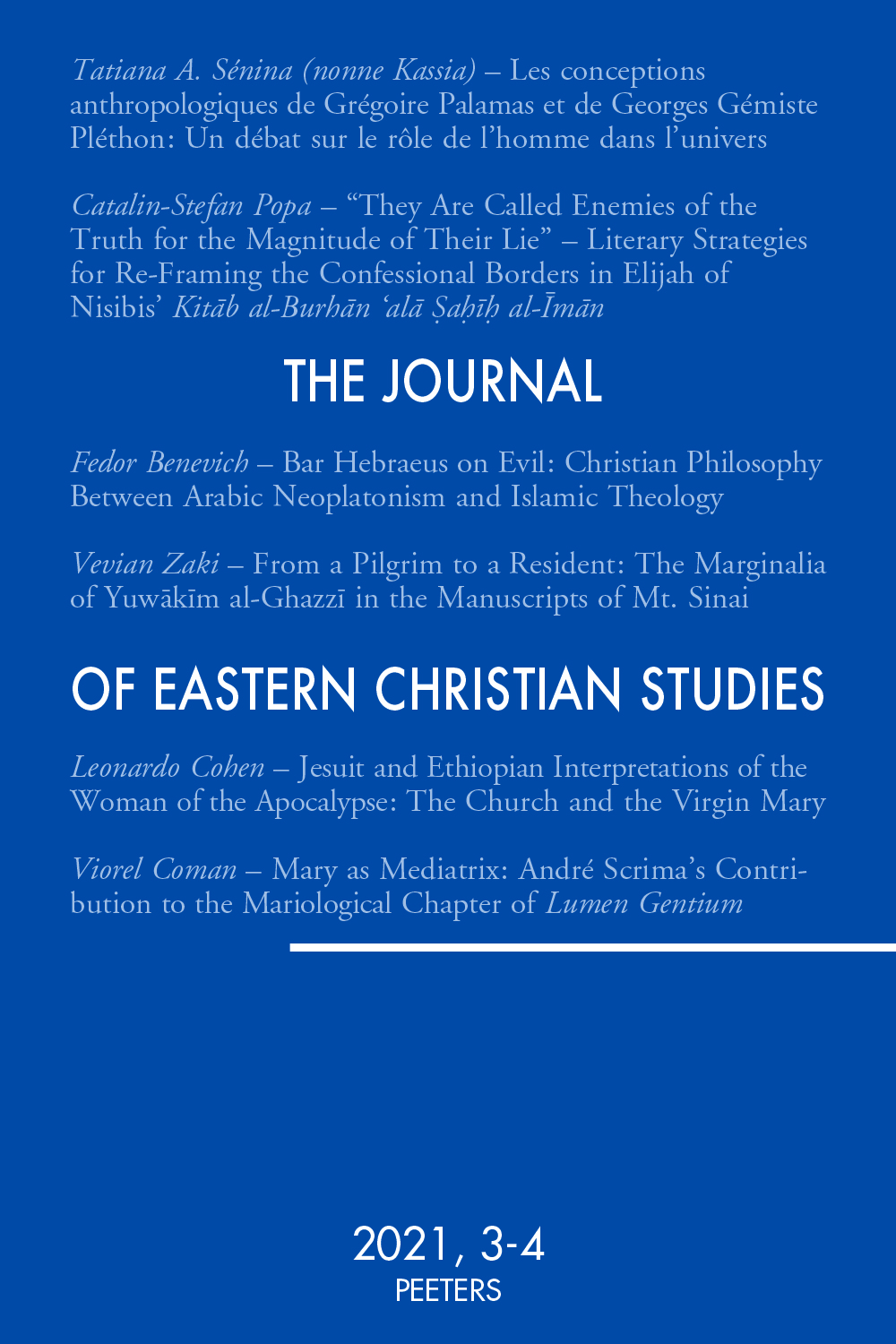 Document Details :

Title: The Holy and Great Council and its Implications for Orthodox Unity
Subtitle: The Perspectives of the Russian Orthodox Church, the Serbian Orthodox Church and the Orthodox Church of Greece
Author(s): HOFMEISTEROVÁ, Karin , JASENČÁKOVÁ, Miroslava , KARASOVÁ, Nikola
Journal: Journal of Eastern Christian Studies
Volume: 72 Issue: 1-2 Date: 2020
Pages: 145-180
DOI: 10.2143/JECS.72.1.3287537

Abstract :
The 2016 Holy and Great Council represents a significant milestone in the history of the Orthodox world; however, only the future will show whether its conclusions will be generally recognized. Its attested aim was to discuss certain theological and ecclesiastical issues, but its primary aim was to proclaim Orthodox unity. The latter goal has been achieved only in part so far due to the absence of several autocephalous churches and divisions within those churches that decided to participate. Based on the analysis of official documents from Orthodox churches, Orthodox presses and other media statements, this article illustrates different attitudes of three autocephalous churches (the Serbian Orthodox Church, the Russian Orthodox Church, and the Orthodox Church of Greece) towards the Holy and Great Council and pan-Orthodox conciliarity in general. It is argued that the final positions of the examined churches were affected by mutual rivalries and ecclesiastical disputes as well as by existing antagonisms between Greek and Slavic (Russian) streams of Orthodoxy; they were further influenced by ideological subdivisions within and beyond autocephalous frontiers.


Download article