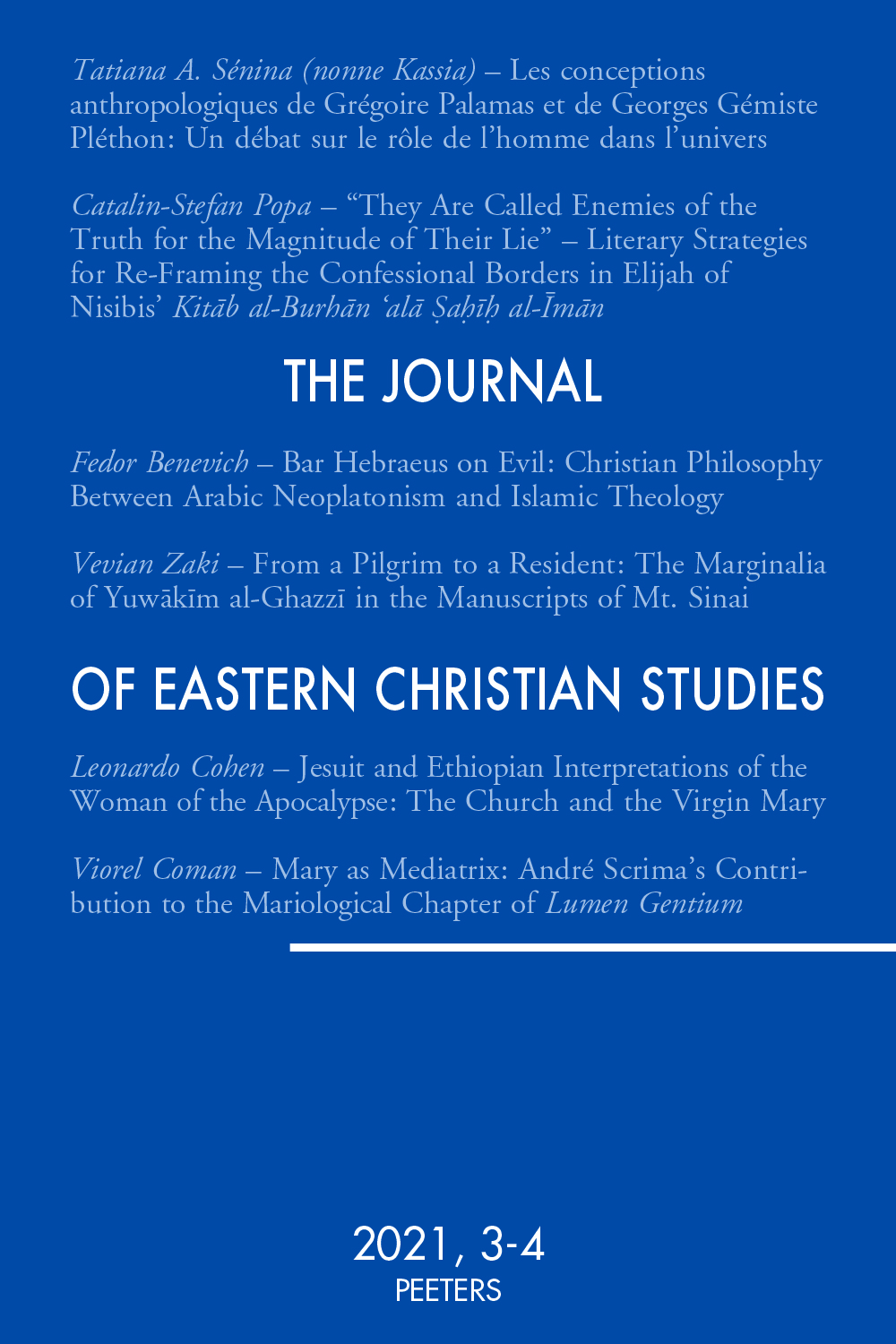 Document Details :

Title: Icon Veneration as a Stumbling Block
Subtitle: Theodore Abu Qurra and Byzantine Orthodox Iconoclasts in the Early Abbasid Society
Author(s): KAVVADAS, Nestor
Journal: Journal of Eastern Christian Studies
Volume: 72 Issue: 1-2 Date: 2020
Pages: 71-82
DOI: 10.2143/JECS.72.1.3287535

Abstract :
While earlier scholarship had thought of the Caliphate's Byzantine Orthodox ('Melkite') Church as being as staunchly anti-iconoclast as John of Damascus and Theodore abu Qurra – its most celebrated theologians – were, more recent research has highlighted the existence of divergent, sometimes overtly pro-iconoclast voices in the Melkite communities. The impression is given that there was a wide variety of Melkite attitudes towards Constantinopolitan Iconoclasm. However, some of the key sources to that period seem to suggest that this apparent variety of attitudes is largely reducible to an underlying conflict between the anti-iconoclast leadership of the Patriarchate of Jerusalem – being a kind of an informal leadership of the Melkite communities – and an influential, 'accomodationist' opposition within the Melkite world, which consistently opted against the promotion of practices that could provoke Muslim reactions, such as the veneration of the neomartyrs and of the Holy Icons.


Download article