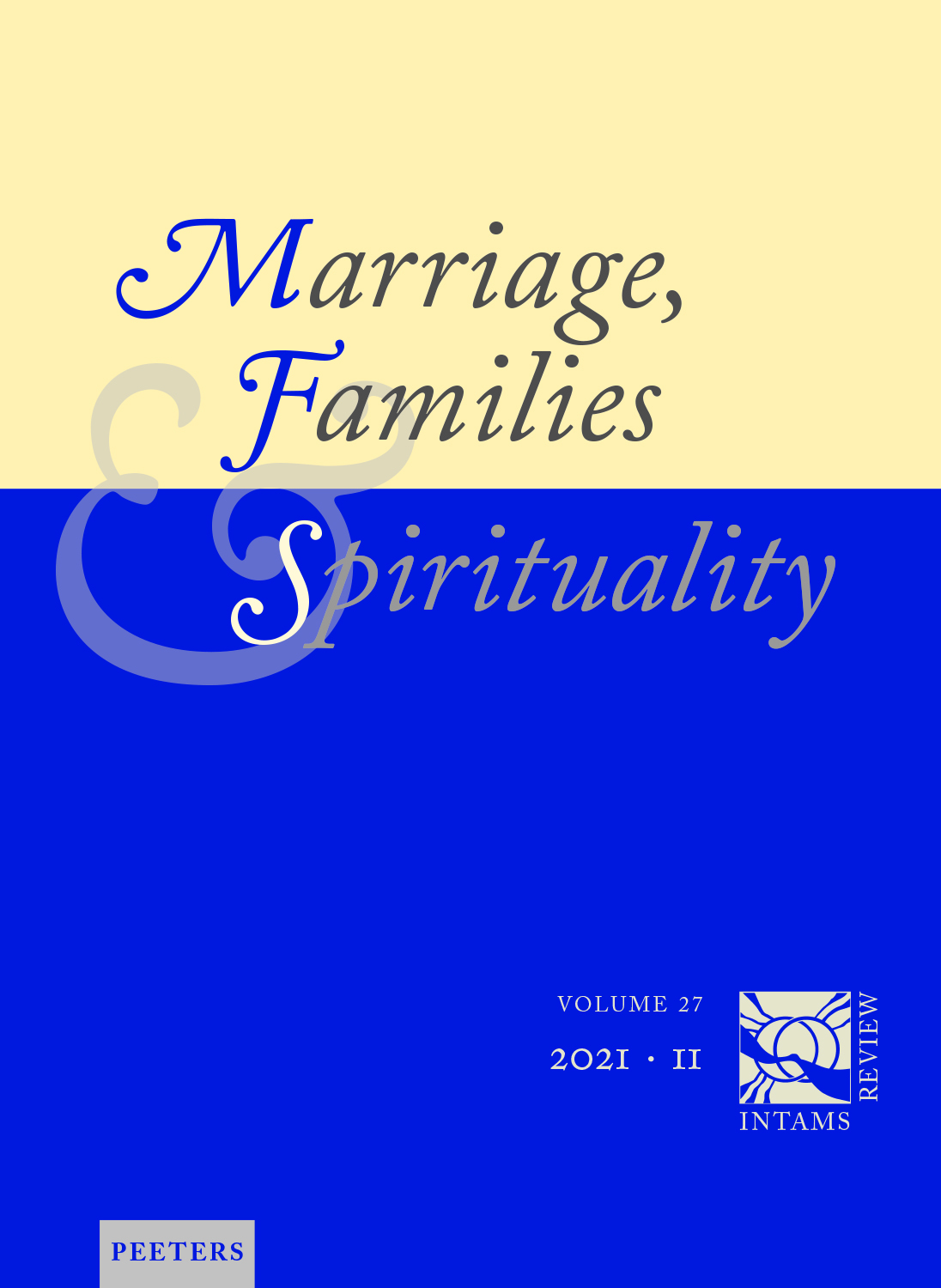 Document Details :

Title: Omogenitorialità e procreazione medicalmente assistita
Subtitle: Nuove forme di genitorialità e filiazione
Author(s): CANZI, Elena , SCABINI, Eugenia
Journal: Marriage, Families & Spirituality
Volume: 25 Issue: 2 Date: 2019
Pages: 162-175
DOI: 10.2143/INT.25.2.3287504

Abstract :
The current possibility of choosing whether, when, and how to have children represents without a doubt a radical revolution in parenting. Medically assisted procreation and same-sex parenting raise particularly relevant questions for the scholarly debate in ethics, law, and psychology. The article begins by considering the interpersonal dimension of the act of medically assisted procreation. Here, the link between intimacy and conception is severed. Several anonymous actors are brought into the act of conception, between the two partners, who themselves take on a primarily passive role. The authors draw attention to the psychological ramifications of extra-body conception as well as the relationship of the couple, especially the mother, to the 'extra' embryos not successfully implanted. The costs, both financial and personal, of repeated attempts is also highlighted, as well as the inequality in the relationship created when only one contributes his or her genetic material to the baby, and the complicated relationship that use of a surrogate establishes. Artificial insemination has consequences regarding self-worth, particularly for the woman involved. Such dehumanizing aspects are almost never considered in the literature. In regard to the child, the disclosure of his or her origin has ramifications for psychological development. Use of an external donor, as in the case of same-sex parents, brings with it significant health risks, which are often confronted, but the ethical, psychological, and anthropological risks are never considered. Same-sex couples inevitably experience an inequality in the procreative aspect, since only one can be directly involved in producing the child. This can lead to competition and unhealthy relationship patterns. While studies usually show that the children of same-sex relationships are at no disadvantage in regard to other children, there are significant questions about the universal validity of these studies as well as issues regarding methodology. These problems are summarized in the central portion of the article. Various issues are raised regarding the health of the children, like the issue of knowing the genetic donor and the generational composition of the child's identity. The authors argue that the Relational-Symbolic Model is the most innovative in that it takes into account family relationships.


Download article