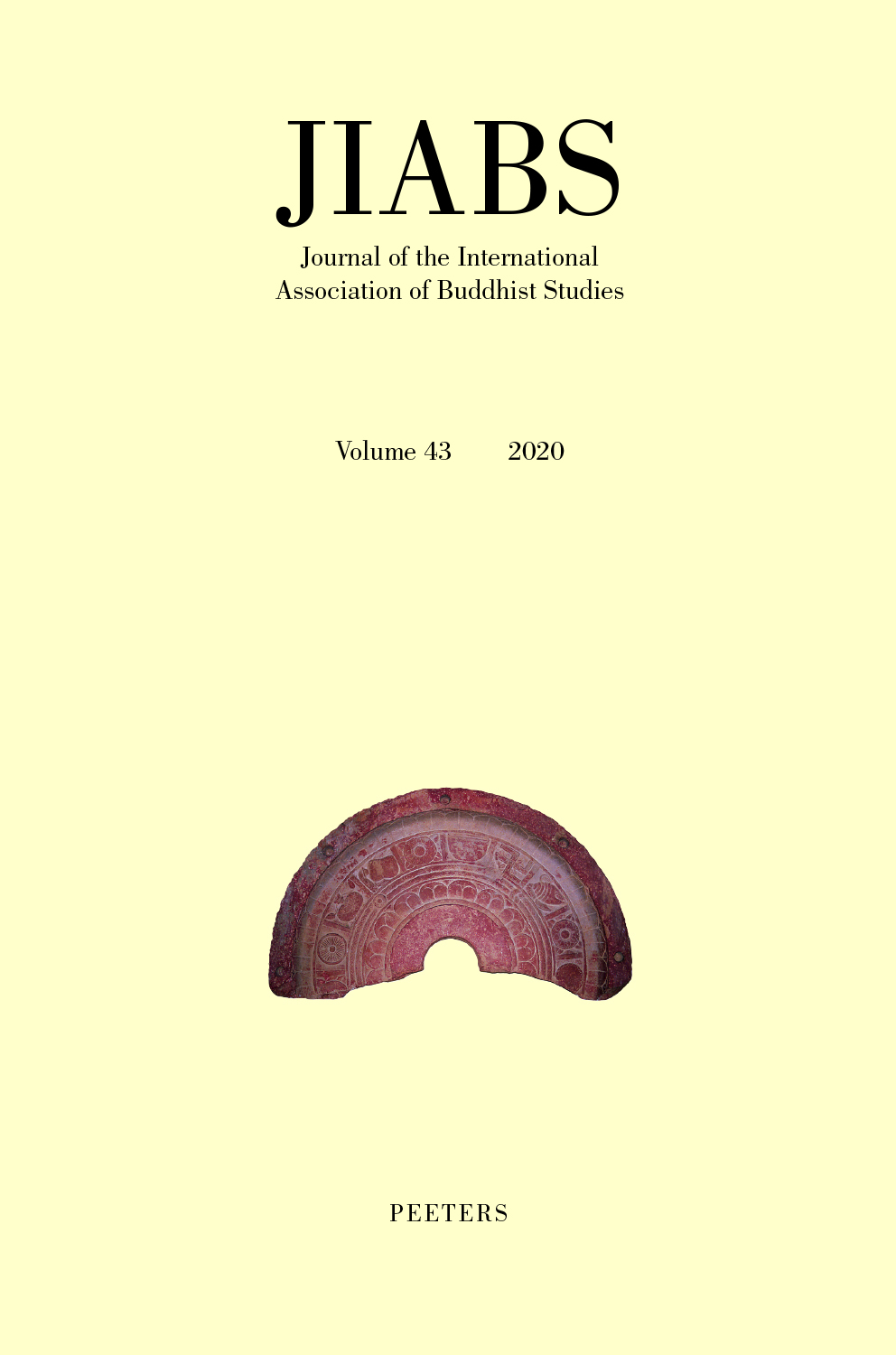 Document Details :

Title: Dhāraṇī and Mantra in Contemporary Korean Buddhism
Subtitle: A Textual Ethnography of Spell Materials for Popular Consumption
Author(s): MCBRIDE II, Richard D.
Journal: Journal of the International Association of Buddhist Studies
Volume: 42 Date: 2019
Pages: 361-403
DOI: 10.2143/JIABS.42.0.3287483

Abstract :
This essay is an investigation of the uses of dhāraṇīs and mantras in contemporary Buddhism in South Korea by examining literature and materials intended for lay Buddhists. Popular interest in dhāraṇīs has been increasing steadily since the turn of the twenty-first century, in conjunction with the return to popularity of apotropaic charms and talismans. Lay people utilize dhāraṇīs in essentially five ways: (1) in personal devotionals; (2) as sūtra-material copied for merit; (3) as talismans and in household or business rituals supplicating for this-worldly benefits; (4) for exorcisms and death rituals; and (5) as materials enshrined in the chest cavities of Buddha images and in pagodas. The most popular dhāraṇīs seems to be the Dhāraṇī of Spiritually Sublime Phrases (Sinmyo changgu taedarani), a variant of the Nīlakaṇṭha-dhāraṇī from the Korean Thousand Hands Sūtra (Ch'ŏnsu kyŏng).


Download article