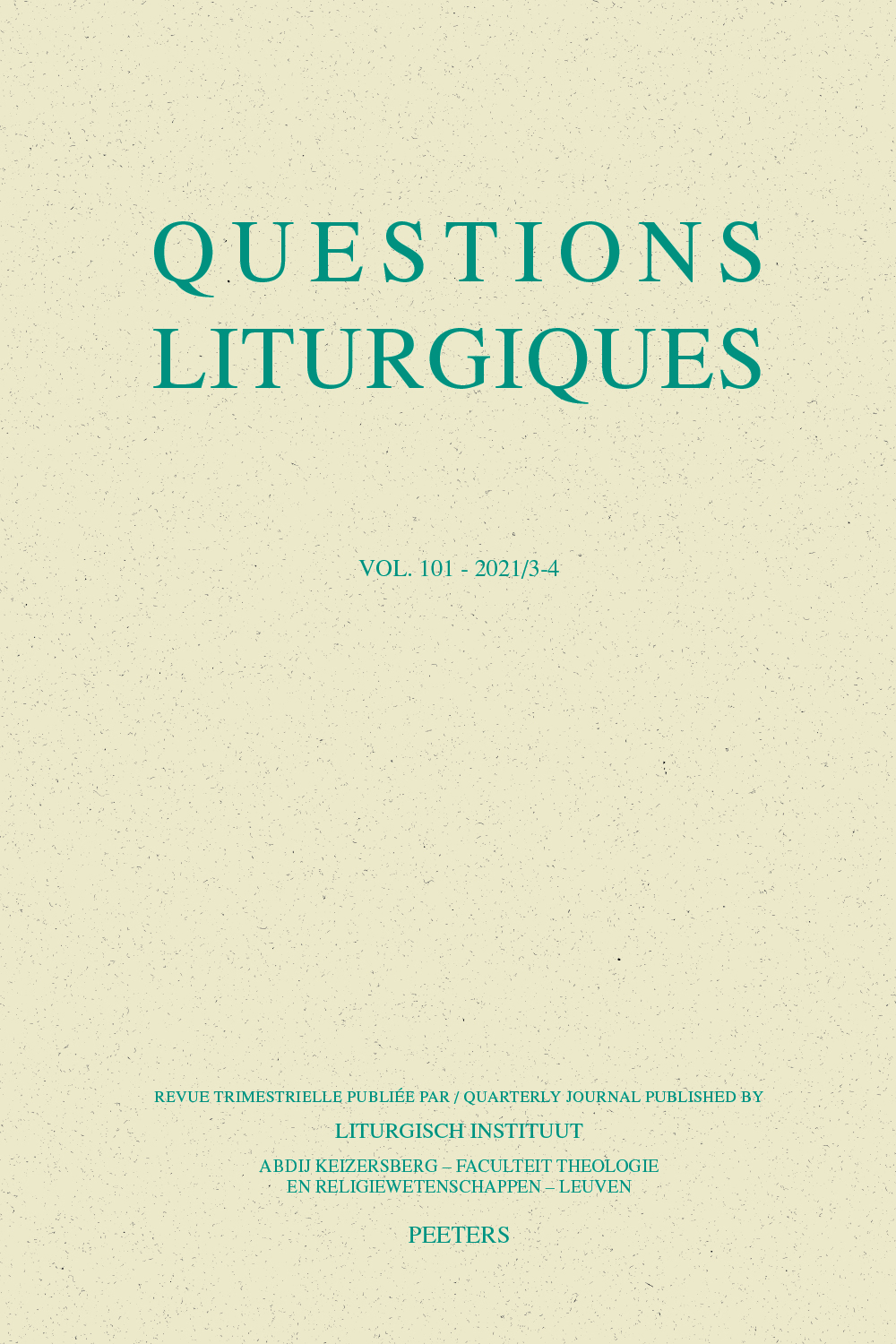 Document Details :

Title: Est-il légitime de lire Dt 32 comme une prière chrétienne?
Author(s): DERDE, Mieke
Journal: Questions Liturgiques/Studies in Liturgy
Volume: 99 Issue: 4 Date: 2018-2019
Pages: 240-251
DOI: 10.2143/QL.99.4.3287328

Abstract :
Les premiers sens de la Bible juive, parole prophétique, participent aux sens qui s'y manifesteront dans des interprétations ultérieures. La venue du fils de Dieu, du Messie Jésus, procure à ces paroles prophétiques de nouvelles dimensions de sens. Pour l'Église chrétienne et pour le lecteur chrétien, qui se les approprient dans leur foi au Messie Jésus, elles deviennent paroles de Dieu adressées à eux et ensuite leur prière à Dieu dans l'Esprit. Nous l'appliquons à Dt 32. Ce poème expose un drame: Dieu et son peuple ne sont pas assortis (v. 1-6). Le peuple, sauvé d'une situation sans issue et rassasié par Dieu (v. 7-14), court auprès des vanités, des dieux qui n'ont rien fait pour lui. Jaloux, le Seigneur veut châtier son peuple. Mais comme une mère, il est porté par un désir insatiable de faire vivre son enfant (v. 15-25). Le peuple, provoqué par ce renversement divin, prend conscience que les dieux impuissants le livrent aux ennemis, tandis que Dieu lui redonne ses forces s'il met sa foi et sa confiance en lui (v. 26-33). Face à son peuple affaibli par ses ennemis, le Seigneur agit de nouveau. Il se venge. Le Seigneur vengeur montre l'immense prix qu'a le peuple pour lui. Il prend sur lui l'impuissance du peuple alourdi par sa propre infidélité et il purifie le peuple souillé par la méchanceté des ennemis en assumant sa souffrance (v. 34-43).


---

The original meaning of the prophetic words of the Jewish Bible participate in the meaning that will manifest itself in subsequent interpretations. The coming of the Son of God, Jesus the Messiah, adds a new dimension to the meaning of these prophetic words. The Christian Church and the Christian reader make these words their own through their faith in Jesus the Messiah. They become God's words spoken to them. They become their prayer to God through his Spirit. We take Dt 32 as an example. This poem exposes a tragedy: God and his people are not in harmony (vv. 1-6). The people, saved from a hopeless position and satiated by God (vv. 7-14), run after vanities, gods who did not do anything for them. In his jealousy, God wants to chastise his people. But, like a mother, he is urged by the insatiable desire to support his child (vv. 15-25). This divine reversal provokes the people. They realise that the powerless gods deliver them to their enemies, whilst God restores their forces, if they are willing to put their faith and trust in Him (vv. 26-33). Standing before his people who are weakened by the enemies, the Lord acts again. He takes revenge. The vengeful Lord shows his people they are priceless. He takes upon himself the powerlessness of the people, weighed down by infidelity, and he purifies the people who had been defiled by the wickedness of their enemies. He makes their suffering his own (vv. 34-43).


Download article