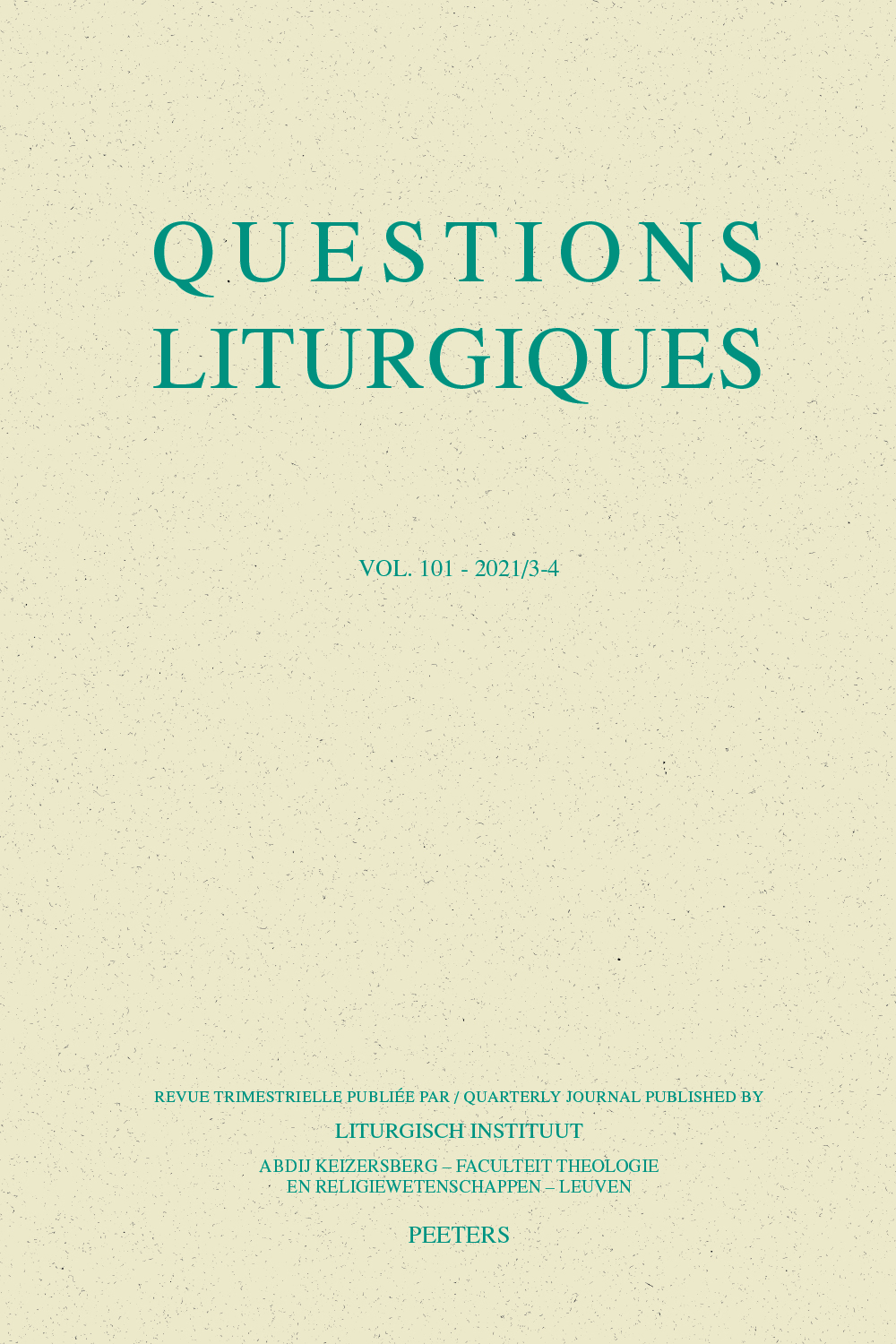 Document Details :

Title: Anamnesis in the Sacramental Vision of George Herbert
Author(s): DOUGLAS, Brian , DOUGLAS, Jane
Journal: Questions Liturgiques/Studies in Liturgy
Volume: 99 Issue: 4 Date: 2018-2019
Pages: 197-220
DOI: 10.2143/QL.99.4.3287326

Abstract :
The article examines the use of remembrance as anamnesis in the poetry of the Anglican priest and poet, George Herbert (1593-1633). Herbert remains influential as a poet and spiritual writer in both Anglicanism and the wider Christian tradition. Herbert's use of anamnesis is intimately linked with his sacramental vision and this is explored with reference to both baptism and the Eucharist. Herbert seeks in his poetry to know the presence of God through remembrance where he seeks to encounter a dynamic sacramental remembrance of Christ's work for humanity through the dialectic of presence and absence. It is through this dynamic remembrance that Herbert experiences intimacy with God in a sacramental vision. The article examines anamnesis in the Scriptures and in the Anglican and wider Christian tradition before an extended treatment of Herbert's poetry and the sacramental vision it evokes. Significant influences on Herbert and his sacramental vision are discussed before concluding that Herbert presents a developed moderate realist view of sacramentality where anamnesis works to embrace the Holy. Herbert's poetry is seen as powerful both in his and the present day.


---

L'article examine l'utilisation du mémorial comme anamnèse dans la poésie du prêtre et poète anglican, George Herbert (1593-1633). Herbert demeure influent en tant que poète et écrivain spirituel tant dans l'anglicanisme que dans la tradition chrétienne plus large. L'utilisation de l'anamnèse par Herbert est intimement liée à sa vision sacramentelle, et celle-ci est explorée en référence au baptême et à l'Eucharistie. Dans sa poésie, Herbert cherche à connaître la présence de Dieu à partir du mémorial où il cherche à découvrir un mémorial sacramentel dynamique de l'œuvre du Christ pour l'humanité à travers la dialectique de la présence et de l'absence. C'est à travers ce mémorial dynamique qu'Herbert fait l'expérience de l'intimité avec Dieu dans une vision sacramentelle. L'article examine l'anamnèse dans les Écritures et dans la tradition anglicane et chrétienne plus large avant de traiter amplement la poésie d'Herbert et de la vision sacramentelle qu'elle évoque. Les influences significatives sur Herbert et sa vision sacramentelle sont discutées avant de conclure qu'Herbert propose une vision réaliste modérée et développée de la sacramentalité où l'anamnèse vise à englober le Sacré. La poésie d'Herbert est considérée comme puissante à la fois à son temps et à l'heure actuelle.


Download article