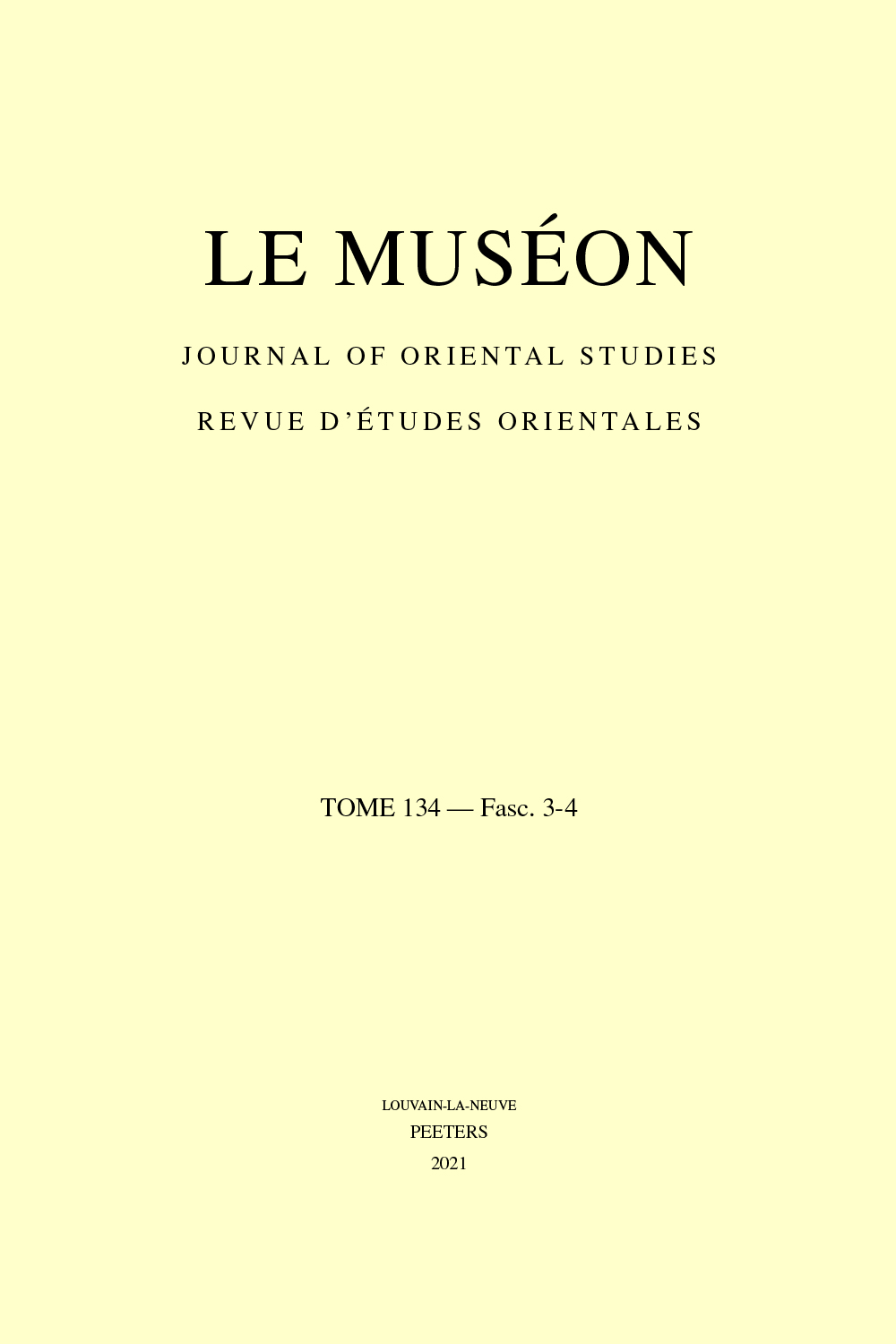 Document Details :

Title: The Coptic Versions of the Acts of Andrew and Matthias (CANT 236), with an Edition of IFAO Copte Inv. 132
Author(s): MIROSHNIKOV, Ivan
Journal: Le Muséon
Volume: 132 Issue: 3-4 Date: 2019
Pages: 291-328
DOI: 10.2143/MUS.132.3.3287186

Abstract :
The article surveys the extant manuscript evidence for the Coptic versions of the Acts of Andrew and Matthias (CANT 236). The author demonstrates that, of the five surviving manuscripts, four (codices X and F, MONB.DM, and MONB.QY) witness the same Coptic translation (designated Copt1), of which the Arabic translation is a daughter version. Copt1 is extant in three different recensions: non-abbreviated (codex F and MONB.DM), abbreviated (MONB.QY and the Arabic translation) and heavily abbreviated (codex X). The fifth extant Coptic manuscript (MONB.DN) preserves a Coptic translation of Acts Andr. Mth. that is very different from Copt1 (designated Copt2). The appendix includes an edition of Copte inv. 132 (a parchment leaf of codex X, housed at the Institut français d'archéologie orientale in Cairo), which contains Acts Andr. Mth. 2.1-5.1 in Sahidic.


Download article