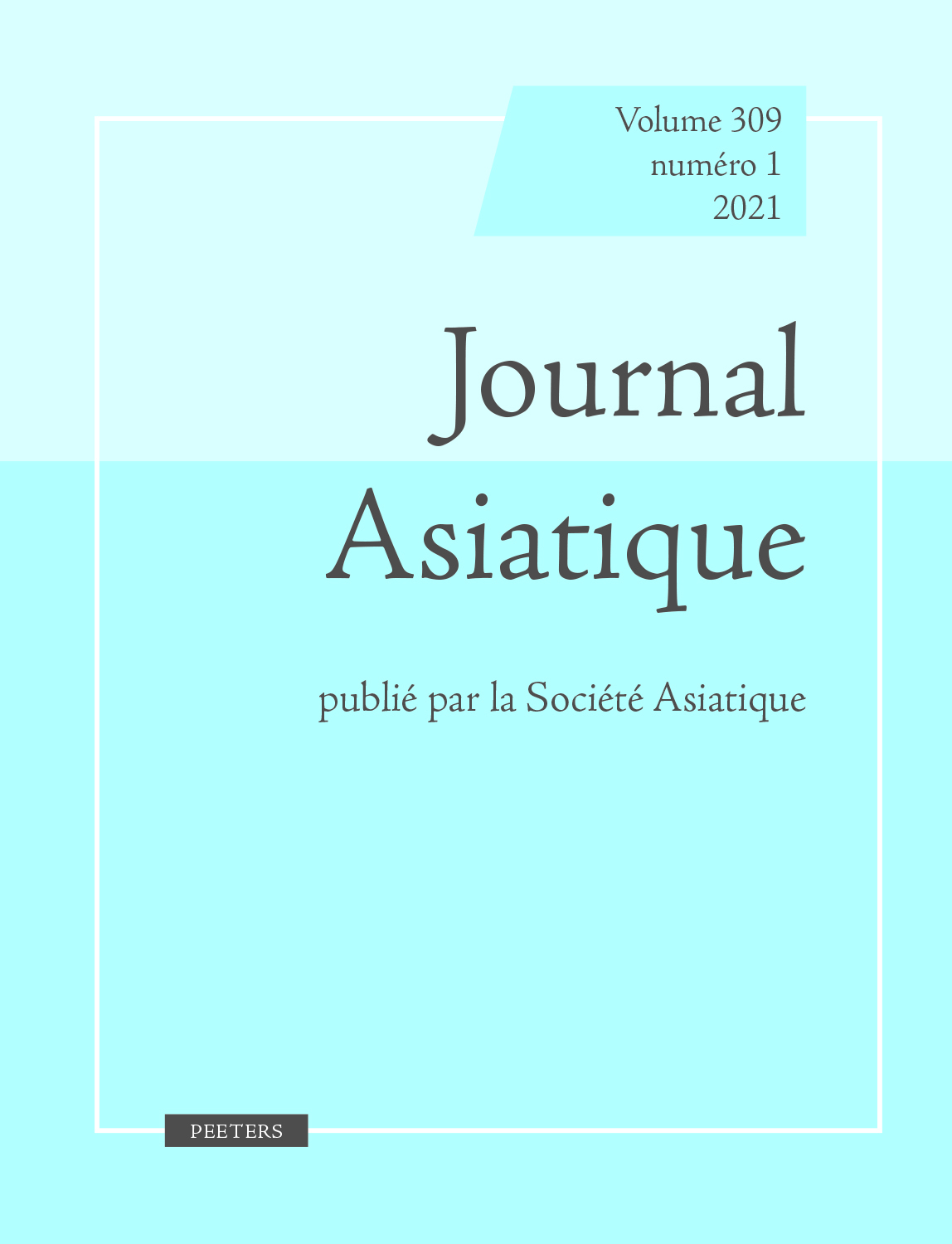 Document Details :

Title: Les deux périples de Samuel b. Samson en Terre Sainte
Author(s): EHRLICH, Michael
Journal: Journal Asiatique
Volume: 307 Issue: 2 Date: 2019
Pages: 217-225
DOI: 10.2143/JA.307.2.3287178

Abstract :
Samuel b. Samson est un inconnu qui accompagna R. Jonathan de Lunel lors de son immigration en Terre Sainte (1209-10). Il a écrit une courte description de son séjour abrégée postérieurement par un anonyme qui porta surtout son intérêt au pèlerinage sur les tombes des patriarches et savants juifs dispersées sur toute la Terre Sainte. L'immigration de R. Jonathan a précédé d'un an celle mieux connue des «300 rabbins» de France et d'Angleterre. L'immigration provençale repose sur des aspirations messianiques suscitées par: les victoires de Saladin sur les Francs, une tradition de Maïmonide selon laquelle l'époque messianique commencerait en 1210 et probablement le massacre de 1209 à Béziers. Après sa visite à Jérusalem avec R. Jonathan, Samuel b. Samson a rejoint l'Exilarque dans son périple sur les lieux saints visitant les communautés juives dans le district de la Terre Sainte dominé par les ayyoubides. La description de Samuel b. Samson offre des informations inédites sur les communautés juives rurales ainsi que sur les pratiques de pèlerinage qu'il a observées et auxquelles il a participé. Il décrit aussi le pèlerinage sur la tombe du prophète Abdias, porteur d'une tradition sur le commencement de l'ère messianique. Par la même occasion, il apporte le premier témoignage écrit sur le début de l'islamisation en Haute Galilée.


---

Samuel b. Samson was an otherwise unknown person who accompanied R. Jonathan of Lunel, during his immigration to the Holy Land (1209-10). Samuel b. Samson wrote a short description of his deeds in the Holy Land, posteriorly abbreviated by an anonymous editor whose interest was in pilgrimage to the Jewish patriarchs' and sages' tombs scattered throughout the Holy Land. R. Jonathan's immigration preceded the better-known immigration of the '300 rabbis' from France and England which started about a year later. The Provencal immigration was provoked by messianic aspirations based on three factors: Saladin's victories on the Crusaders, a tradition transmitted by Maimonides that the messianic period will start in 1210, and probably also the massacre of Béziers (1209). After his visit to Jerusalem, Samuel b. Samson joined a journey with the Exilarch, who visited the Jewish communities and holy shrines in the then Ayyubid-dominated part of the Holy Land. Samuel b. Samson's description provides many details about Jewish rural communities and pilgrimage practices he witnessed. He also described the pilgrimage to the tomb of the prophet Abdias whose prophecy provided the textual basis to the tradition about the starting of the messianic period. Moreover, he provided the first literary evidence to the islamization of the Upper Galilee area.


Download article