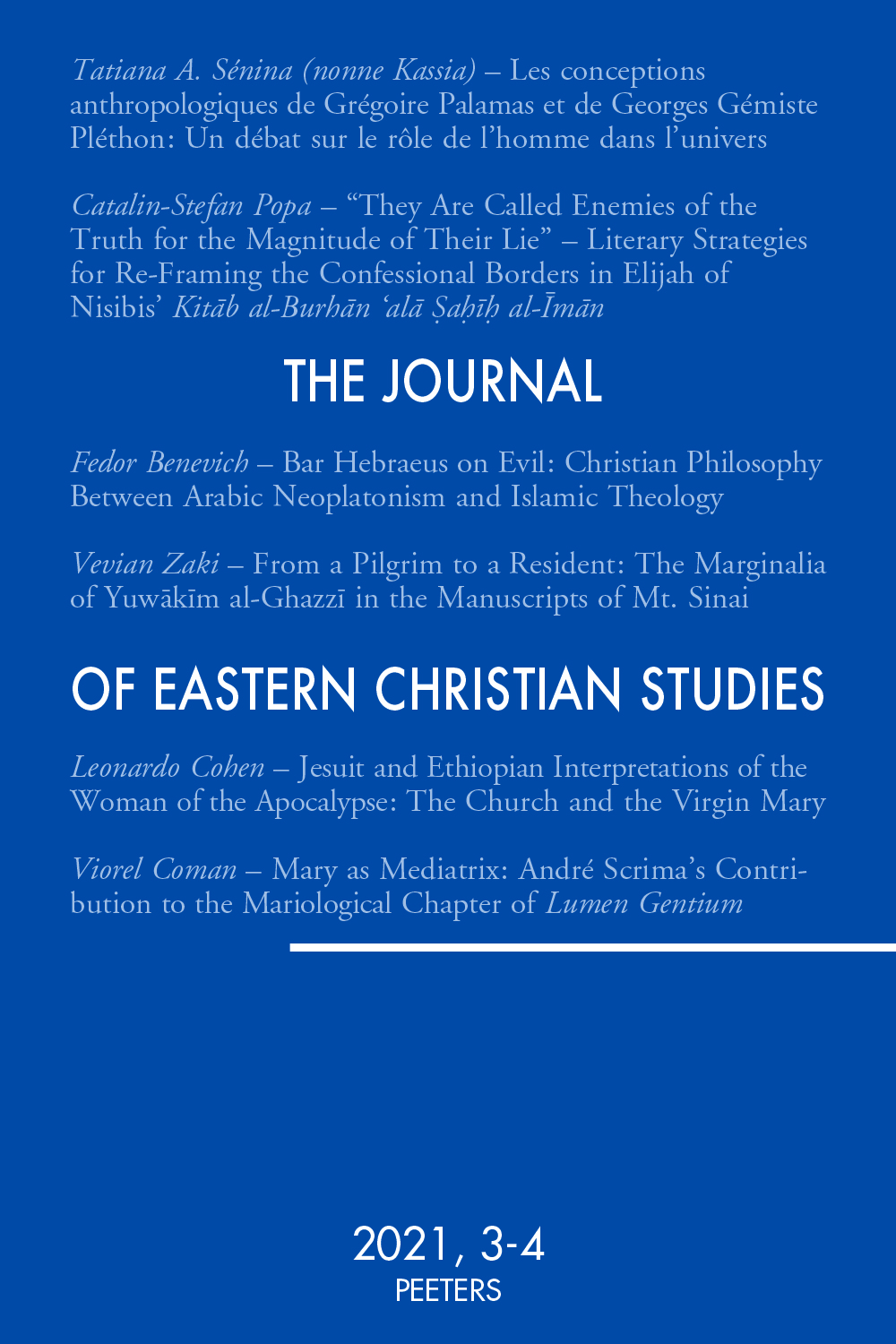 Document Details :

Title: 'The Right to a Decent Life'
Subtitle: The Russian School of Natural Law and the Concept of Neo-Patristic Synthesis in 20th Century Orthodox Theology
Author(s): ANTONOV, Konstantin
Journal: Journal of Eastern Christian Studies
Volume: 71 Issue: 3-4 Date: 2019
Pages: 307-326
DOI: 10.2143/JECS.71.3.3286903

Abstract :
This article contains an attempt to reveal the modern roots of the concept of 'personhood' inherent in the concept of the 'neo-patristic synthesis', that proved crucial for 20th century Orthodox theology. For that purpose, it explores the cultural preconditions for an actualizing of the personalist problem in the second half of 19th century Russia. Furthermore, it tries to trace the reestablishment of the idea of 'natural law' in Russian thought at the turn of the 20th century, especially in the well-known collection of essays called 'Problems of Idealism' published in 1902. On this basis, the author demonstrates conceptual links of those ideas with the anthropology and ecclesiology of the first generation standing for this 'neo-patristic synthesis', in particular Georgii Florovskii and Vladimir Losskii.


Download article