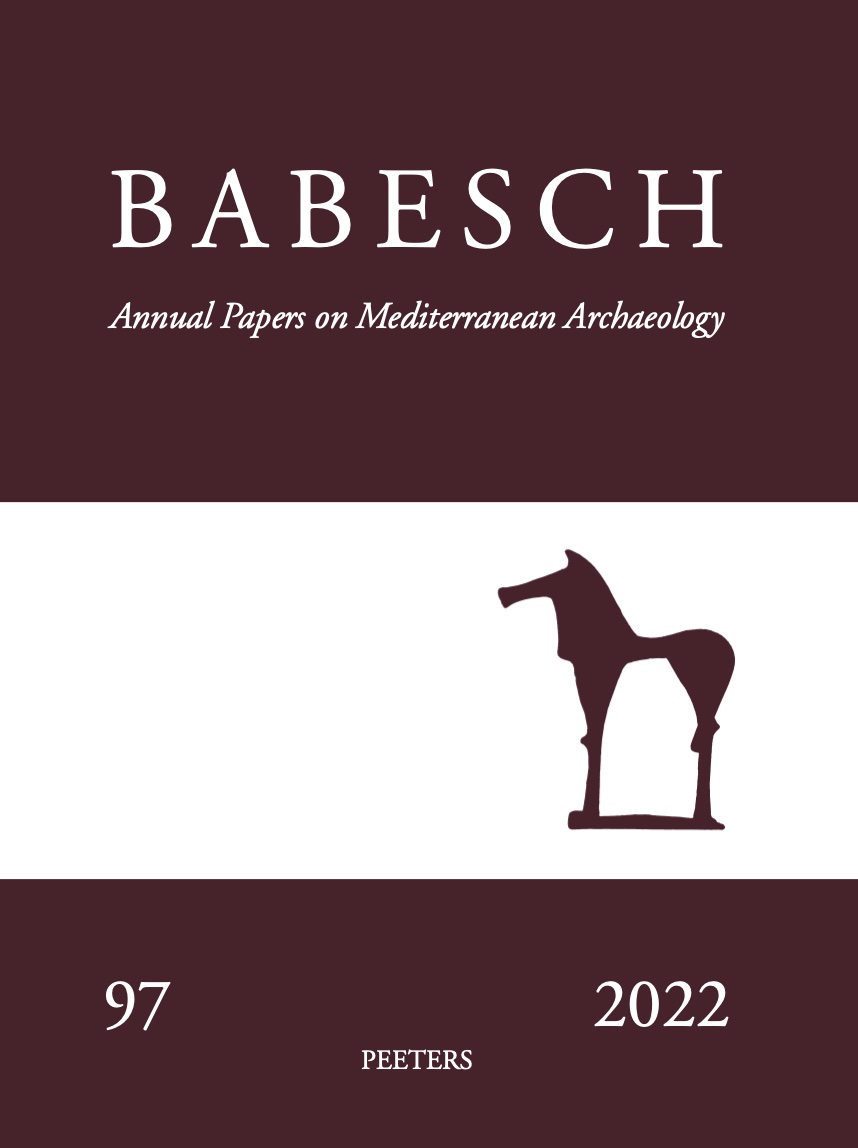 Document Details :

Title: Bisenzio (Capodimonte, VT - Italy) between the Bronze and the Archaic Age
Subtitle: A Minor Centre or a Relevant Hub in the Inland District of South Etruria? Report of the 'Bisenzio Project' Research Activities, 2015-2016
Author(s): BABBI, A. , DELPINO, F. , GUARINO, P.M. , LUCARINI, M. , MIKETTA, F. , SCHIEL, H. , TRINKS, I.
Journal: BABESCH
Volume: 94 Date: 2019
Pages: 1-38
DOI: 10.2143/BAB.94.0.3286776

Abstract :
Since 2015, an international and multi-disciplinary research project supported by the Deutsche Forschungsgemeinschaft (DFG) has been systematically studying the 'Etruscan' site of Bisenzio situated in the district of the modern town of Capodimonte (Viterbo), inland of South Etruria and west of Lake Bolsena. Considering that a community thrived there uninterruptedly between the late 10th century and the early 5th century BC, our knowledge of the evidence from both the residential area and the cemeteries is limited and unsystematic. This paper offers a short overview of the previous research and a more detailed comment on the investigations carried out during the first two years of the new research project.


Download article