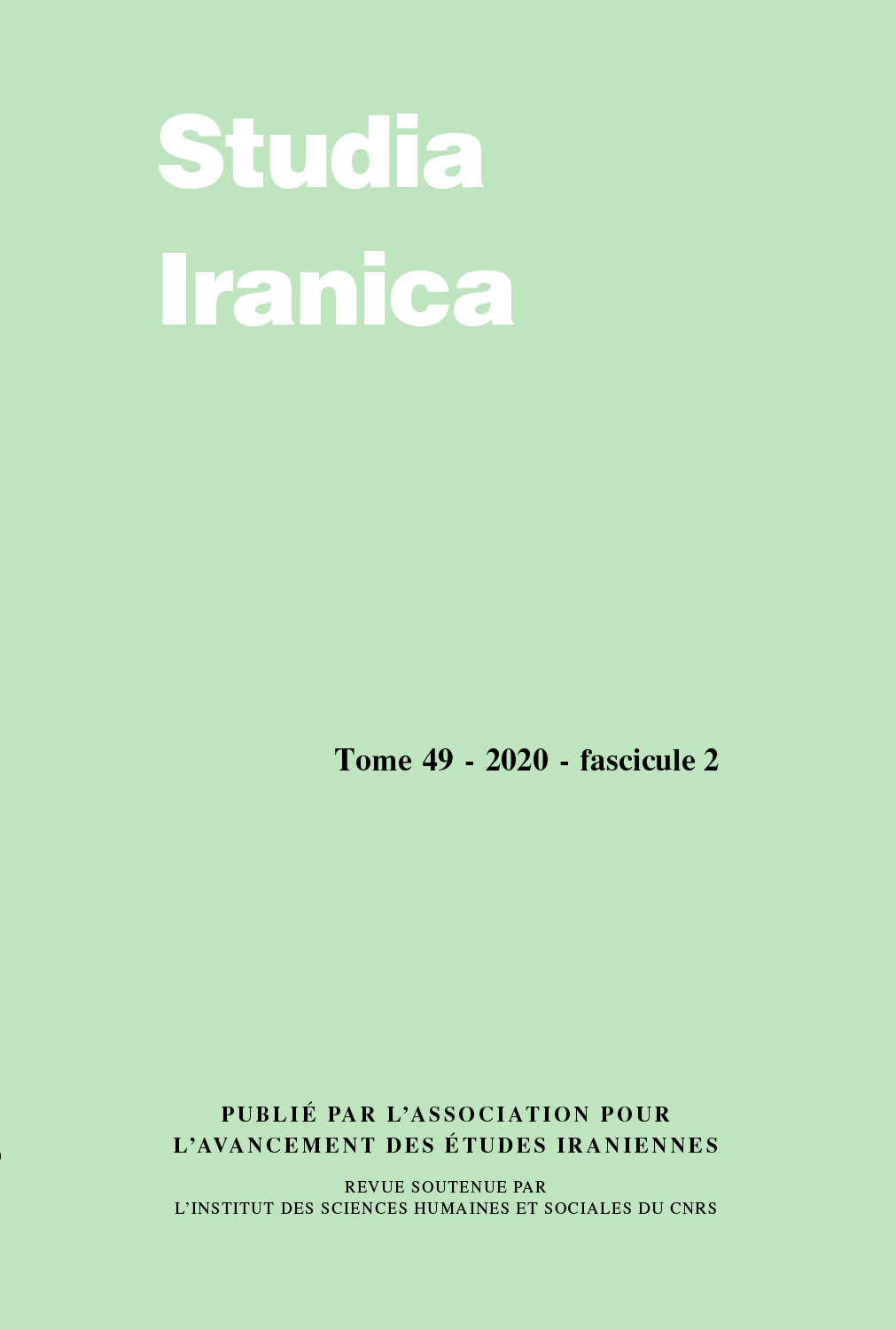 Document Details :

Title: Problèmes de nomenclature métrique dans le Nûbar du poète kurde Ehmed Xanî
Author(s): AHMED, Amr Taher
Journal: Studia Iranica
Volume: 47 Issue: 2 Date: 2018
Pages: 251-272
DOI: 10.2143/SI.47.2.3286515

Abstract :
Dans le Nûbar, manuel d'apprentissage de vocabulaire arabe et de métrique pour les enfants, le poète kurde du XVIIe siècle Ehmed Xanî fait usage d'un mètre octopartite dit mustaṭīl. Au lieu de l'identifier sous ce nom, cependant, il le qualifie de hazaj. L'auteur du plus ancien manuel de métrique kurde connu se serait-il rendu coupable d'une erreur de jugement? Le présent article est consacré à l'examen de cette anomalie. J'examine dans un premier temps les questions de terminologie relatives aux règles métriques traditionnelles, avant de me pencher sur les motifs qui permettent d'expliquer l'appellation singulière dont Xanî pare son mètre. Ce qui se découvre, au fondement de cette «erreur», n'est autre que le caractère purement théorique du mustaṭīl en arabe et en persan, et le principe de redoublement que les poètes persans avait adopté pour produire leurs mètres à huit pieds à partir de modèles arabes.


---

In his children's textbook of Arabic and metrics, the Nûbar, the 17th century Kurdish poet Ehmed Xanî makes use of an eightfold meter, the mustaṭīl. Yet, instead of calling it by this name, Xanî identifies it as a hazaj. How could the author of the oldest known manual of Kurdish prosody be so blatantly mistaken? The present article aims to clarify this anomaly. The first part of this paper deals with matters of technical terminology, with regard to the traditional rules of metrics. In the second part, I examine the reasons behind Xanî's unusual designation of this meter. Xanî's 'mistake', I argue, is best explained by the purely theoretical nature of the mustaṭīl in Arabic and Persian poetry, and by the principle of reduplication, an old process used by the Persians to generate their favorite eightfold meters on the basis of Arabic models.


Download article