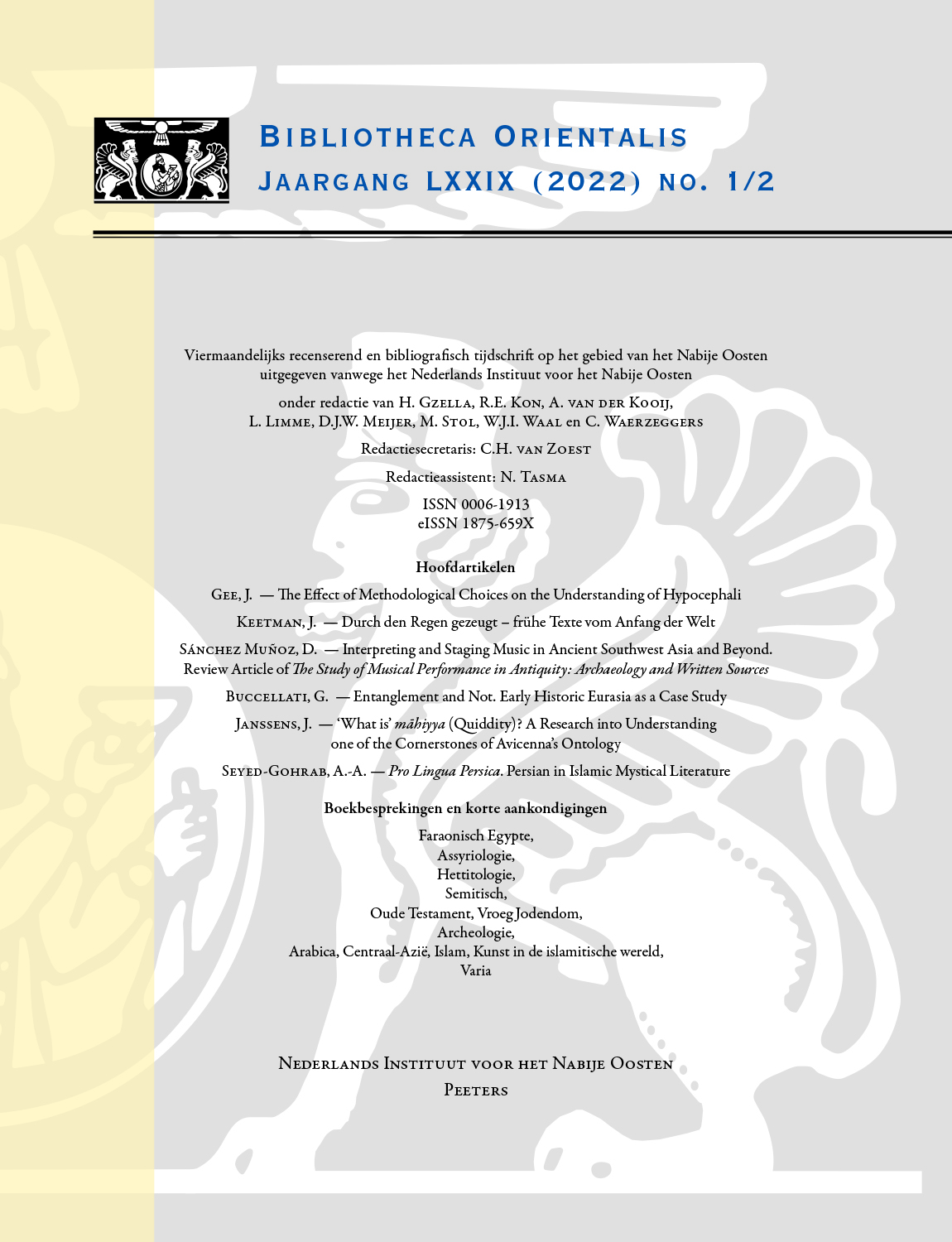 Document Details :

Title: Assyriologie
Author(s):
Journal: Bibliotheca Orientalis
Volume: 75 Issue: 5-6 Date: 2018
Pages: 557-569
DOI: 10.2143/BIOR.75.5.3286489

Abstract :
BARTELMUS, A.S., STERNITZKE, K. (eds.) - Karduniaš. Babylonia under the Kassites. The Proceedings of the Symposium held in Munich, 30 June to 2 July 2011 / Tagungsbericht des Münchner Symposiums vom 30. Juni bis 2. Juli 2011. (Untersuchungen zur Assyriologie und Vorderasiatischen Archäologie 11). De Gruyter, Berlin, 2017.

GEORGE, A.R., HERTEL, T., LLOP-RADUA, J., RADNER, K., VAN SOLDT, W.H. - Assyrian Archival Texts in the Schøyen Collection and Other Documents from North Mesopotamia and Syria. (Cornell University Studies in Assyriology and Sumerology 34). CDL Press, Bethesda, 2017.

GASPA, S. - Contenitori neoassiri. Studi per un repertorio lessicale. (Philippika 67). Verlag Otto Harrassowitz, Wiesbaden, 2014.

Korte aankondigingen:
MILANO, L. (ed.) - Paleonutrition and Food Practices in the Ancient Near East. Towards a Multidisciplinary Approach. (History of the Near East Monographs 14). Sargon Editrice e Libreria, Padova, 2014.

ANDO, C., RICHARDSON, S. (eds.) - Ancient States and Infrastructural Power. Europe, Asia, and America. (Empire and After). University of Pennsylvania Press, Philadelphia, 2017.


Download article