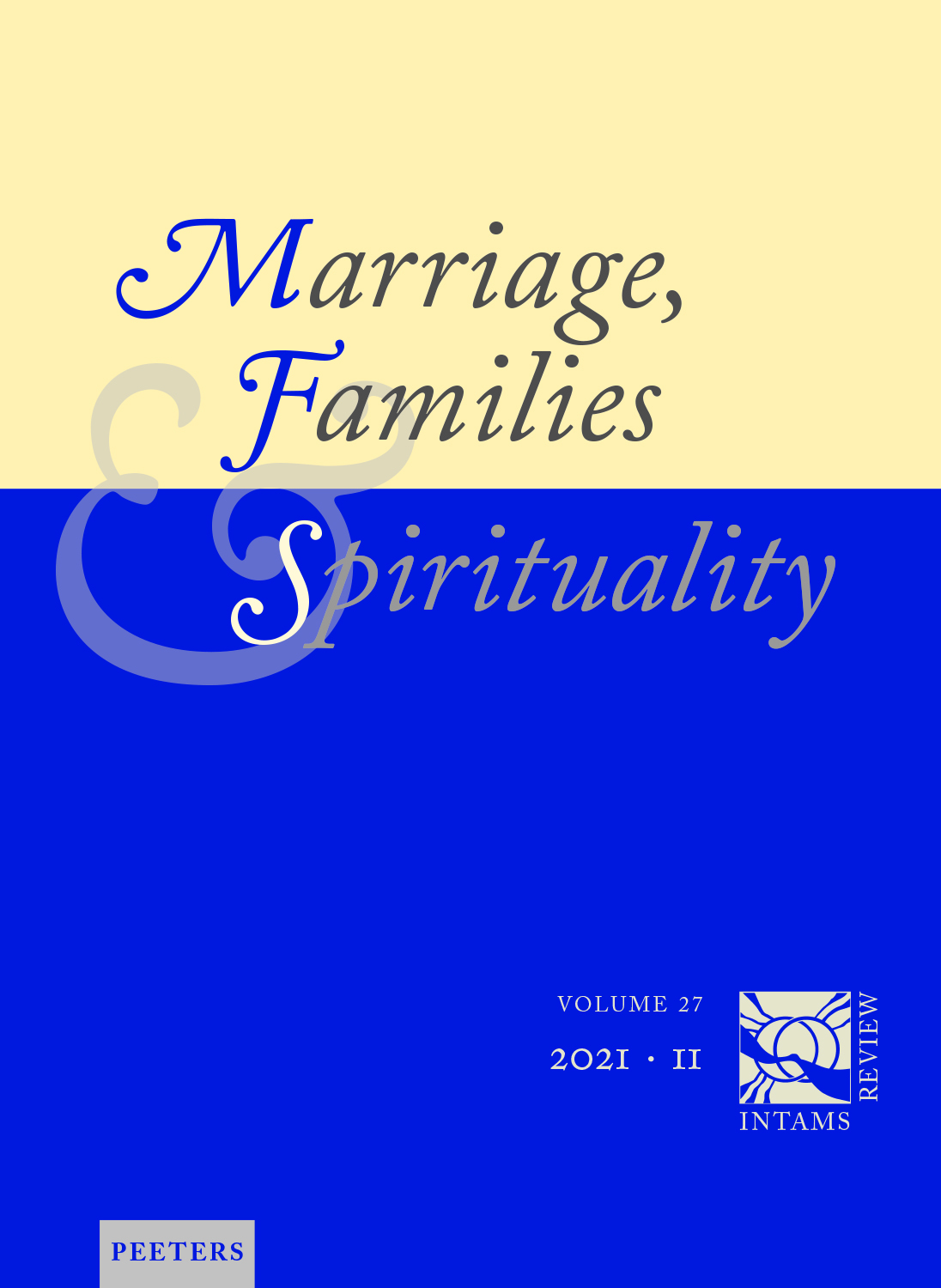 Document Details :

Title: A Sacrament of Love
Subtitle: Marital Sacramentality
Author(s): BRENNINKMEIJER-WERHAHN, Aldegonde
Journal: Marriage, Families & Spirituality
Volume: 25 Issue: 1 Date: 2019
Pages: 82-93
DOI: 10.2143/INT.25.1.3286434

Abstract :
The article offers a reading of Amoris laetitia from the perspective of the sacramentality of marriage. It does this in two parts. The first part looks at the relationship between marriage and baptism. On the basis of the principle that baptism is the condition for the sacramentality of marriage, it examines the various aspects of the grace of baptism as characterizing the lived reality of marriage. Thus, the shaping of the baptized person into king, priest, and prophet develops in marriage into a similar kingly, priestly, and prophetic vocation. Married couples are kingly in that their life and their words point to the reality of God; they are priestly in that they make God present in the concrete loving relationships of the home; they are prophetic when they offer new perspectives on how to live in committed solidarity with each other and within the Church, becoming signs of light and the salt of the earth. Marriage lives out the baptismal vocation as the couple grows in love, moving from chaos to a Spirit-filled reality. The second part follows Pope Francis's meditation on Paul's hymn to love in 1 Cor 13 in chapter 4 of AL. It puts these reflections in dialogue with the marriage liturgy in order to draw out further aspects of the foundational role of love in marriage and its connection with baptism.


Download article