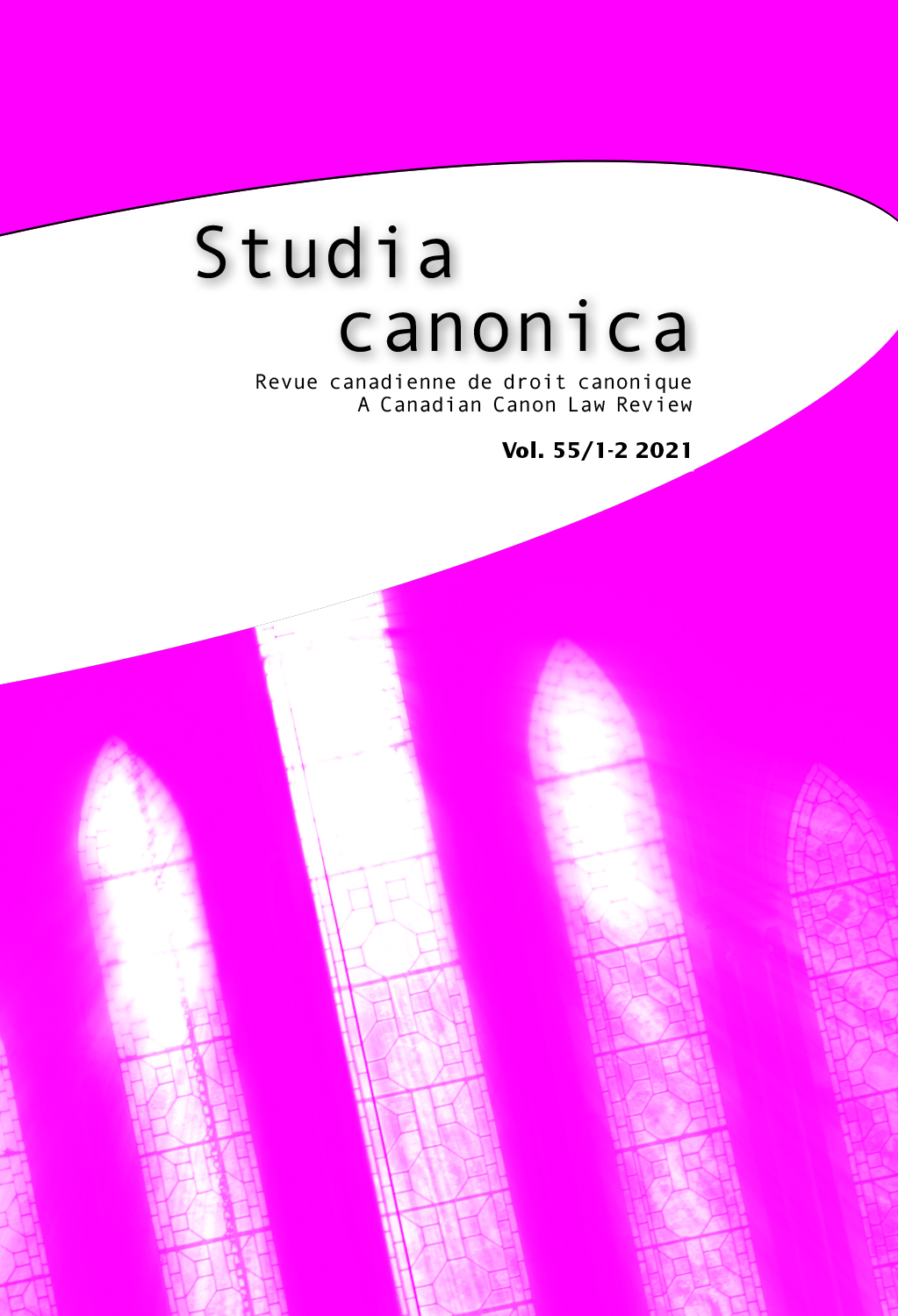 Document Details :

Title: Implicit Rights of the Faithful in Book III of the Code of Canon Law
Author(s): MADDINENI, Sarath Chandra Sagar
Journal: Studia Canonica
Volume: 52 Issue: 2 Date: 2018
Pages: 541-592
DOI: 10.2143/STC.52.2.3286254

Abstract :
The A. develops a theory of implicit rights of the faithful in canon law and then applies it to the canons of Book III of the CIC. While explicit rights are indicated by the word ius or a synonym of same, an implicit right has no explicit terminology indicating a right. Such rights may be implied in the legal obligations of office holders and ministers: that they are obliged by law to do something for the benefit of the faithful implies a concomitant right of the faithful that it be done. Other requirements of the law may also give rise to implicit rights. These can only be known by a careful study and interpretation of the law considered in text and context. There are also certain Latin grammatical expressions commonly used in canon law for obligations or other requirements of law, and frequently these are indicators of an implied right.


---

L'A. développe une théorie de droits implicites des fidèles en droit canonique et l'applique ensuite aux canons du Livre III du CIC. Alors que les droits explicites sont indiqués par le mot ius ou un synonyme de celui-ci, un droit implicite n'a pas de terminologie distincte indiquant un droit. Ces droits peuvent être implicites dans les obligations légales des ministres et de tous ceux qui détiennent un office ecclésiastique: être légalement obligés de faire quelque chose au profit des fidèles implique un droit concomitant de le faire. D'autres exigences de la loi peuvent également donner lieu à des droits implicites. Celles-ci ne peuvent être connues que par une étude et une interprétation minutieuses de la loi considérée dans son texte et dans son contexte. Il existe également certaines expressions grammaticales latines couramment utilisées dans le droit canonique pour désigner des obligations ou d'autres exigences du droit, qui sont souvent indicateurs d'un droit implicite.


Download article