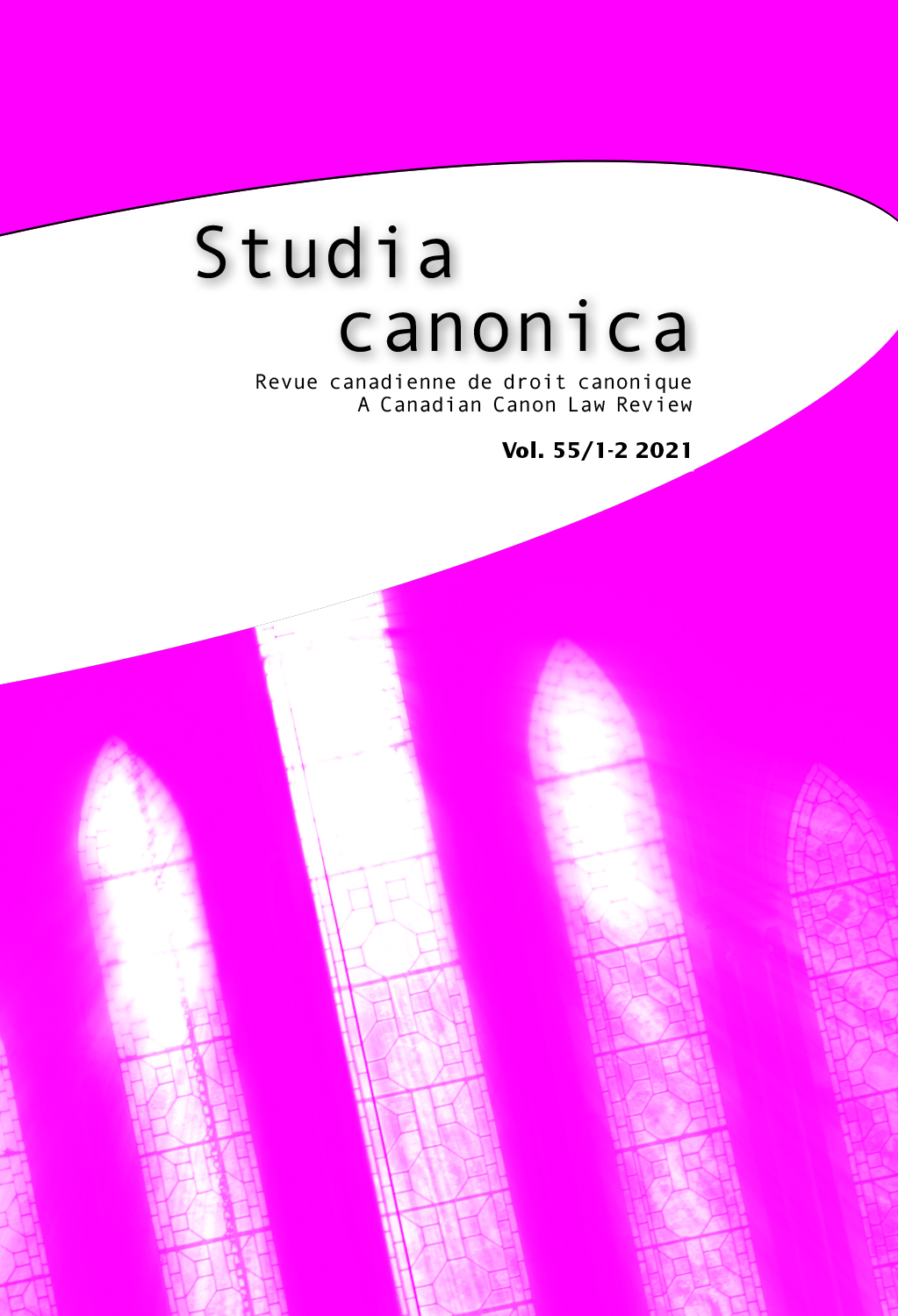 Document Details :

Title: The Universality of the Ordo Iudiciarius of the Church
Author(s): DANIEL, William L.
Journal: Studia Canonica
Volume: 52 Issue: 2 Date: 2018
Pages: 407-441
DOI: 10.2143/STC.52.2.3286249

Abstract :
At the time of the celebration of the Second Vatican Ecumenical Council, some bishops began proposing aspects of decentralization of the administration of justice, especially in the form of particular procedural law and regional third instance tribunals. Such proposals continued to be made until 1983, when the revised CIC confirmed the canonical tradition of the universality of the judicial order (ordo iudiciarius). Thus, the procedural law of the Church is for the most part universal law, though some particular procedural laws are permitted by the supreme legislator. Also, the judge is to observe this procedural law and the common jurisprudence of the Church, even if in practice many particular matters in a trial are subject to the disposition of the judge as is indicated in law. Moreover, vigilance over the correct administration of justice is carried out regularly for the whole Church by the Supreme Tribunal of the Apostolic Signatura, while the vigilance of the bishop moderator of the individual tribunal is essential.


---

Au moment de la tenue du Concile oecuménique Vatican II, certains évêques ont commencé à proposer des aspects de la décentralisation de l'administration de la justice, notamment sous la forme d'un droit procédural particulier et de tribunaux régionaux de troisième instance. Ces propositions ont été faites jusqu'en 1983, lorsque le nouveau Code de droit canonique a confirmé la tradition canonique de l'universalité de l'ordre judiciaire (ordo iudiciarius). C'est ainsi que la loi procédurale de l'Église est surtout de type universel bien que certaines lois procédurales particulières soient autorisées par le législateur suprême. De plus, dans la pratique, même si de nombreuses questions qui surgissent lors d'un procès sont soumises à la décision du juge tel qu'indiqué par la loi, ce dernier doit observer ce droit procédural ainsi que la jurisprudence commune de l'Église. Le Tribunal suprême de la signature apostolique veille régulièrement au bon fonctionnement de la justice pour toute l'Église, tandis que la vigilance de l'évêque est essentielle pour le tribunal dont il est le modérateur.


Download article