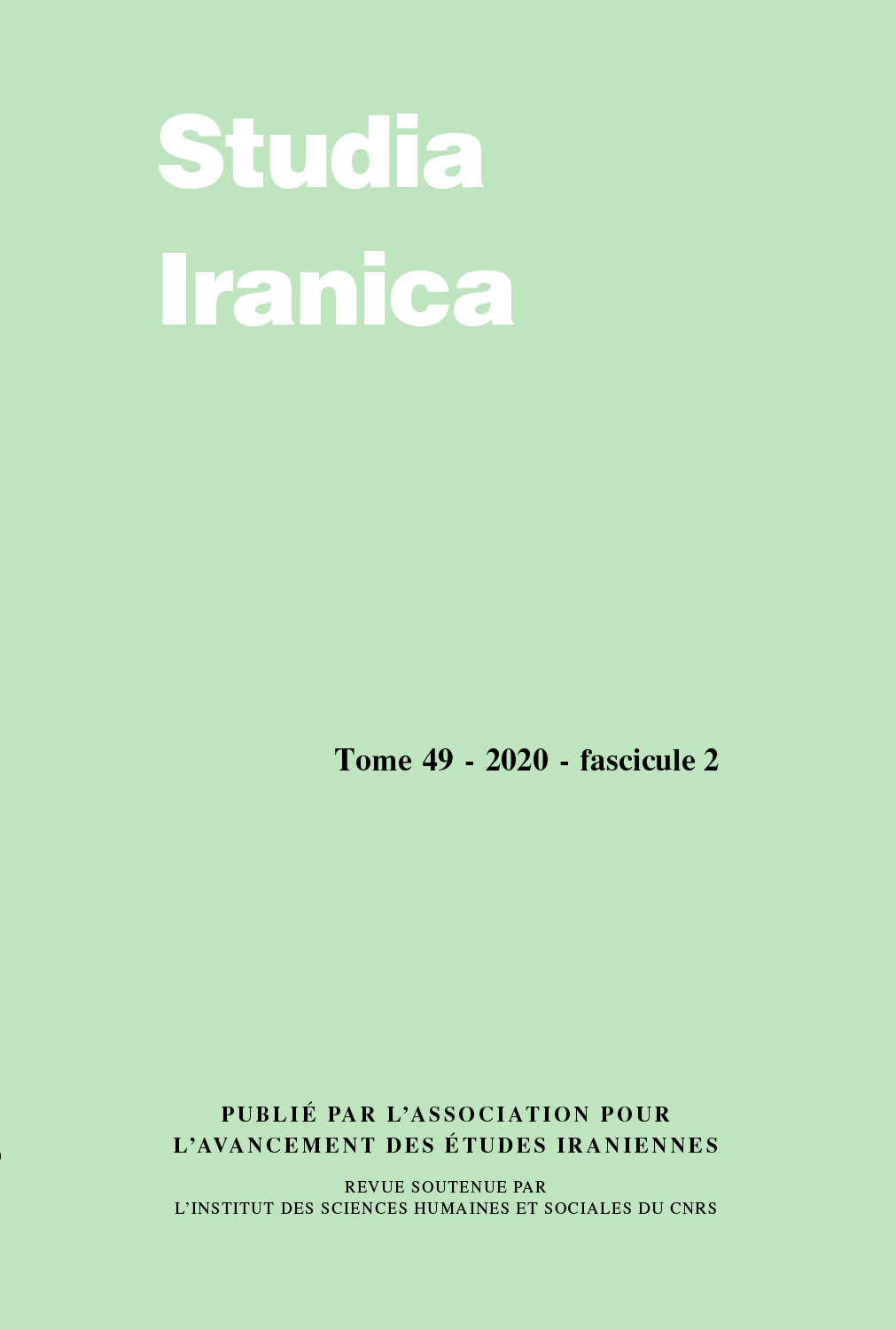 Document Details :

Title: P'aṙanjem and her Husbands
Subtitle: A New Hypothesis on the Marriages of the Armenian Queen
Author(s): ZAKARIAN, David
Journal: Studia Iranica
Volume: 47 Issue: 1 Date: 2018
Pages: 75-88
DOI: 10.2143/SI.47.1.3285719

Abstract :
The present article revisits Nina Garsoïan's Iranian hypothesis regarding the marriage of the Arsacid Armenian King Aršak II (350-368 C.E.). While fully concurring with her suggestion that the 'highly Iranized' Armenian elite, despite being Christian, still followed the Iranian traditions of marriage, this paper demonstrates that Aršak's marriage to P'aṙanjem was in accordance with the tradition of stūr marriage, through which the agnatic group would ensure that a male heir be given birth by the deceased man's widow, daughter or a woman appointed by the agnates. This heir would subsequently inherit the deceased man's property and preserve the domestic cult of his ancestors.


---

Le présent article revisite l'hypothèse iranienne de Nina Garsoïan concernant le mariage du Arsacide roi d'Arménie Aršak II (350-368 ap J.-C.). Tout en partageant pleinement sa suggestion selon laquelle l'élite arménienne, qui était «profondément iranisée», en dépit d'être chrétienne, toujours suivit les traditions iraniennes de mariage, cet article démontre que le mariage d'Aršak avec P'aṙanjem était conforme à la tradition du mariage stūr, au moyen de laquelle le groupe agnatique assurerait que un héritier masculin soit accouché par la veuve, la fille ou la femme nommée par les agnats de l'homme décédé. Par la suite cet héritier héritait de la propriété de l'homme décédé et préservait le culte domestique de ses ancêtres.


Download article