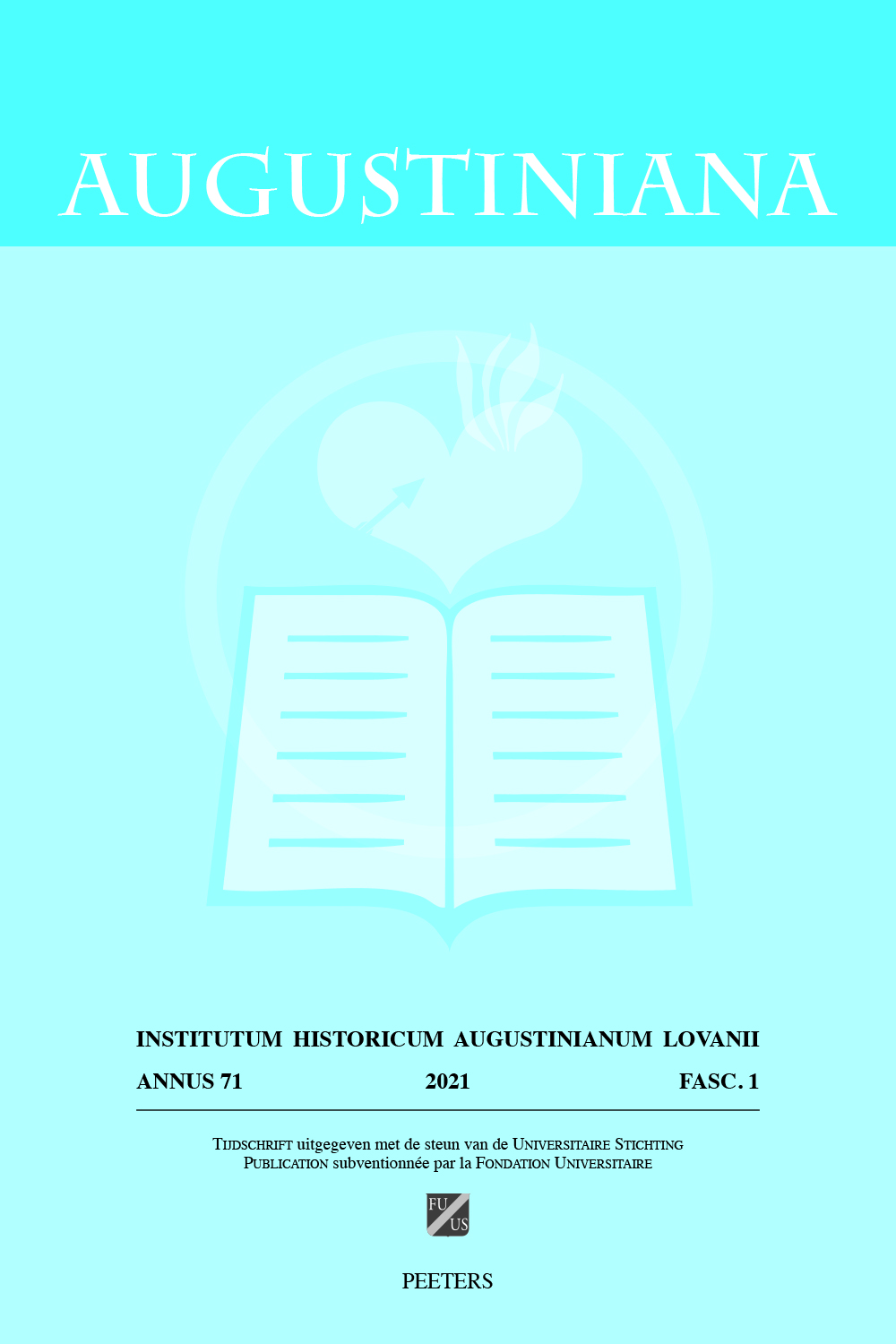 Document Details :

Title: Augustine's Doctrine of the Deification of Emotions
Subtitle: A Confrontation with the Eastern Orthodox View of Theōsis
Author(s): GAO, Yuan
Journal: Augustiniana
Volume: 68 Issue: 2 Date: 2018
Pages: 209-227
DOI: 10.2143/AUG.68.2.3285681

Abstract :
Deification (θεοποίησις, theōsis) occupies a central place not only in Eastern Orthodox doctrine but also in Augustine's theology. This article analyses Augustine's theoretical position on the deification of humans and their emotions, i.e. on whether humans could 'become God' by participating in the divine nature of the Trinity. This contribution will evaluate the validity of the criticism that Augustine does not offer a correct deification theory, as his major concern – due to the absence in his doctrine of an essence/energy distinction – is merely the fulfilment of humanity rather than the genuine deifying transformation of human beings. This article will suggest that, while Augustine refers to God's essence as being 'simple' and 'indivisible', he stresses another level of the divine operation, i.e. the real presence of the Holy Spirit (as the fullness of God) in faith, which shapes the human life toward deification. In this process, the human substance is transformed into a better form and participates in the divine spiritual nature, as a hallmark of the deification of emotions. It is thus more than human beatitude, as has been claimed by some Orthodox critics.


Download article