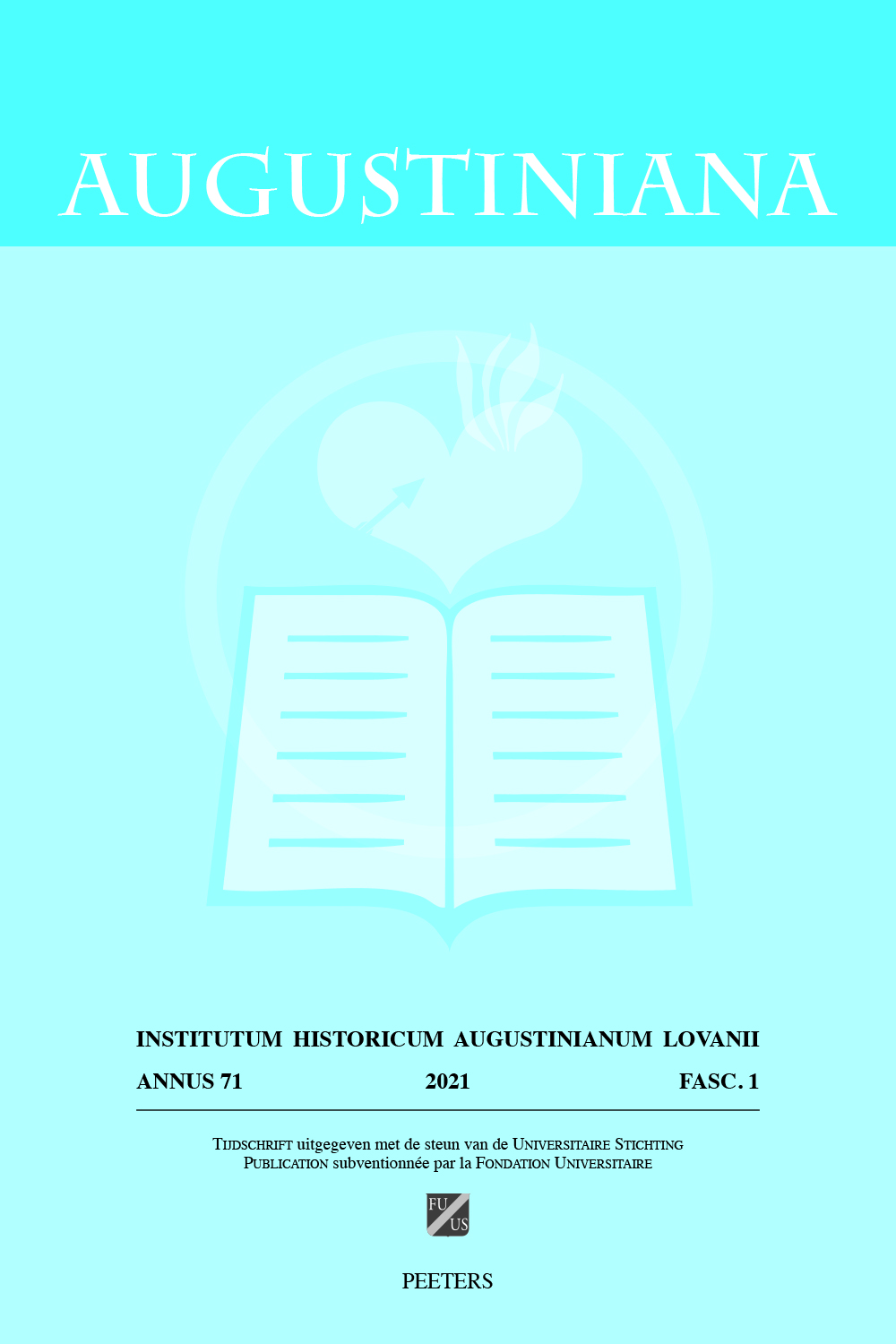 Document Details :

Title: Deux mémoires en vis-à-vis
Subtitle: Pour une lecture de La Cité de Dieu
Author(s): COURNAULT, Philippe
Journal: Augustiniana
Volume: 68 Issue: 2 Date: 2018
Pages: 141-191
DOI: 10.2143/AUG.68.2.3285679

Abstract :
L'articulation dialectique entre la première partie apologétique et la seconde partie catéchétique de La Cité de Dieu de saint Augustin pose problème. Toutefois, la notion augustinienne de mémoire permet de comprendre l'histoire universelle déployée dans la seconde partie à partir de l'autorité des Écritures comme une réponse aux lacunes et impasses de la mémoire païenne de l'histoire telles qu'elles sont dénoncées dans les livres de la première partie. Ce faisant, saint Augustin atteint l'objectif apologétique de La Cité de Dieu: montrer l'éclatante supériorité de la mémoire chrétienne de l'histoire sur la mémoire païenne.


---

The dialectical relationship between the apologetic first part and the catechetic second part of saint Augustine's City of God is a problematic one. However, the Augustinian notion of memory allows us to better understand Augustine's account of universal history. Developed in the second part of the work at issue, and based on Scriptural authority, this account provides an answer to the gaps and impasses of Pagan historical memory that are singled out in the first part. In proposing his alternative account, saint Augustine achieves the apologetic aim of his City of God, which consists in demonstrating the absolute superiority of Christian historical memory over its Pagan counterpart.


Download article