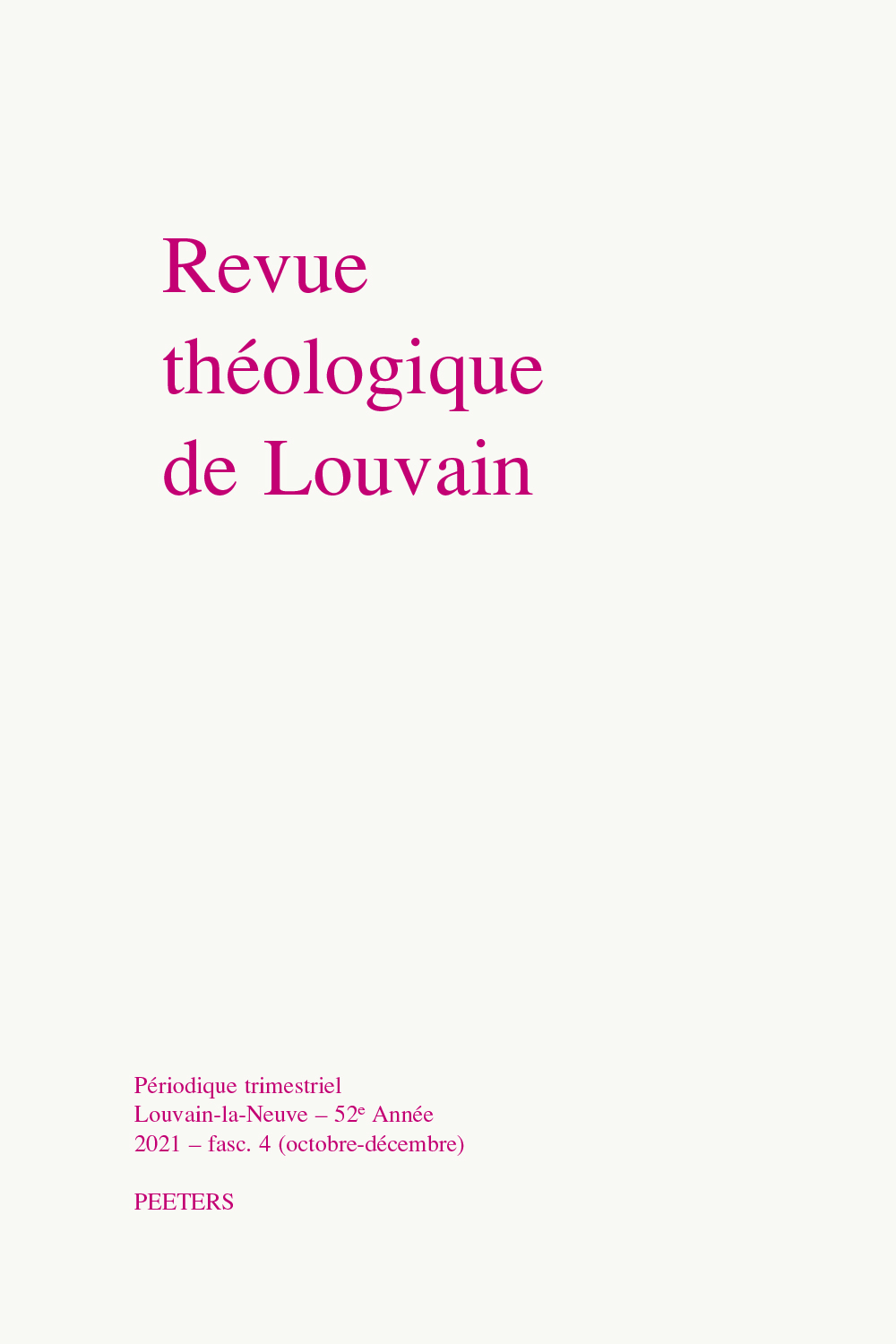 Document Details :

Title: Penser la normativité sur un arrière-fond substantiel?
Subtitle: La reconnaissance de l'histoire des vivants, fondée sur Thomas d'Aquin et Georges Canguilhem
Author(s): FINO, Catherine
Journal: Revue Théologique de Louvain
Volume: 49 Issue: 4 Date: 2018
Pages: 504-524
DOI: 10.2143/RTL.49.4.3285546

Abstract :
Cet article propose de penser la réception de la «normativité» – la capacité du vivant de changer ses normes de vie pour s'adapter aux variations de son milieu – au sein de la tradition aristotélo-thomiste, en dialogue avec l'approche de Georges Canguilhem. Cela suppose de valoriser l'ouverture de Thomas d'Aquin à l'histoire et à la contingence du vivant, tout en recevant de Canguilhem une philosophie du vivant suffisamment distanciée de Nietzsche pour conserver une régulation objective au niveau biologique et ne pas imposer le choix d'un perspectivisme radical. La «normativité» est justifiée par le combat contre la mort plutôt que fondée sur un vitalisme. Au-delà de l'approche canguilhémienne, il reste à intégrer dans le discernement éthique toutes les dimensions de la vie humaine, et à valoriser l'inachèvement des vivants pour accueillir le don gratuit de la grâce.


---

This article proposes to envisage the reception of «normativity» – the capacity of the living to change its norms of conduct to adapt to its milieu – within the Aristotelo-Thomist tradition, in a dialogue with Georges Canguilhem's approach. This supposes to acknowledge Thomas Aquinas' recognition of history and the living contingency, and at the same time to receive from G. Canguilhem a philosophy of the living sufficiently distanced from Nietzsche to maintain an objective regulation on the biological level and refrain from imposing the choice of radical perspectivism. «Normativity» is justified by the fight against death rather than based on vitalism. Beyond the Canguilhemian approach, there needs to be a change in paradigm to integrate all the dimensions of human life into ethical discernment and to value the unfinished nature of the living to receive the free gift of grace.


Download article