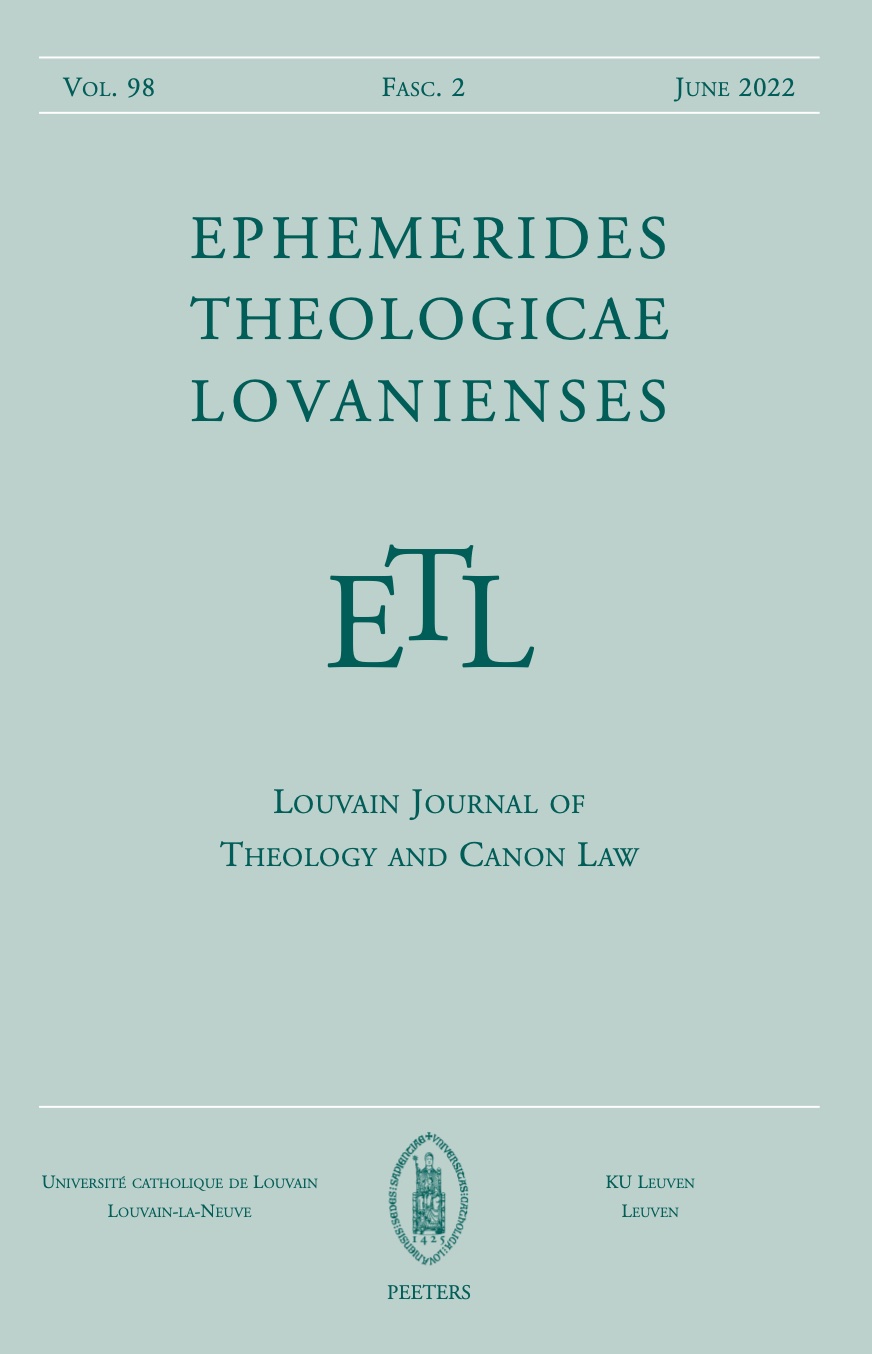 Document Details :

Title: A Note on the Use of Αἰών in the Letters of Ignatius of Antioch
Author(s): LOOKADOO, Jonathon
Journal: Ephemerides Theologicae Lovanienses
Volume: 94 Issue: 4 Date: 2018
Pages: 693-703
DOI: 10.2143/ETL.94.4.3285534

Abstract :
This note considers the use of αἰών in the letters of Ignatius of Antioch with a view to the word's importance for the date of the letters. After noting that some take Ignatius's personified use of αἰών in Ephesians 19 as evidence for a date after Valentinus, the article examines all occurrences of the word in the middle recension. Ignatius employs the term to refer to a spatio-temporal entity, that is, to the world, to a long period of time, and to a personified aeon. There is evidence for each of these shades of meaning before and after Ignatius's letters. In addition, the personified aeons in Ign. Eph. 19,2 can be interpreted against the background of early Jewish depictions of messiahs using astral imagery rather than a Valentinian star hymn. Since Ignatius's use of αἰών is understandable on both the traditional dating of his letters and the supposition that his letters have been forged, Ignatius's use of αἰών should not be utilized in arguments about the dating of Ignatius's letters.


Download article