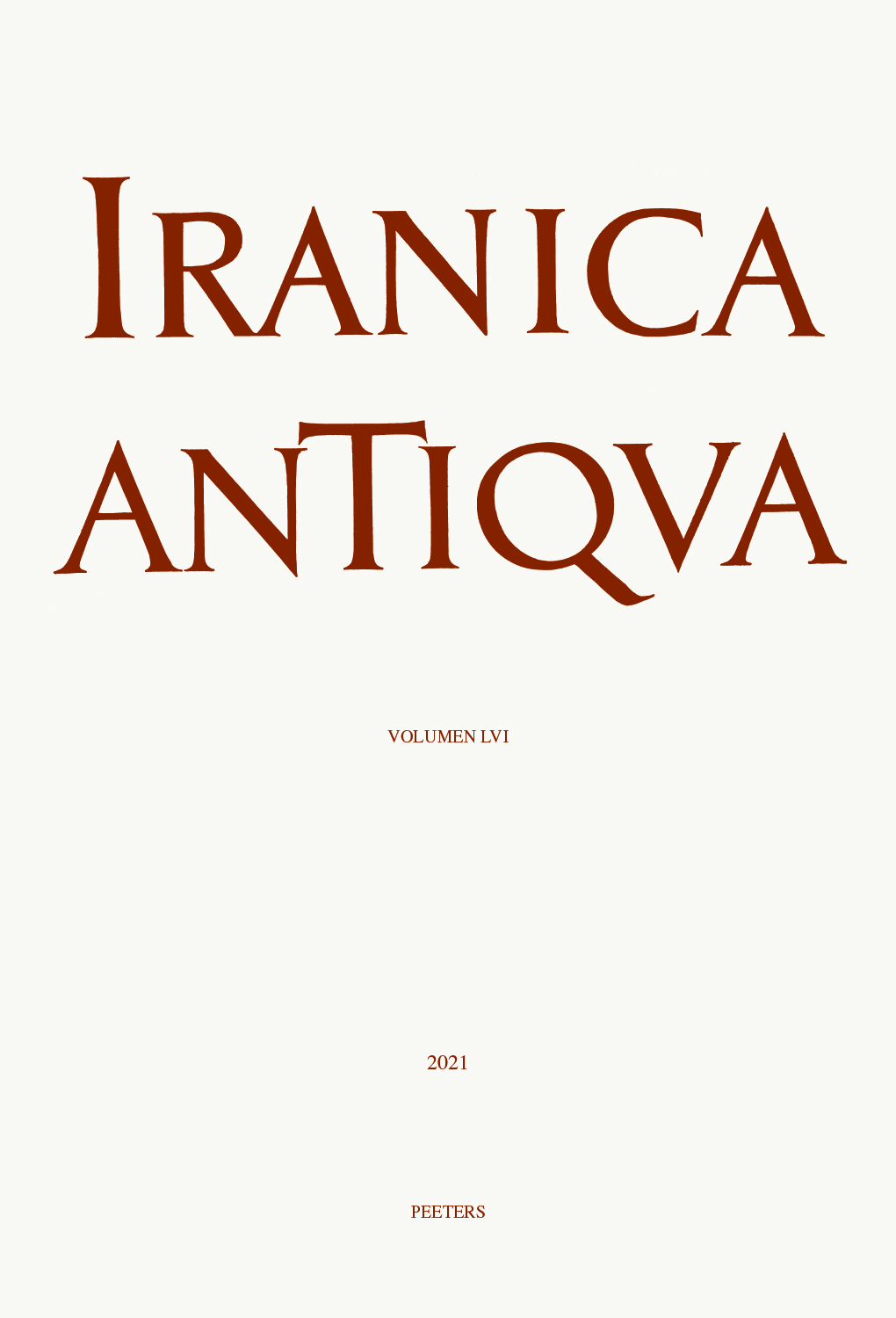 Document Details :

Title: The Functions of Gypsum Bases in Sasanid Fire Temples
Subtitle: A Different Proposal
Author(s): KHOSRAVI, Shokouh , ALIBAIGI, Sajjad , RAHBAR, Mehdi
Journal: Iranica Antiqua
Volume: 53 Date: 2018
Pages: 267-298
DOI: 10.2143/IA.53.0.3285484

Abstract :
The valuable information obtained during the last decades and through excavations in three fire temples and Čāhār Taq in Shiyan, Mil-e Milegeh and Palang Gerd (Islam Abad region, W-Iran) can clarify several points regarding the ritual architecture of the Sasanid period in western Iran. A number of decorated plaster bases have been found during the excavations in the above-mentioned fire temples, as well as in other cases such as Cham-e Nemesht in Dareh Shahr (Ilam), which were situated on a T-shape platform and between two of the four piers of fire temples. Despite a few proposed interpretations regarding the possible function of these piers, a new prospect can be considered by means of historical texts and archeological evidence. Abu Reyhan Al-Birouni, in his book Atār Al-baqiyah an Al-qurun Al-Xāliyah, referred to an anecdote about Peroz I and mentioned an element known as 'Donbeka' in the shape of a seat (throne) outside the Gonbad Khaneh (the space under the dome). The remains of this element are still recognizable in some Sasanid fire temples such as Palang Gerd, Shiyan and Mil-e Milegeh Čāhār Taq in Western Iran as multiple gypsum bases, as brick platforms in Mele Hairam (Turkmenistan) and Bandiyan (Khorassan) fire temples and as plaster platforms overlooking the central hearth fire of the monument in Tureng Tapeh (Gurgan) and Vigol (Isphahan) fire temples. Moreover, the motifs on silver plates from the Sasanid era depict a king sitting on a throne with bases similar to the discovered gypsum bases. Therefore, it is possible that a throne or a seat had been put on the T-shape platform and that the discovered bases are its remains; furthermore, the stone bases and the slab on top of the T-shape platform in Tomb-e Bot (Fars) strengthen these evidences and foster this proposition.


Download article