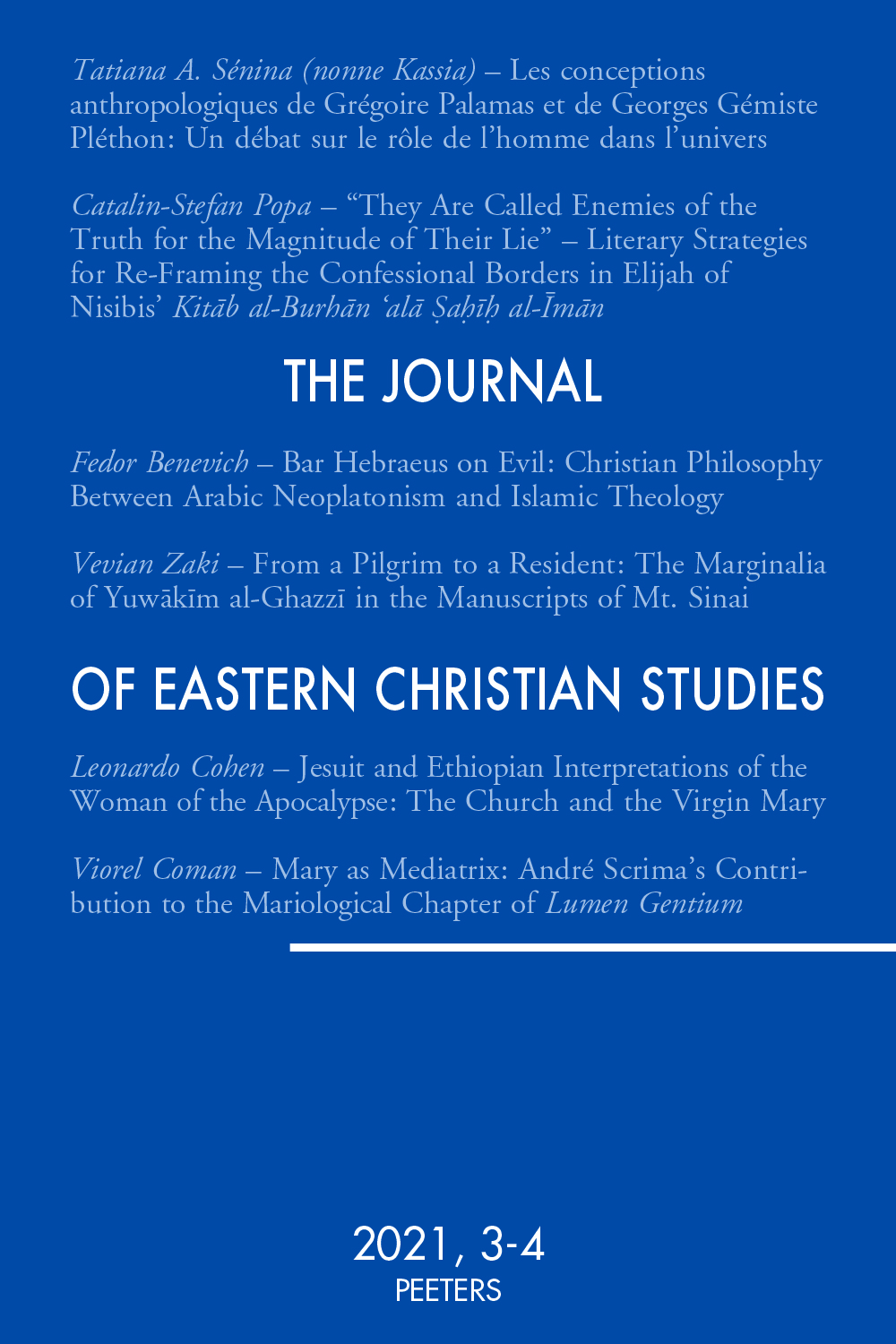 Document Details :

Title: Free Will and Ascetical Labor
Subtitle: How Babai the Great Fixes the Platonic Conception of the Soul
Author(s): SCULLY, Jason
Journal: Journal of Eastern Christian Studies
Volume: 70 Issue: 3-4 Date: 2018
Pages: 193-222
DOI: 10.2143/JECS.70.3.3285151

Abstract :
In his commentary on Evagrius's Gnostic Chapters, Babai the Great, the Syriac-speaking abbot of the monastery of Mount Izla from 604-628, appropriates Evagrius's Platonic conception of the soul and then reinterprets and fixes what he perceives as problems with it to make it better suited to withstanding criticism from his anonymous polemical opponents, who say that the human soul is inherently evil. The assumption of these opponents is that evil cannot arise from something that is inherently good, so the obvious existence of evil in the world implies that creation itself, and the human soul in particular, is inherently evil. In order to make sure that his Platonic conception of the soul could successfully withstand this criticism, Babai adopts a distinctively Syriac concept of the free and authoritative will as expressed by such thinkers as Bardaisan, Ephrem, and the anonymous fifth-century translator of Evagrius's Gnostic Chapters. Babai uses this concept of the free and authoritative will to explain why the soul produces passions that disrupt its natural harmony. Free will directs the irascible and concupiscible parts of the soul either towards virtuous ends that help stimulate spiritual knowledge or else towards evil ends that cause distraction in the soul and hinder the attainment of spiritual knowledge. In order to convince his readers that all three parts of the soul (rational, irascible, and concupiscible) are naturally devoid of evil, Babai shows how each part can overcome distractions and work towards virtuous ends instead of evil. According to Babai, ascetical labor trains the free will to direct the soul towards activities that enable it to return to a harmonious state of undistracted contemplation called spiritual knowledge.


Download article