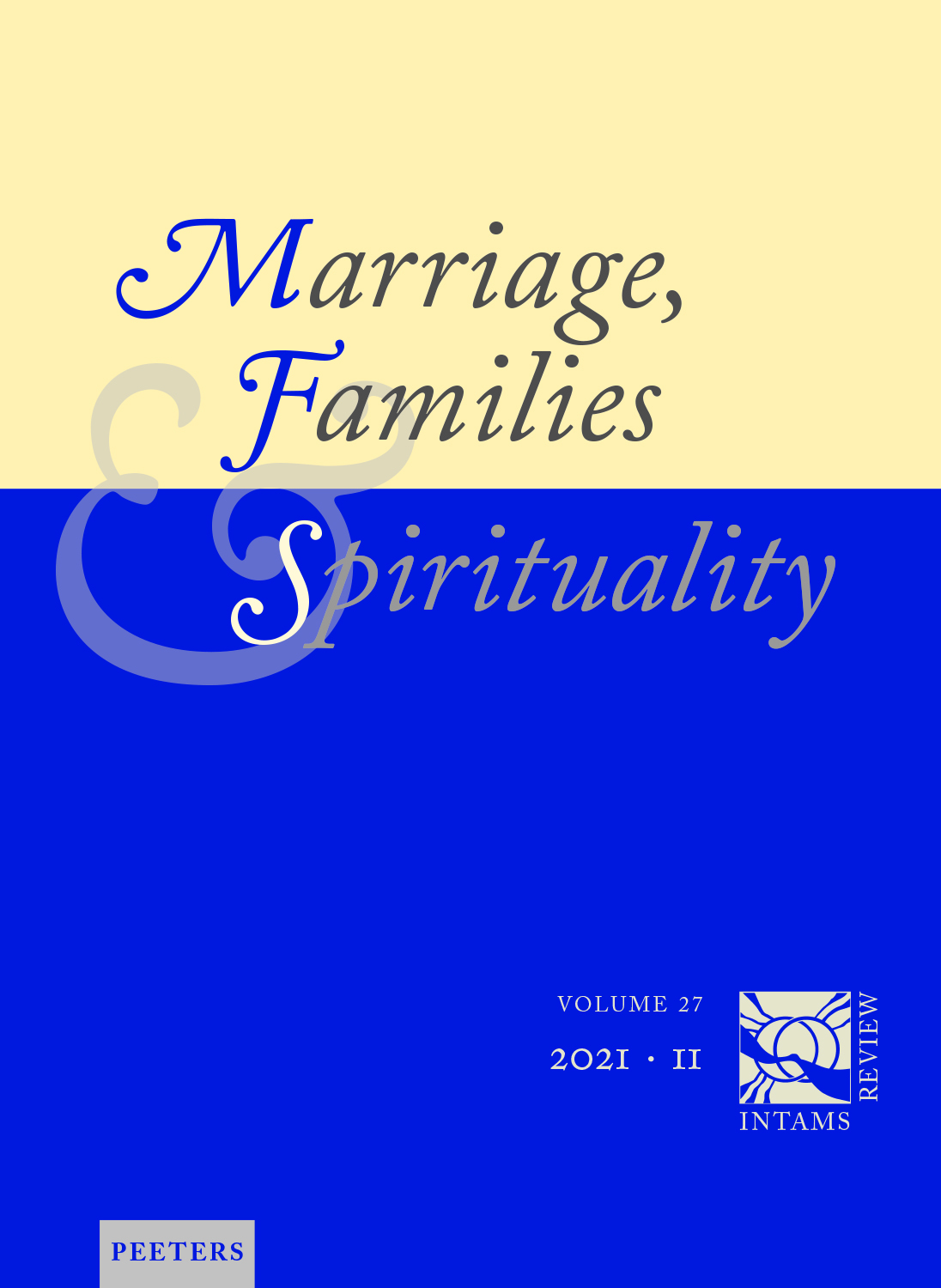 Document Details :

Title: An Engagement Ritual
Subtitle: A Pastoral Proposal for the Emerging Phenomenon of Cohabitation in Poland
Author(s): UKLEJA, Agnieszka Anna
Journal: Marriage, Families & Spirituality
Volume: 24 Issue: 1 Date: 2018
Pages: 87-105
DOI: 10.2143/INT.24.1.3284968

Abstract :
Unmarried cohabitation in Poland, although still not as prevalent and popular as in many Western countries, is gradually becoming an interesting option for young adults. This reality – regardless of the recent, more positive attitude towards cohabitation introduced by Pope Francis – does not seem to be fully acknowledged by the Catholic Church in Poland. Its relatively slow response to this newly emerging phenomenon is demonstrated by the lack of available guidelines for pastoral action and consequently in the very limited scope of pastoral outreach to cohabiting couples, including a recognition of the reality in marriage formation. This article hopes to offer a pastorally sensitive and realistic response to the specific situation of cohabitation in Poland. Firstly, it investigates the status and type of unmarried cohabitation in Poland, which is still largely unexplored. Polish cohabiting couples, compared to their western counterparts, seem to have a much more explicit orientation toward later marriage, regard cohabitation as a childless period, value engagement/proposal as a key moment in their living together, and continuously seek the recognition of the Church. Secondly, it analyses the responses to cohabitation by the Church in Poland. Thirdly, based on the distinct ('nuptial') character of cohabitation in Poland and the theological concept of 'marriage-in-becoming' (offered mainly by A. Thatcher, T. Salzman and M.G. Lawler, and H. Sanders for western countries), it offers a tailor-made theological and pastoral response. In particular, it adapts the concept of matrimonium in fieri to the Polish context by connecting it with the socially widespread practice of engagement, which helps structure the trajectory of cohabitation on its way to marriage. An 'engagement proposal', if adequately ritualized, could open up cohabitation to social recognition (within the family and among friends) and provide opportunities for marriage preparation and catechesis. Fourthly, it calls upon the necessity of introducing and adapting the context of pastoral care in Poland to the situation and particular needs of cohabiting couples.


Download article