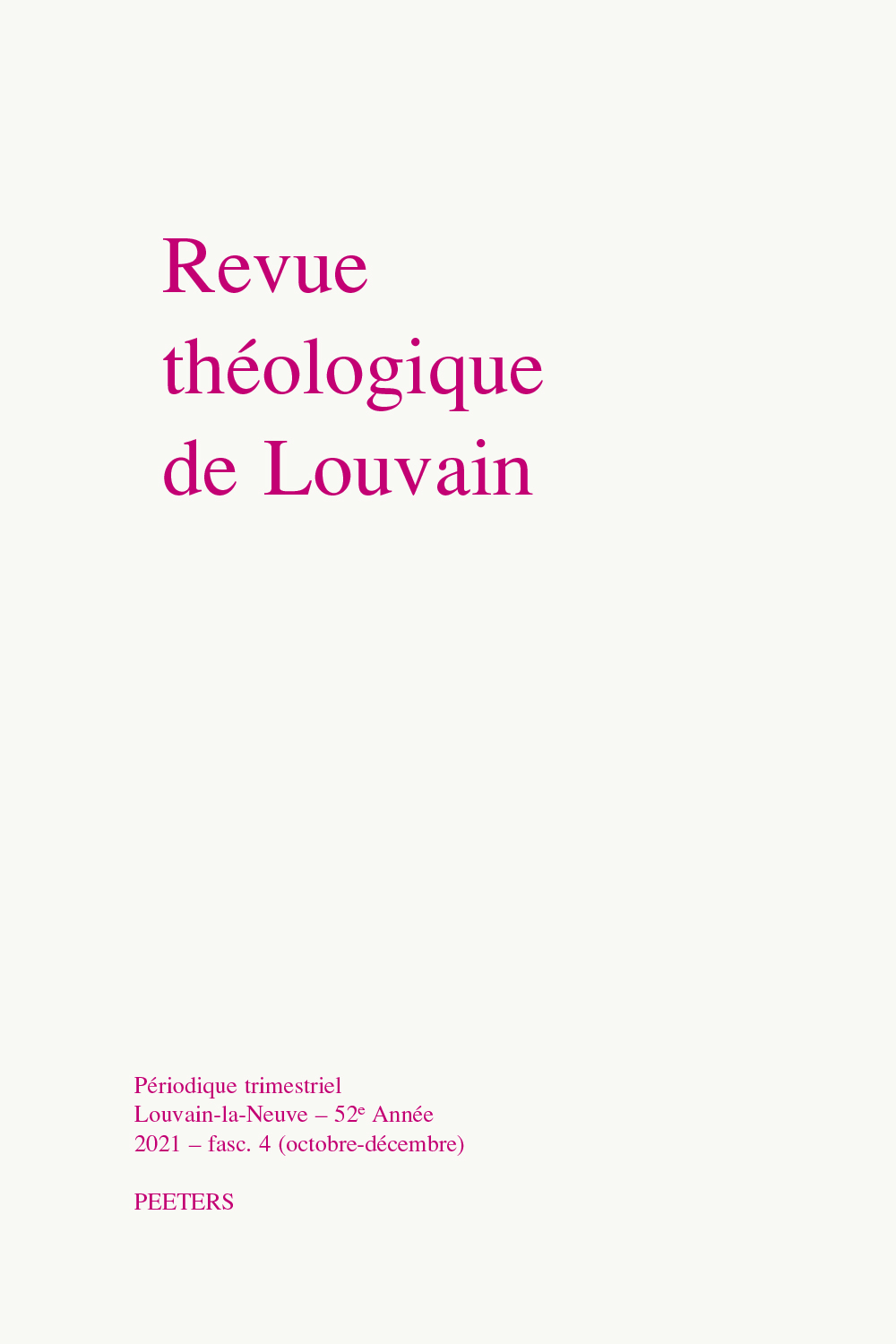 Document Details :

Title: Qu'est-ce qu'un sujet luthérien?
Author(s): CAUSSE, Jean-Daniel
Journal: Revue Théologique de Louvain
Volume: 49 Issue: 2 Date: 2018
Pages: 226-239
DOI: 10.2143/RTL.49.2.3284790

Abstract :
En s'appuyant sur un référentiel psychanalytique, J.-D. Causse s'intéresse dans cet article à la façon dont Luther élabore une nouvelle forme de subjectivité tout en prolongeant une tradition de pensée. Luther utilise la notion de «personne» pour situer l'existence humaine au cœur d'une dialectique du «moi» et du «je», l'une étant ce qui se donne à voir, l'autre ce qui échappe au regard. Cette dialectique interne à la subjectivité permet alors de comprendre – c'est la seconde partie de l'article – que l'être humain a son centre hors de lui-même. Autrement dit, l'intériorité se trouve dans une extériorité radicale, ce qui pour Luther définit la conscience comme l'être exposé à l'Autre. De ce fait – c'est le troisième partie – toute la question est de savoir quelle est cette instance de l'Autre devant laquelle le sujet se tient puisqu'elle est déterminante. Pour affronter ce problème, Luther aura fait de Dieu un nom complexe et problématique qui suppose toujours de se demander quel mode d'existence il produit chez celui qui s'y attache.


---

On the basis of a psychoanalytic referential, in this article, J.-D. Causse examines how Luther elaborates a new form of subjectivity while prolonging a tradition of thought. Luther uses the notion of «person» to situate human existence at the heart of a dialectic of the «I» and the «Self», the one being what is seen, the other what escapes the gaze. This dialectic within subjectivity allows one to understand - this is the second part of the article - that the human being has his center outside himself. In other words, interiority is found in a radical exteriority, which for Luther defines consciousness as the Self exposed to the Other. As a result – this is the third part – the question is: what is this instance of the Other before which the subject stands and which is so decisive? To address this issue, Luther makes God a complex and problematic name that always presupposes that one asks this question: what mode of existence does this name produce in those who attach themselves to it?


Download article