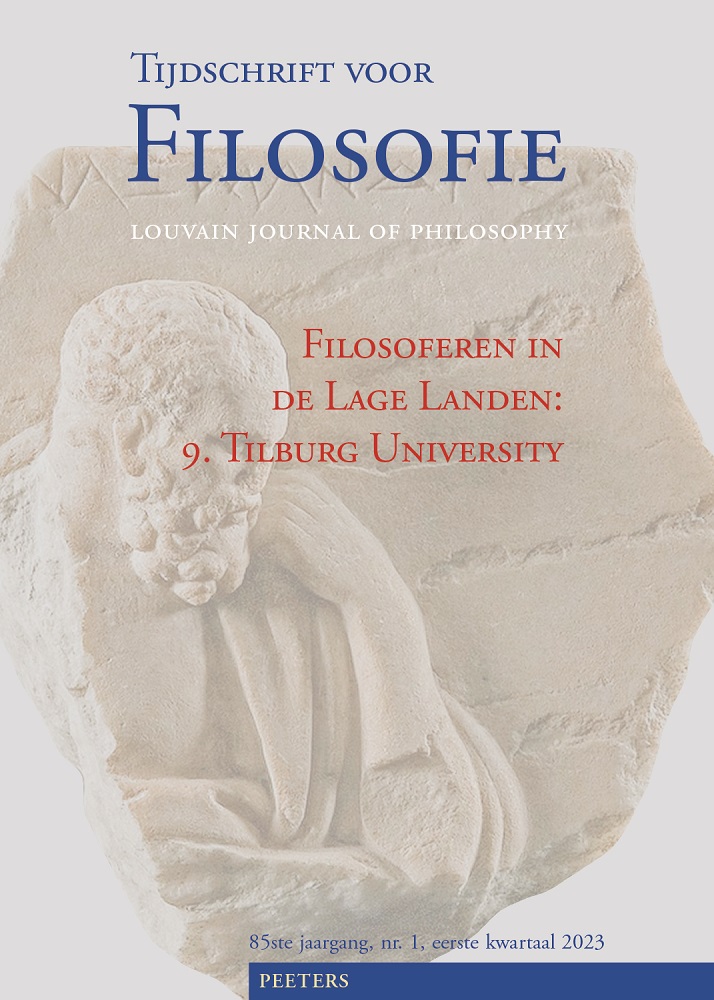 Document Details :

Title: Het onvermijdelijke antagonisme
Author(s): VAN DER KUIJLEN, Willem
Journal: Tijdschrift voor Filosofie
Volume: 79 Issue: 4 Date: 2017
Pages: 775-800
DOI: 10.2143/TVF.79.4.3284701

Abstract :
Apart from various seemingly conflicting views on war Kant also offers a comprehensive view on war. In his Idea for a universal history he presents this comprehensive view in terms of an inevitable antagonism. War is a natural means for the development of human capacities and for the foundation of a rule of (international) law. In this article I argue that 'antagonism' is the key notion for understanding Kant's view. First I present the general meaning of the early modern scientific concept of antagonism. In line with this general meaning Kant employs 'antagonism' in the sense of a balance between opposing elements in various fields of philosophy. More particularly, Kant employs it in his definition of healthy animal life (a balance between opposing feelings). Subsequently, I offer an analysis of the three different occurrences of antagonism in Idea (the antagonism between inclinations, antagonism between members of society, and antagonism between states). Next, I show that these different antagonistic phaenomena share a common conceptual framework that Kant had developed in his essay on real opposition (1763). War may be inevitable, but in line with this conceptual framework a rule can be imposed so as to bring about a balance between the subsistent natural (social and unsocial) features (in society and between societies). This does not eradicate war altogether, but rather the destructive consequences of either feature. This may well be the best we may hope for: a situation that makes progress and improvement possible.


Download article