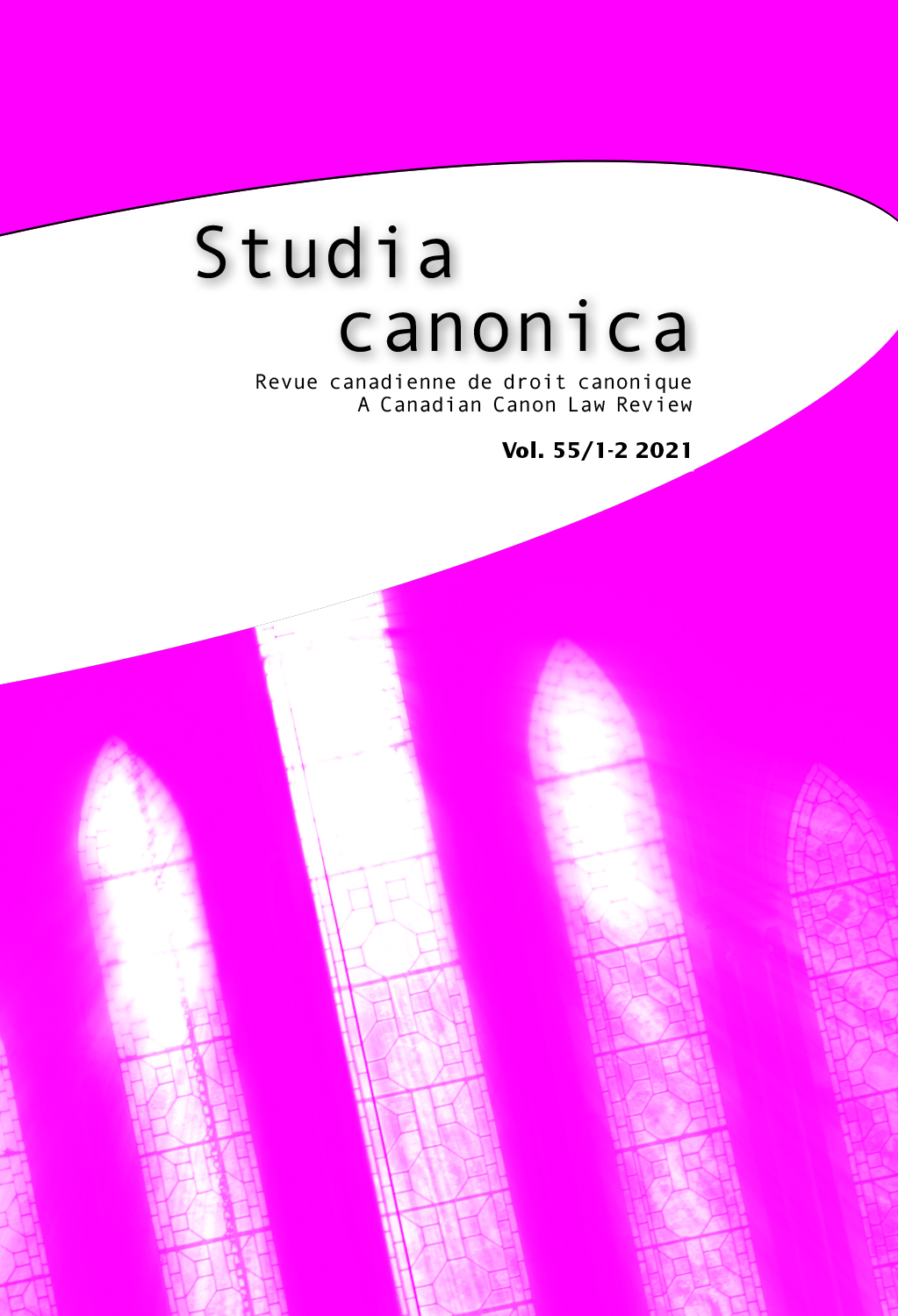 Document Details :

Title: Mercy and Due Process in Religious Institutes
Author(s): ROSINSKI, Michael Francis
Journal: Studia Canonica
Volume: 51 Issue: 2 Date: 2017
Pages: 581-609
DOI: 10.2143/STC.51.2.3271948

Abstract :
The A. examines factors related to the establishment of procedures for addressing non-penal misconduct cases in religious institutes. An accusation of misconduct is considered non-penal when it violates divine law, canon law or proper law but is not also a delict according to ecclesiastical law. Since such cases fall under the discretionary authority of superiors to resolve, the question arises regarding the best way to structure the use of that discretionary authority so as to achieve the best possible result for everyone concerned without the superior exceeding his or her power and also respecting the rights of everyone concerned, especially those of the accused. The author examines the issues of discretionary authority, canonical equity and mercy, canon law related to the administration of discipline in religious institutes, limits on the powers of superiors, the situations which call for such a procedure, and, when necessary, how to make decisions to protect people from future harm. It concludes with a summary of the key principles that should guide such procedures and a sample set of procedures.


---

L'A. examine certains facteurs liés à l'élaboration de procédures pour le règlement des cas non pénaux d'inconduite dans les instituts religieux. Une accusation d'inconduite est considérée non pénale lorsque l'acte viole le droit divin, le droit canonique ou le droit propre, mais n'est pas un délit selon le droit ecclésiastique. Puisque de tels cas sont soumis à l'autorité discrétionnaire des supérieurs pour leur règlement, on peut se demander quelle est la meilleure manière de structurer l'usage de cette autorité discrétionnaire afin d'assurer le meilleur résultat pour tous ceux concernés sans que le supérieur ne dépasse les limites de son pouvoir tout en respectant les droits de tous, spécialement ceux de l'accusé. L'A. examine les questions de l'autorité discrétionnaire, de l'équité canonique et de la miséricorde, du droit canonique lié à l'administration de la discipline dans les instituts religieux, des limites aux pouvoirs des supérieurs, des situations qui exigent une telle procédure et, lorsque c'est nécessaire, de la façon de prendre des décisions pour protéger les personnes d'un dommage futur. L'article termine avec un sommaire des principes-clés qui devraient guider l'élaboration de telles procédures et un exemple de ces procédures.


Download article