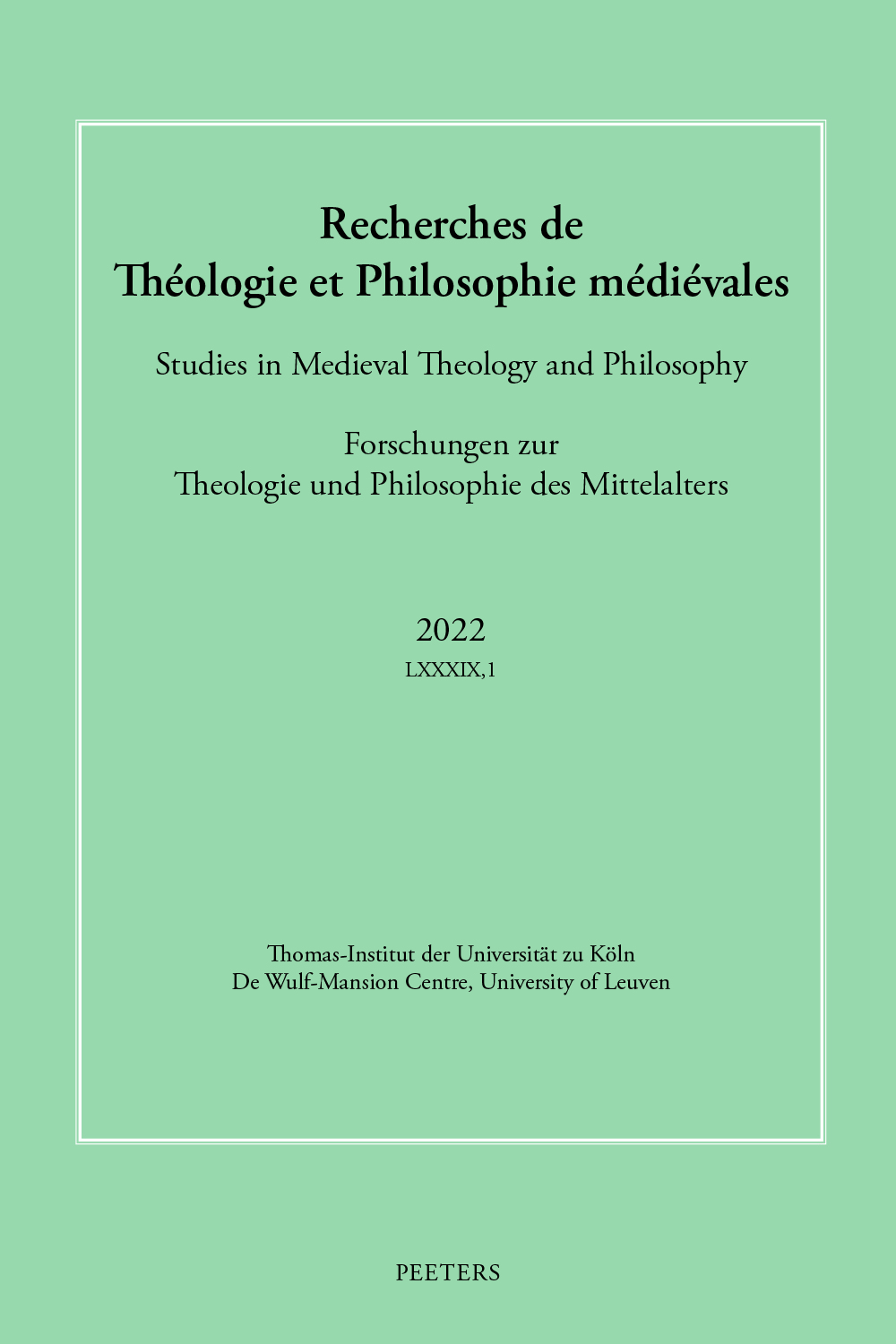 Document Details :

Title: Scotus's Collatio Oxoniensis 17 and the Ontological Status of impossibilia
Author(s): CROSS, Richard
Journal: Recherches de Théologie et Philosophie Médiévales
Volume: 84 Issue: 2 Date: 2017
Pages: 383-406
DOI: 10.2143/RTPM.84.2.3269051

Abstract :
Scotus's Collatio Oxoniensis 17 systematically defends, against Scotus's criticisms, a view that Scotus had presented and then taken great pains to reject near the beginning of his Lectura and Ordinatio. The view is an attempt to respond to an objection raised against the view of the nature of essences (and esse essentiae) taken by Henry of Ghent and his follower Richard of Conington, according to which a thing's essence is its relation to divine formal causality. Given that a thing's existence is a relation to divine efficient causality, it seems that on this view a thing is simply a pair of relations. The author of the collatio responds by claiming that these relations are grounded in something absolute, aliquitas (somethingness), and identifies this aliquitas as the essence as such. Since an essence — corresponding to a definition — does not as such include possibility, the author argues that aliquitas is found in impossibilia and in nothing (nihil), and, given that it is possible to talk about such things, identifies it as signifiability.


Download article