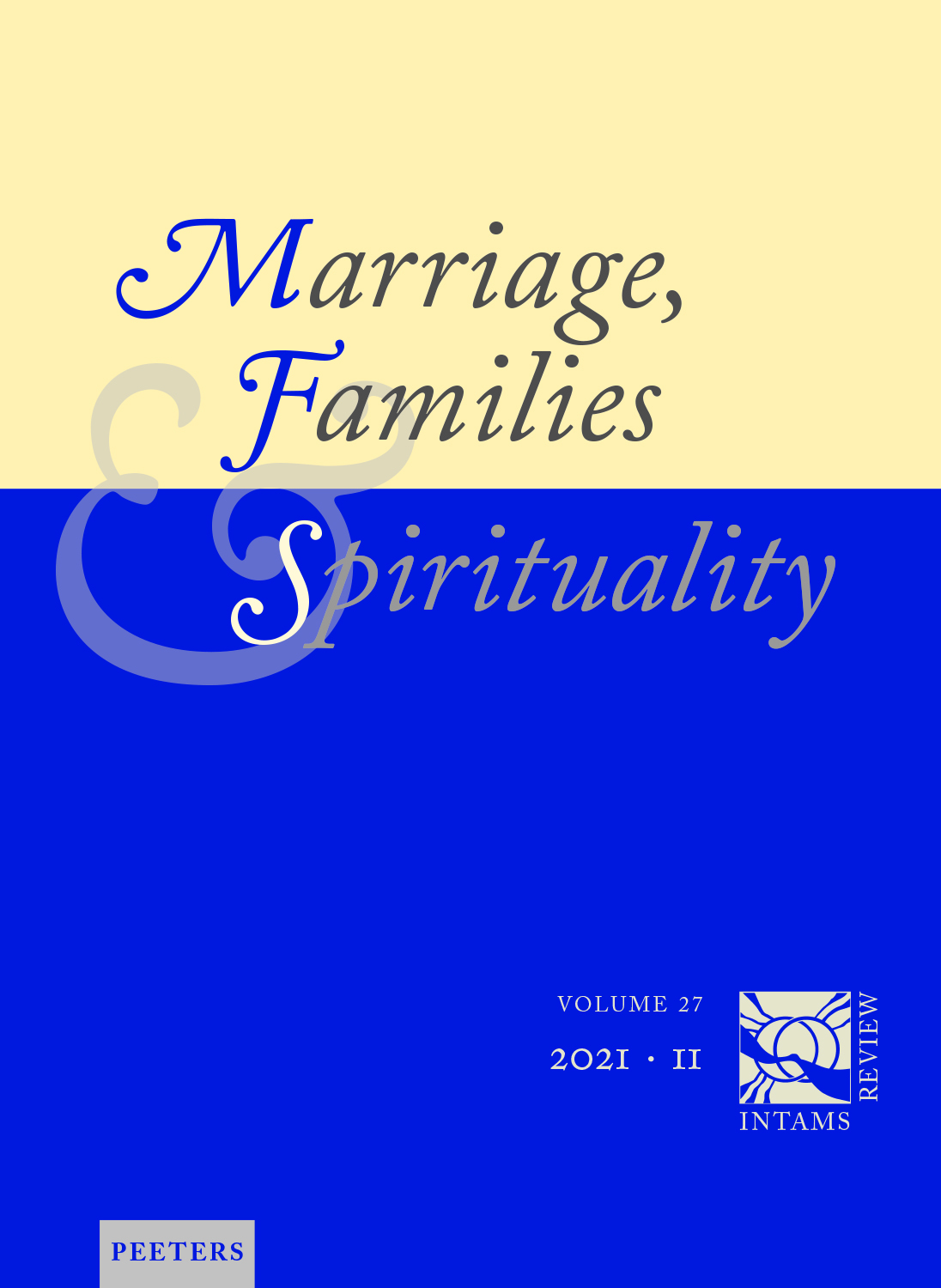 Document Details :

Title: Pastoral Discernment of Irregular Marriage Situations in Amoris Laetitia
Subtitle: A View from Spirituality
Author(s): VILLEGAS, Diana L.
Journal: Marriage, Families & Spirituality
Volume: 23 Issue: 2 Date: 2017
Pages: 178-191
DOI: 10.2143/INT.23.2.3269025

Abstract :
Pastoral discernment in chapter 8 of Amoris Laetitia is usually interpreted from the perspective of moral theology. This essay presents a perspective from spirituality suggesting that a relationship with God upon which one has reflected is a foundational qualification for persons offering pastoral discernment. Such a relationship is central both to offer pastoral care with mercy, the pivotal pastoral requirement of AL, and to engage in discernment, especially the sensitive discernment to persons in irregular marriage situations. The wisdom of the Church teaches that it is through a spiritual journey that persons become transformed by God's love and thus able to reflect that love to others. Mercy is a major dimension of God's love. Growth in relationship with Jesus makes possible over time an ever more accurate discernment of God's guidance and God's work in our lives and the lives of those to whom we minister. This wisdom is expressed by all the important spiritual teachers of discernment. Couples in irregular situations seeking to internalize, discern about, and act upon Gospel values also benefit from a spiritual journey. The wisdom of the Church regarding such a journey suggests that growing closeness to Jesus flowers into greater openness and desire to do God's will and a more authentic capacity to hear the inspiration and guidance of the Spirit. This greater openness and desire is especially important for couples in irregular situations where growth towards Gospel values and church doctrine may involve making choices that are difficult to hear and to accept. In order to assist couples in the development of a relationship with God and offer formation and accompaniment regarding discernment, pastors also need their own journey upon which they have reflected. Finally, this essay also shows how formation of conscience and moral discernment, processes treated in moral theology and necessary for discernment in irregular situations, are enhanced through a spiritual journey.


Download article