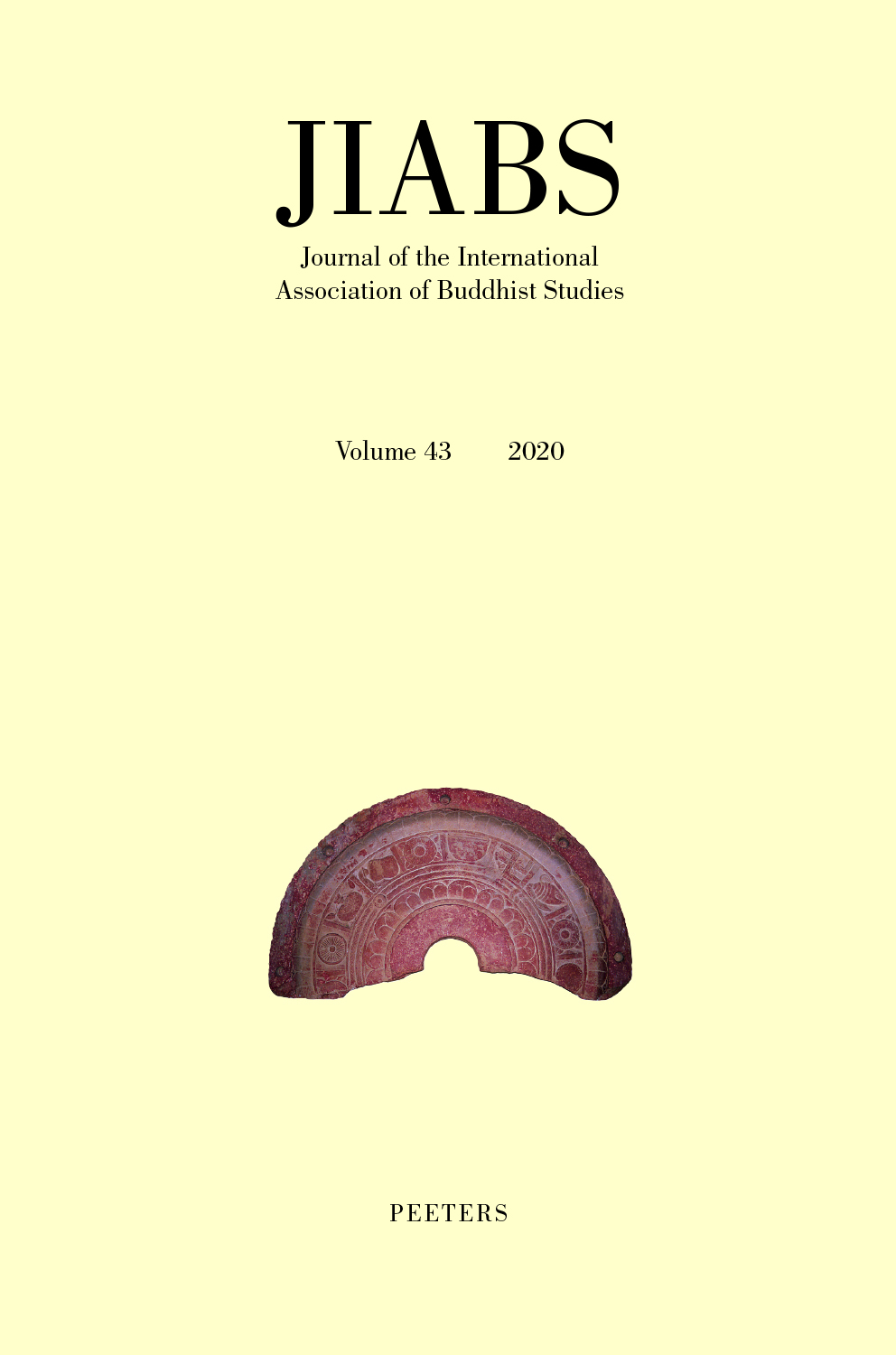 Document Details :

Title: Doctrinal Dispute in the Earliest Phase of Chinese Buddhism
Subtitle: Anti-Mahāyāna Polemics in the Scripture on the Fifty Contemplations
Author(s): GREENE, Eric M.
Journal: Journal of the International Association of Buddhist Studies
Volume: 40 Date: 2017
Pages: 63-109
DOI: 10.2143/JIABS.40.0.3269005

Abstract :
This article argues that the Scripture on the Fifty Contemplations (Wushi jiaoji jing 五十校計經), an obscure, little studied text that Chinese catalogs attribute to the early translator An Shigao (fl. 148-168), is in fact a Chinese composition and is hence potentially one of the earliest known apocryphal Chinese Buddhist scriptures. As such, it offers us a precious resource for understanding what Erik Zürcher once called the 'embryonic phase' of Chinese Buddhism during the second and third centuries, a time from which there survive few other documents composed by Chinese Buddhist authors. The Scripture on the Fifth Contemplations is, I will suggest, an uncompromising but surprisingly coherent criticism of Mahāyāna soteriology from the perspective of a more traditional understanding of the Buddhist path. Apart from its significance as one of the most extensive anti-Mahāyāna polemics from any Buddhist tradition, the Scripture on the Fifty Contemplations provides evidence of a robust, if idiosyncratic intellectual engagement with the Buddhist scriptural tradition on the part of at least some Chinese Buddhists at a surprisingly early date in the history of Chinese Buddhism.


Download article