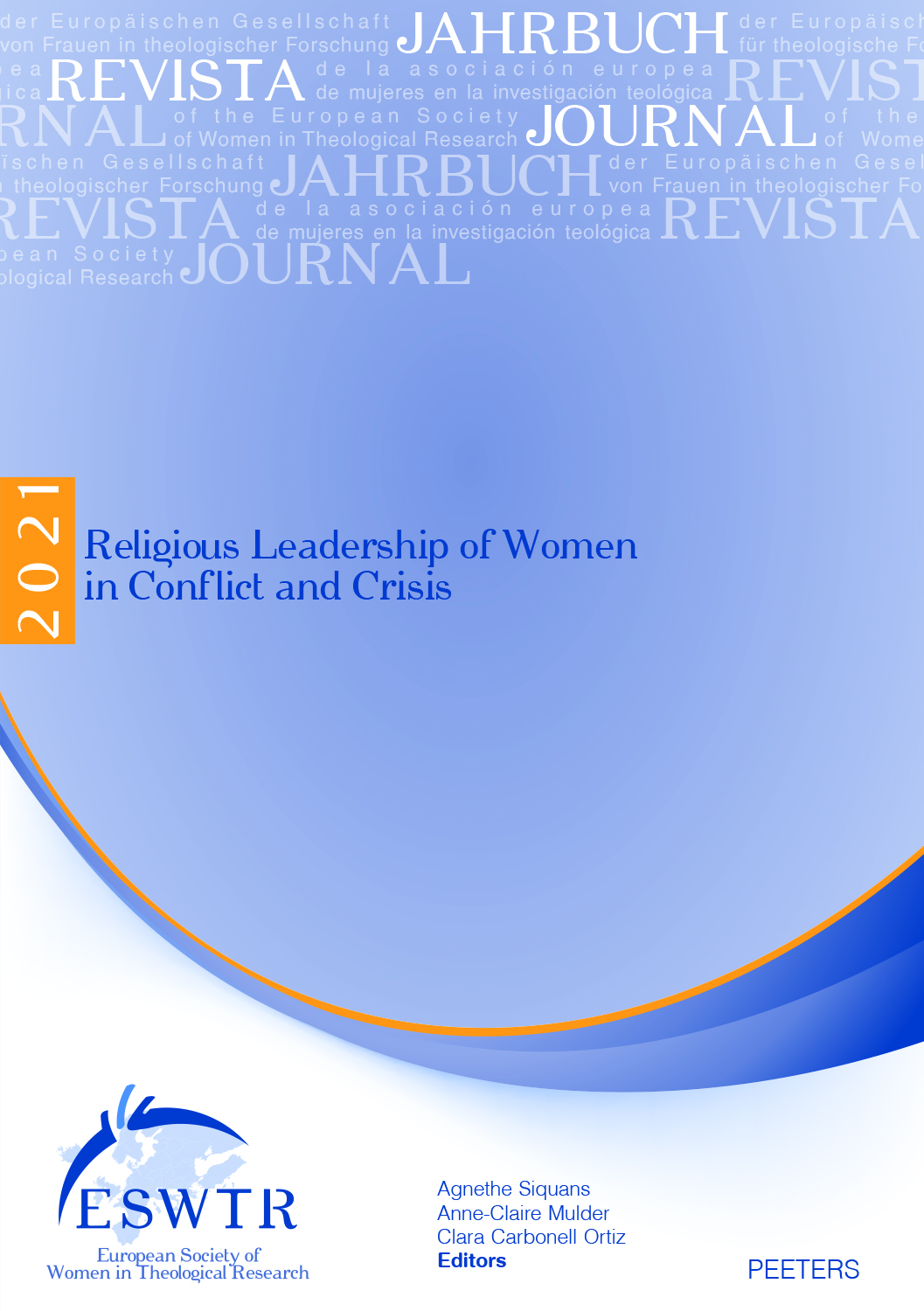 Document Details :

Title: 'Luther 2017'
Subtitle: Ein erster Blick in die neue Lutherbibel
Author(s): PETERSEN, Silke
Journal: Journal of the European Society of Women in Theological Research
Volume: 25 Date: 2017
Pages: 191-196
DOI: 10.2143/ESWTR.25.0.3251311

Abstract :
Beim ersten Lesen einer neu erschienenen Bibelübersetzung haben Lesende zumeist eine Vorliebe für bestimmte Textstellen, die sie zuerst aufschlagen – dies gilt auch für meine eigene Lektüre. Im Folgenden wird es um solche Texte gehen, die mir auch deshalb am Herzen liegen, weil es sich um Schlüsselstellen feministischer Exegese handelt. Im Mittelpunkt stehen die Themen: Weibliche Amts- oder Funktionstitel, Fragen der Inklusivität bei Gruppenbezeichnungen, sowie 'Christologisches'. Angesichts der Kürze meines Beitrages können viele Aspekte der neuen Übersetzung nicht gewürdigt werden. Ausdrücklich sei darauf hingewiesen, dass sich dieser Beitrag nicht mit den institutionellen Hintergründen der neuen Version beschäftigt. Anzumerken ist allerdings, dass die mit der Bearbeitung betrauten Exegeten und Exegetinnen deutlich mehr Änderungen wollten, als nachher vom so genannten Lenkungsausschuss angenommen wurden. Ich möchte dazu einladen, an meinem ersten Leseprozess der revidierten Lutherübersetzung zu partizipieren, – im Wissen darum, dass es sich um einen vorläufigen Eindruck handelt.


---

When reading a new translation of the Bible for the first time, readers mostly have a preference for certain texts, which they open first; this also applies to my own reading. This paper deals with such texts, which are also important for being key points of feminist exegesis. The focus is on the following topics: feminine official or functional title, questions of inclusiveness in group names, and 'Christology'. In view of the brevity of the contribution, many aspects of the new translation cannot be appreciated. It should be emphasised that this contribution is not concerned with the institutional background of the new version. What is apparent, however, is that the exegeses and exegetes entrusted with the work called for significantly more changes than were subsequently adopted by the so-called Steering Committee.


Download article