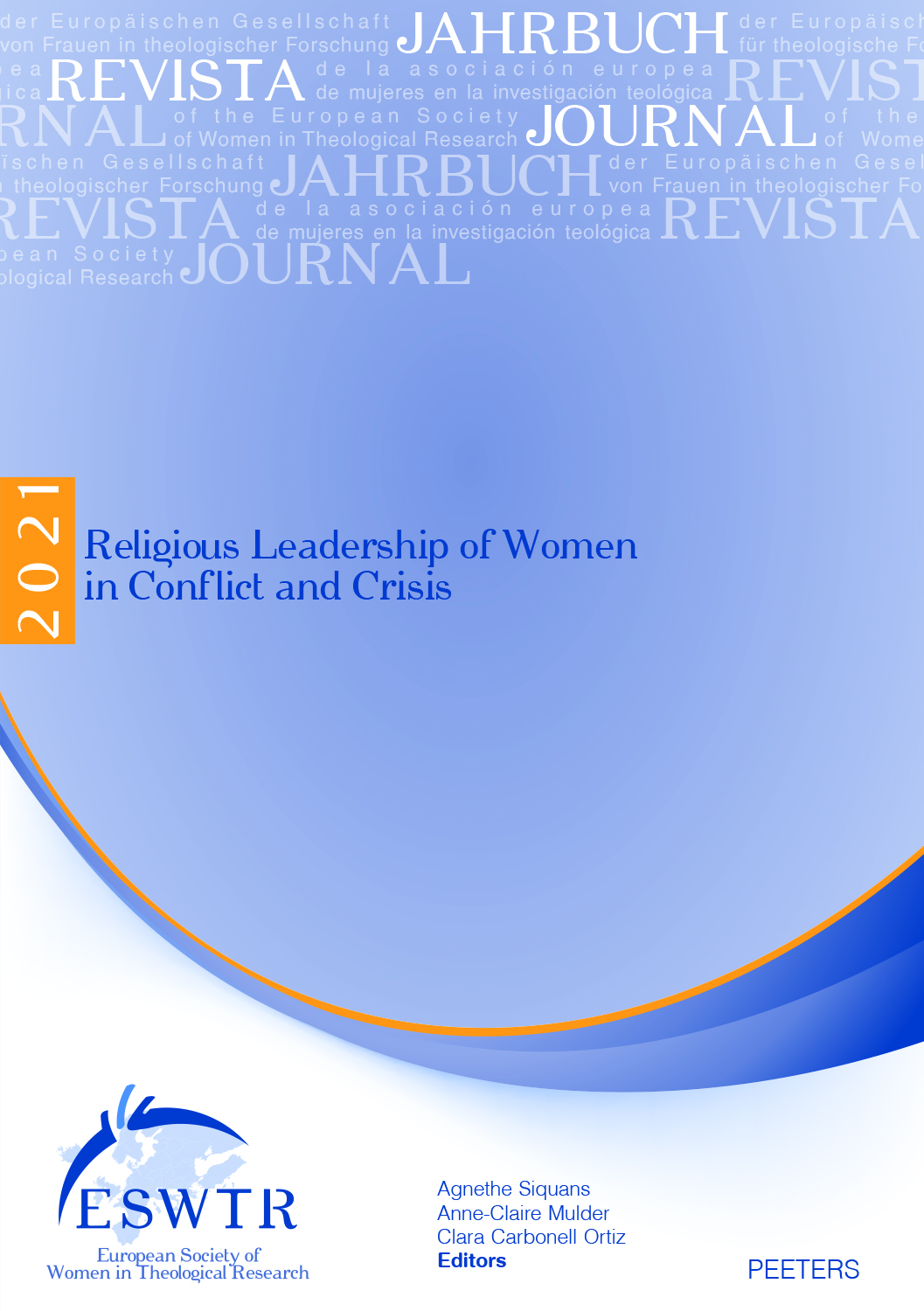 Document Details :

Title: Mujeres creyentes, culturas e Iglesias
Subtitle: Reformas para comunidades católicas vivas y en acción
Author(s): MARTÍNEZ CANO, Silvia
Journal: Journal of the European Society of Women in Theological Research
Volume: 25 Date: 2017
Pages: 143-165
DOI: 10.2143/ESWTR.25.0.3251309

Abstract :
Las mujeres, como parte fundamental de todas las iglesias cristianas, sueñan con unas comunidades ricas en equidad. Equidad porque sueñan con iglesias que den a cada una y a cada uno lo que necesita, que atiendan en las necesidades de cada creyente. Unas comunidades que celebren en comunidad de hermanas y hermanos. Las mujeres y los hombres creyentes quieren ser valorados en su singularidad, y que la iglesia católica sea justa en las oportunidades, las capacidades y el trato que da a todas y a todos sus miembros. La equidad subraya el carácter justo y misericordioso del Evangelio e invita a la implicación personal de cada uno de los miembros de la comunidad. En la iglesia católica se asiste a cambios, que en un principio pueden resultar pequeños, pero que pueden ser sustanciales en la forma de entender esta iglesia. Son propuestas más cercanas a las proclamadas en el concilio Vaticano II, que subrayan el avance hacia la igualdad y la cooperación dentro de la iglesia católica. También apuestan por un espíritu conciliador y más misericordioso, más comprometido con las heridas del mundo. Este estilo recuerda que las Iglesias son signos de transformación del mundo. Por eso, en este momento de maduración de la iglesia católica, propiciado por el cambio de pontificado, es bueno preguntarse por la presencia actual de las mujeres en ella y en la sociedad. No es una cuestión secundaria, como dicen algunos, que va después de hacer reformas eclesiales. No, es el corazón mismo de las reformas eclesiales, que pueden dar iluminación a las comunidades que forman las iglesias. De la forma de presencia de las mujeres en la iglesia católica dependen en alto grado las otras reformas. Este artículo revisa la situación de las mujeres en la iglesia católica y las otras reformas vinculadas a la situación de las mujeres creyentes. También propondrá posibles vías de reforma dentro de la iglesia católica, vinculadas a su compromiso con el mundo y sus culturas desde la perspectiva de las mujeres.


---

As a fundamental part of all Christian churches, we women dream of a wealthy community in equity. Equity because we dream of a church that gives everyone what they need, a church that meets the needs of every believer. Communities of brothers and sisters in which we all are valued in our uniqueness and afforded fairness in opportunities, capacities and treatment. Equity underlines the just and merciful character of the Gospel and invites the personal involvement of each of the members of the community. In the Catholic Church, changes are witnessed which initially may be small, but can be also substantial in the way of understanding the Church. These are proposals closer to that which had been proclaimed at the Vatican II Council, underlining the progress towards equality and cooperation within the Church. Also, they opt for a conciliatory and merciful spirit, more committed to the wounds of the world. This style reminds us that churches are signs of transforming the world. Therefore, at this time of maturation of the Catholic Church, led by the change of pontificate, it is good to ask for the actual presence of women in the Catholic Church and in society. This is not a secondary issue, as some church-goers may say. No, it is the heart of ecclesial reforms that can provide illumination and guidance to equalising communities. Shaping the presence of women in the Catholic Church is highly dependent on other reforms. This paper reviews the situation of women and reforms linked to the situation of female believers in the Catholic Church. It also proposes possible avenues of reform within the Catholic Church, linked to its commitment to the world and its cultures from the perspective of women.


Download article