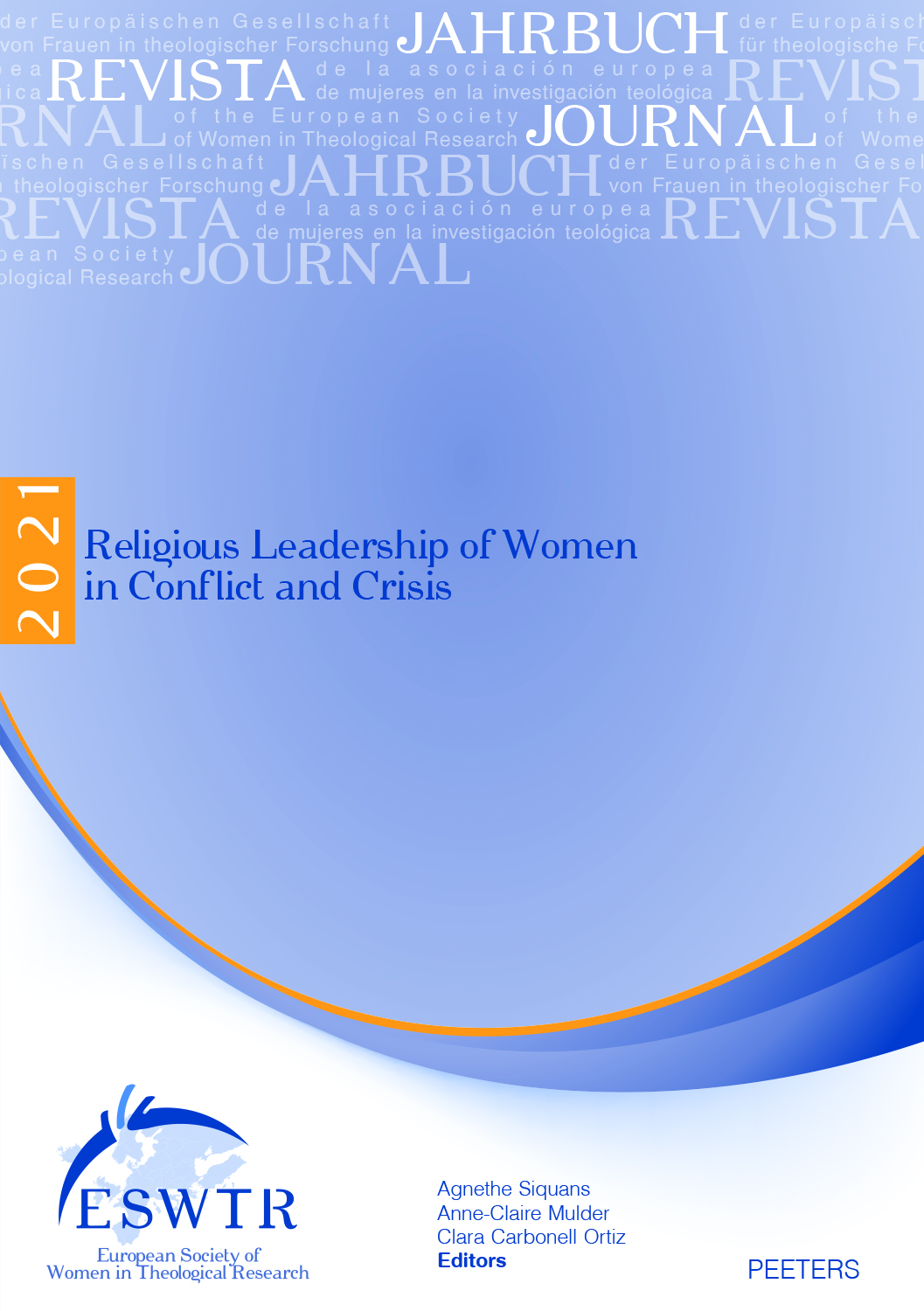 Document Details :

Title: Ecclesia semper reformanda
Subtitle: Hacia una Iglesia laica, al estilo del movimiento de Jesús
Author(s): ZUBIA GUINEA, Marta María
Journal: Journal of the European Society of Women in Theological Research
Volume: 25 Date: 2017
Pages: 31-46
DOI: 10.2143/ESWTR.25.0.3251303

Abstract :
Este antiguo axioma Ecclesia semper reformanda, tan importante para las Iglesias de la Reforma, pasó a ser también fundamental para la Iglesia católica, con el espíritu reformador impulsado por el concilio Vaticano II, frente a las errores eclesiológicos adquiridos con el tiempo por la Iglesia. Pero las corrientes conservadora-tridentinas pronto frenaron este impulso, dando paso a nuevas desviaciones: volviendo la espalda al movimiento de Jesús y de las comunidades primitivas, reforzaron unas estructuras de poder que alimentan la Iglesia como monarquía absolutista, única garante de la fe, situada con los poderosos y que excluye a las mujeres; todo ello presentado como establecido por Dios, cuando, en realidad, no es sino una ideología patriarcal de poder, en clave religiosa. Hoy, el papa Francisco, consciente de estas desviaciones, está tratando de impulsar importantes novedades eclesiológicas: 'dejemos las estructuras caducas: ¡no sirven! No tengamos miedo de cambiar las cosas según la ley del Evangelio'. Si la Iglesia católica tiene realmente el coraje de 'volver a las Fuentes' y adoptar el Reino, iniciado por Jesús, como marco referencial y principio hermenéutico de sus reflexiones eclesiológicas; si la Iglesia quiere ser al estilo del movimiento de Jesús, de las comunidades primitivas; si quiere llevar adelante la misión que Jesús nos dejó a cuantas personas formamos la Comunidad de sus seguidoras y seguidores de llevar su mensaje de salvación a las mujeres y varones de hoy, a fortiori, pasará a ser una Iglesia laica, derivada de la condición laica de Jesús y de su movimiento.


---

This ancient axiom – Ecclesia semper reformanda – so important for the Reformation Churches, became fundamental also for the Catholic Church thanks to the impulse of reform resulting from the Second Vatican Council. It enabled the Church to be aware of its ecclesiological errors over time. However, the conservative trends, still inspired by the Council of Trent, were able to curb this impulse. That led to new biases: they turned their back on the movement starting with Jesus and on the primitive communities, strengthening power structures that feed the Church as if it were an absolutist monarchy, the only guarantee of faith, near to the powerful people and excluding women. All these biases are presented as if they were established by God, when, in fact, they are a patriarchal ideology of power, with a religious expression. Pope Francis is aware of these biases and is trying to give a new impulse to the Church: 'let us leave the decrepit structures aside: they are of no worth anymore! Let us not be afraid of changing things in accordance with the gospel order'. If the Catholic Church really has the courage to 'return to the sources' and to adopt the Kingdom initiated by Jesus as the frame and the hermeneutical principle of its ecclesiology; if the Church wants to follow in the steps of the movement starting with Jesus, the movement of primitive communities; if the Church wants to carry on the mission Jesus gave to all of us, who are the communities of his mission, a mission of salvation to women and men, a fortiori, it will transform itself into a lay church, following the lay condition of Jesus and of his movement.


Download article