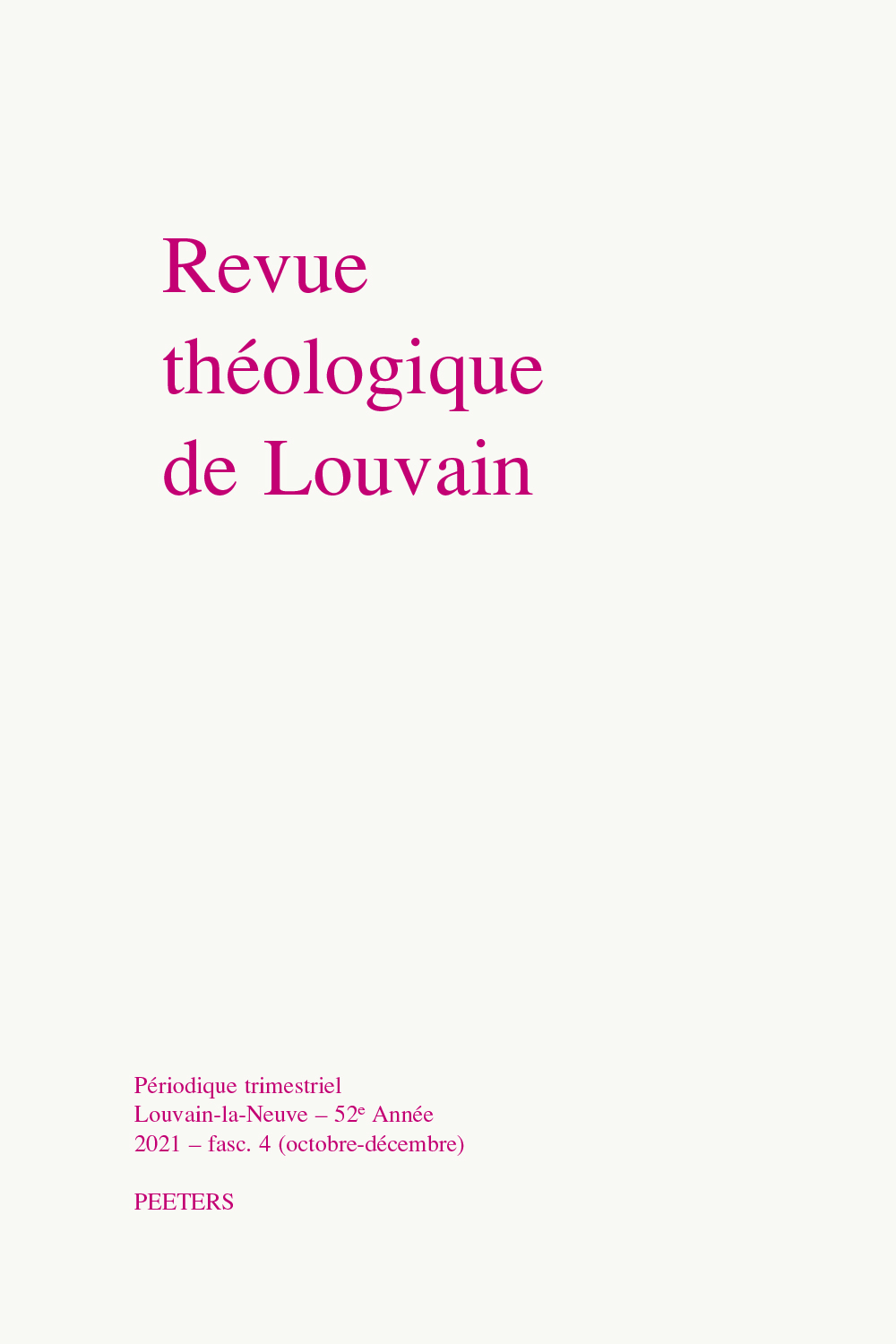 Document Details :

Title: Pour une phénoménologie de la quête d'un sens absolu
Subtitle: Radicalité religieuse et violence fanatique
Author(s): HUEBER, Bruno
Journal: Revue Théologique de Louvain
Volume: 48 Issue: 3 Date: 2017
Pages: 368-382
DOI: 10.2143/RTL.48.3.3245483

Abstract :
Si une religion peut être dite radicale, par la nature et la profondeur de l'intentionnalité qu'elle propose à un sujet, en rupture avec ses préoccupations ordinaires, elle est aussi parfaitement étrangère, de par sa valeur spirituelle, à la violence que déploie aujourd'hui un certain terrorisme. L'objet de cet article est de contribuer, pour mieux la combattre, à définir les contours de l'intentionnalité de la conscience fanatique. Celle-ci sera ainsi décrite comme la rencontre de trois caractéristiques: (1) un désir de domination de l'espace public et de soumission des individus au nom d'une certitude intérieure, (2) une sacralisation de la violence elle-même, (3) enfin la quête exacerbée d'une certaine forme de sens qui, ne trouvant pas à se satisfaire dans la culture de notre modernité, croit pouvoir alors, ou du moins le feinton, se réclamer du religieux.


---

If a religion can be said radical, by the nature and the depth of the intentionality it proposes to a subject, in break with its ordinary concerns, it is also perfectly different, due to its spiritual value, from the violence that displays today a certain terrorism. The object of this article is to contribute to define the outlines of the intentionality of the fanatical consciousness, in order to fight it better. This consciousness will so be described as the meeting of three characteristics: (1) a desire of domination of the public space and the submission of the individuals in the name of an inner certainty, (2) a sacralisation of the violence itself, (3) the exacerbated search of a certain kind of meaning of life, which, not finding its satisfaction in the culture of our modernity, thinks it can refer to a religious order, or at least pretends to do so.


Download article